Ladies, If You've Been Taught To Hold Your Keys Like This For Self-Defense, You're Doing It Wrong
Try this instead:
Growing up, many women around the world are taught to grip their keys between their fingers whenever walking alone. If someone were to attack, then the key holder could easily jab them before running away. It's supposed to be a tried-and-true self-defense method, but...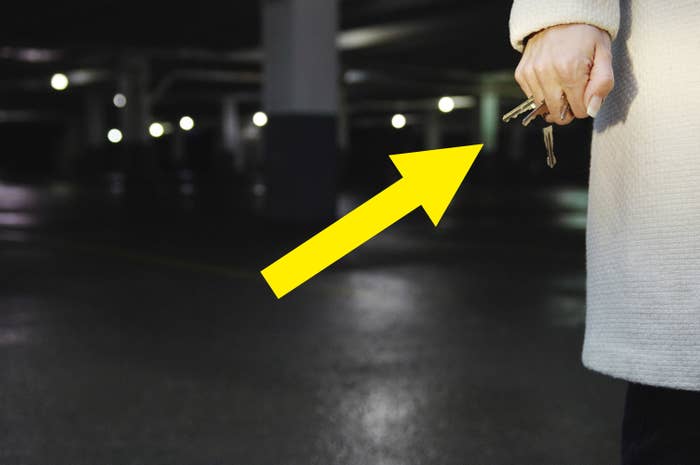 "I've seen a lot of women say they're carrying their keys like this to feel safe," @faesfx said before showing how a potential stab would work. "If I punch, that key is going back into me and is going to hurt me."
"Instead, take your longest key, hold it like this," @faesfx continued while gripping a skeleton key in their fist instead of between their fingers. "That key isn't going anywhere."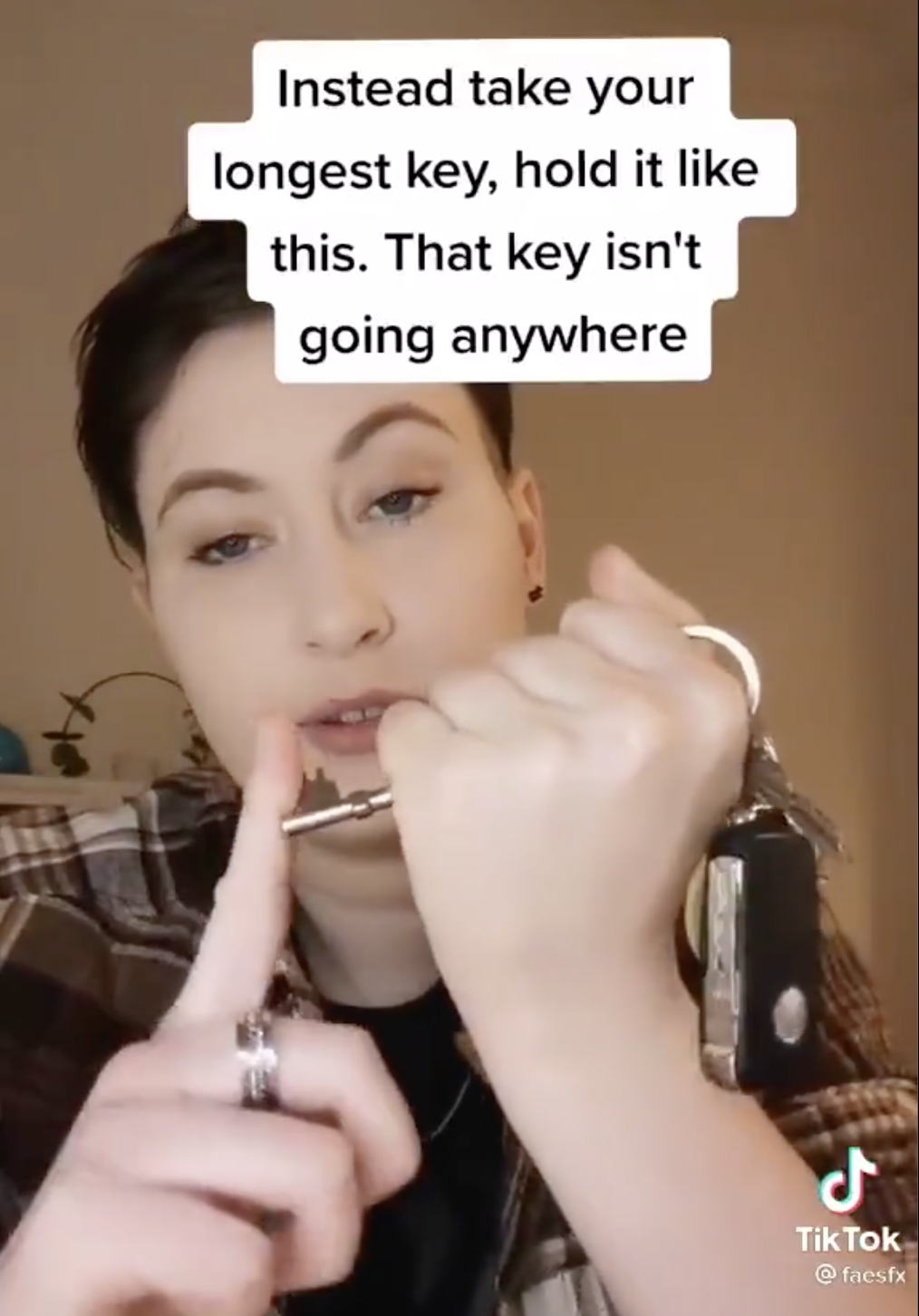 They even gave their makeup pouch a few quick stabs for good measure, and the key remains firmly in place with no fear of its teeth hitting back against the skin.
While many in the comments expressed dismay at the thought of living in a society where learning self-defense feels necessary, they were also grateful to know how to better protect themselves.

A few even took things a step further by sharing their own gems of wisdom when it comes to self-preservation: