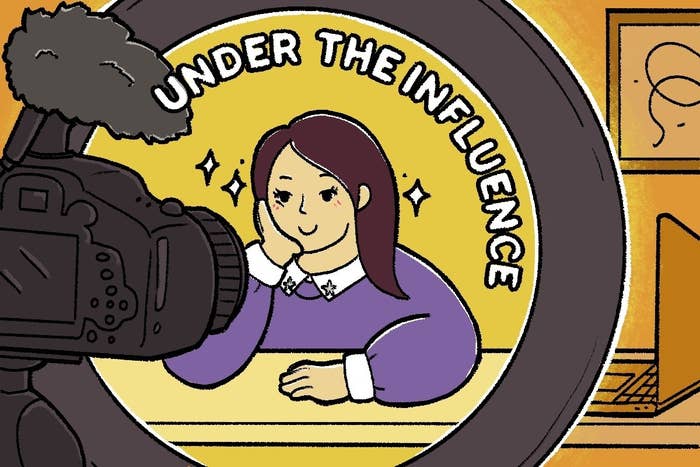 Each clip is sweet in a dark and twisted way. The themes also offer something many LGBTQ+ youth on the opposite end of the screen need: love, acceptance, and the sense that someone is there for them.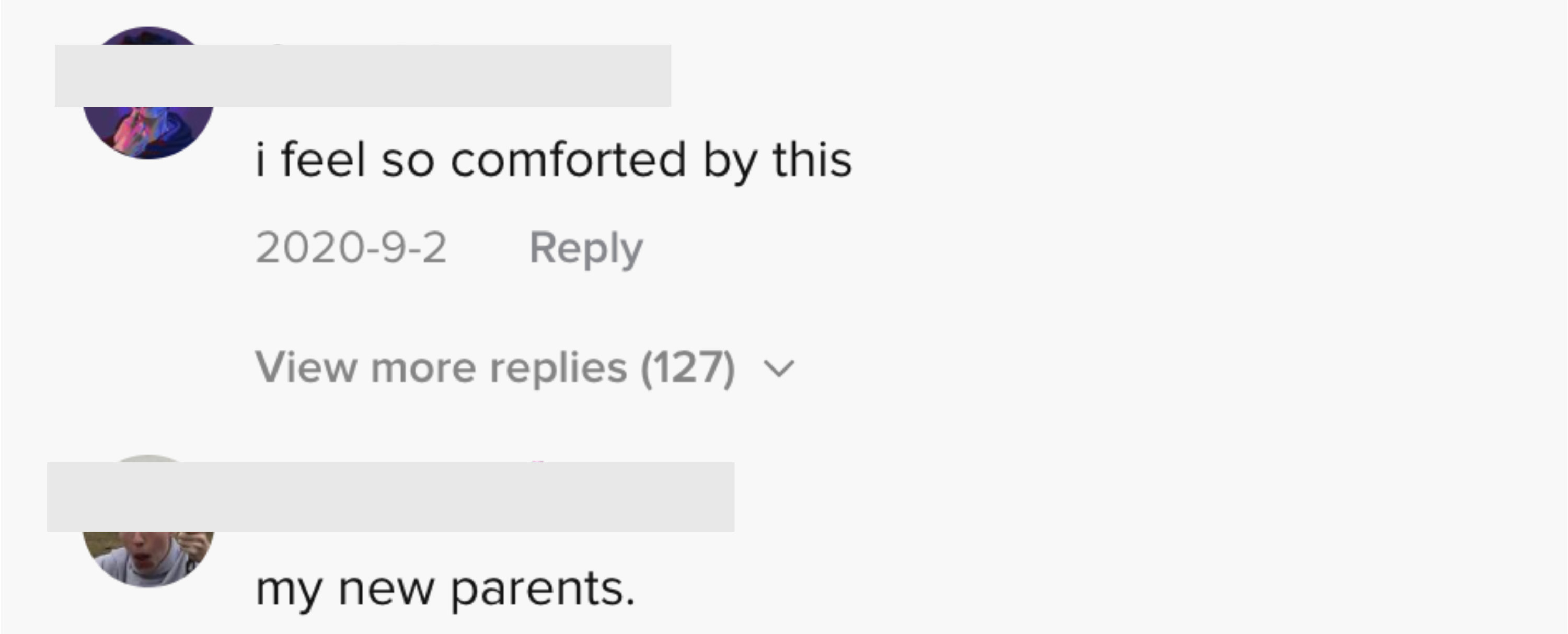 "I didn't think that so many people would feel like, 'Oh my god, I did have a bad day and you brought me cupcakes.' But it really was that," Lisa shared. "And that's when the duets started and the stitches started. The ability to interact was the coolest part."
One of the most popular duets was played by a genderfluid cosplayer named Gale, who told BuzzFeed, "Pope and Lisa's parental focus in their videos gives a LOT of us queer kids a community that we may not have at home. ... To have a safe place where we are spoiled by our cool, accepting, queer 'parents' feels kinda like an escape and gives us a safe place to be ourselves."
Before TikTok, Lisa was a cocktail waitress who grew up in a small town and was often looked down upon for deciding not to pursue college. She dreamed of being on billboards, moved to LA, and was inspired to take up photography after inheriting her father's camera when he passed away. Now, she's a 33-year-old photographer who has been affectionately nicknamed "Mama Lis" by her models.
Pope graduated from high school at 16 and promptly moved out of her parents' home. She had a special affinity for hair — I mean, have you seen hers? No surprise there — and she became a barber. The 32-year-old opened three shops where she was often referred to as "Papa Pope" and taught hair internationally to both men and women.
"We don't pretend to be mom and dad, we really are mom and dad," Lisa said. "It kind of just fit," Pope quickly agreed.
With Lisa, young teen girls feel connected to her. "They feel comfortable confiding in me and it warms my heart," she said. "I think it's incredible to be able to speak to the younger generation and them know that it's safe. I'm not just their TikTok fake mom, I genuinely care about each and every one of them."
On the other side of the generational spectrum, Pope often connects with older women. "I love talking to older women," she said before sharing a story about a 58-year-old closeted fan who grew up with a traditional Greek family. "She had somebody that she loved, but she just couldn't leave her mom. I told her, 'Just talk to her. She's going to love you and if she gives you grief, then you have a soul family out there.' We talked for the longest time, and then I didn't hear from her. [Eventually,] she hit me back and was like, 'Pope, I left and my mom loves me and just wants me to be happy.'"
Having built a safe space for millions, it's no surprise why other major TikTokers nominated the duo to be named TikTok's LGBTQ+ Trailblazers for Pride Month, which they rightfully earned.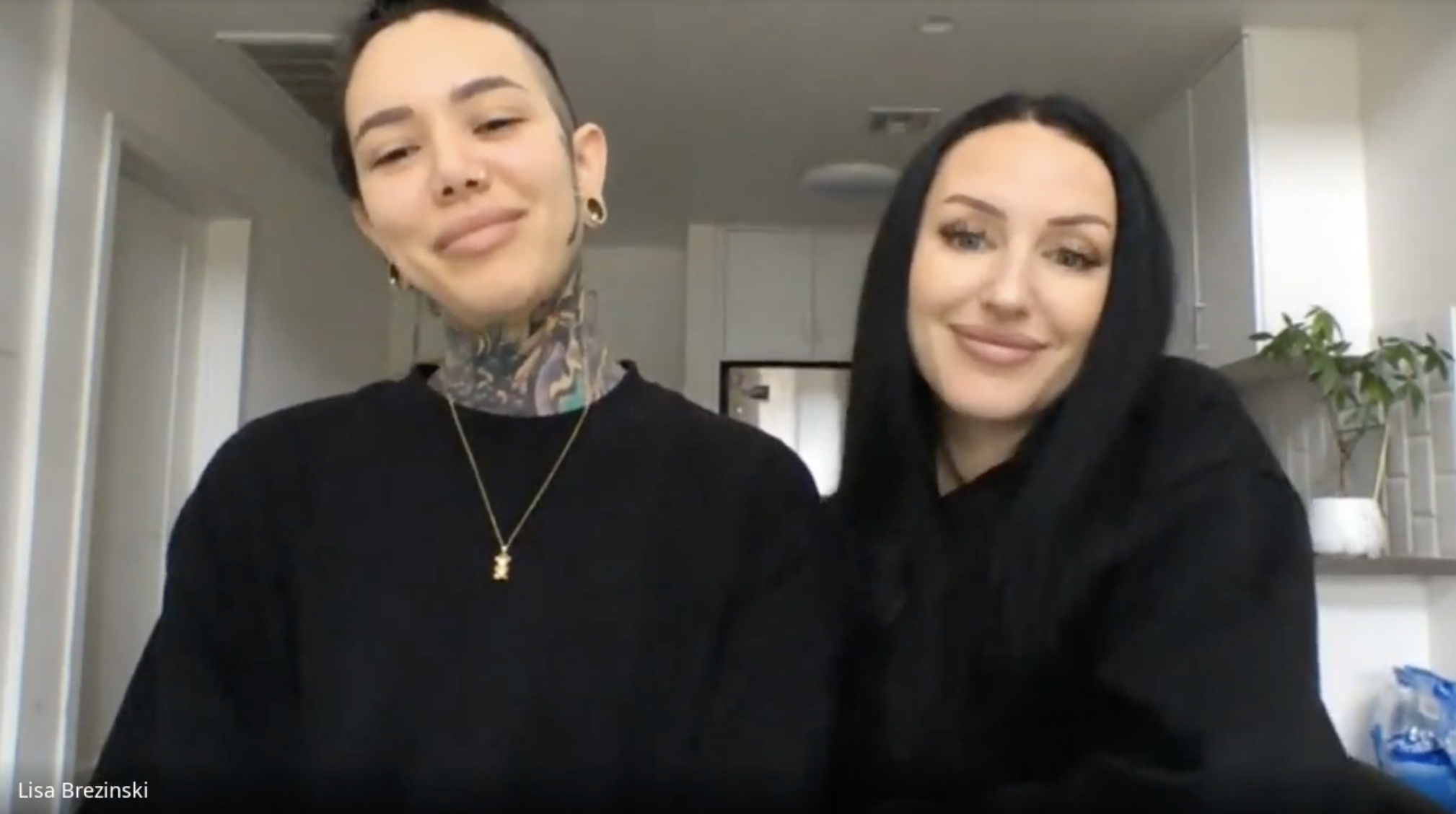 For any burgeoning creators who are inspired by Pope and Lisa's POV-style videos that place viewers in a concocted scenario, Lisa gave us the scoop on how they map out their viral clips, explaining: "It's almost a backwards way of thinking. You have to think — if you were scrolling, what would you want to stop and figure out the ending to?"
"[You] need to make it intriguing," Lisa continued. "What's going to be really captivating to the eye? 'Cause I think that's what it's about with TikTok. Everyone's so desensitized to stuff, you have to get everyone to just stop. ... Sometimes, for us, it's not speaking at all [and] sometimes it's using a prop or food item."
"With TikTok, people like to see you in a certain spot [and] doing a certain thing," Pope explained. "So, if we're at the door, we're busting into someone's room. It's all about figuring out where the person wants to be in that moment."