Sometimes, we outgrow a job and leave on good terms, and other times...well, let's just say things aren't as friendly. As the great resignation pushes on, people have began sharing the petty ways former employees have either left their job or reacted to being ousted. Here's some of my faves: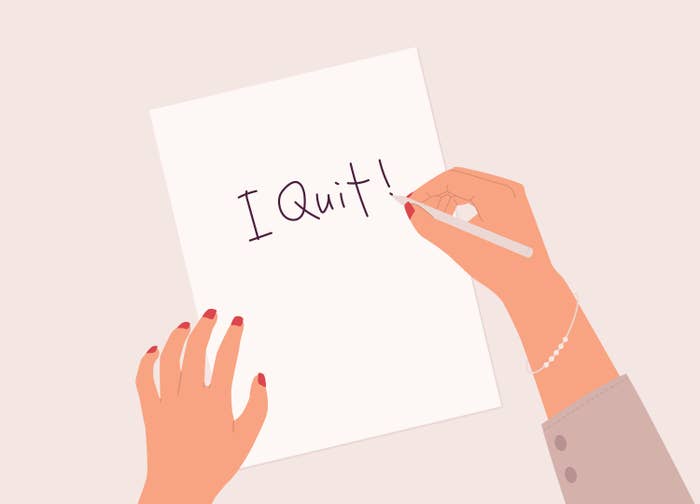 3.
This former staffer who graded and corrected a company memo on the way out: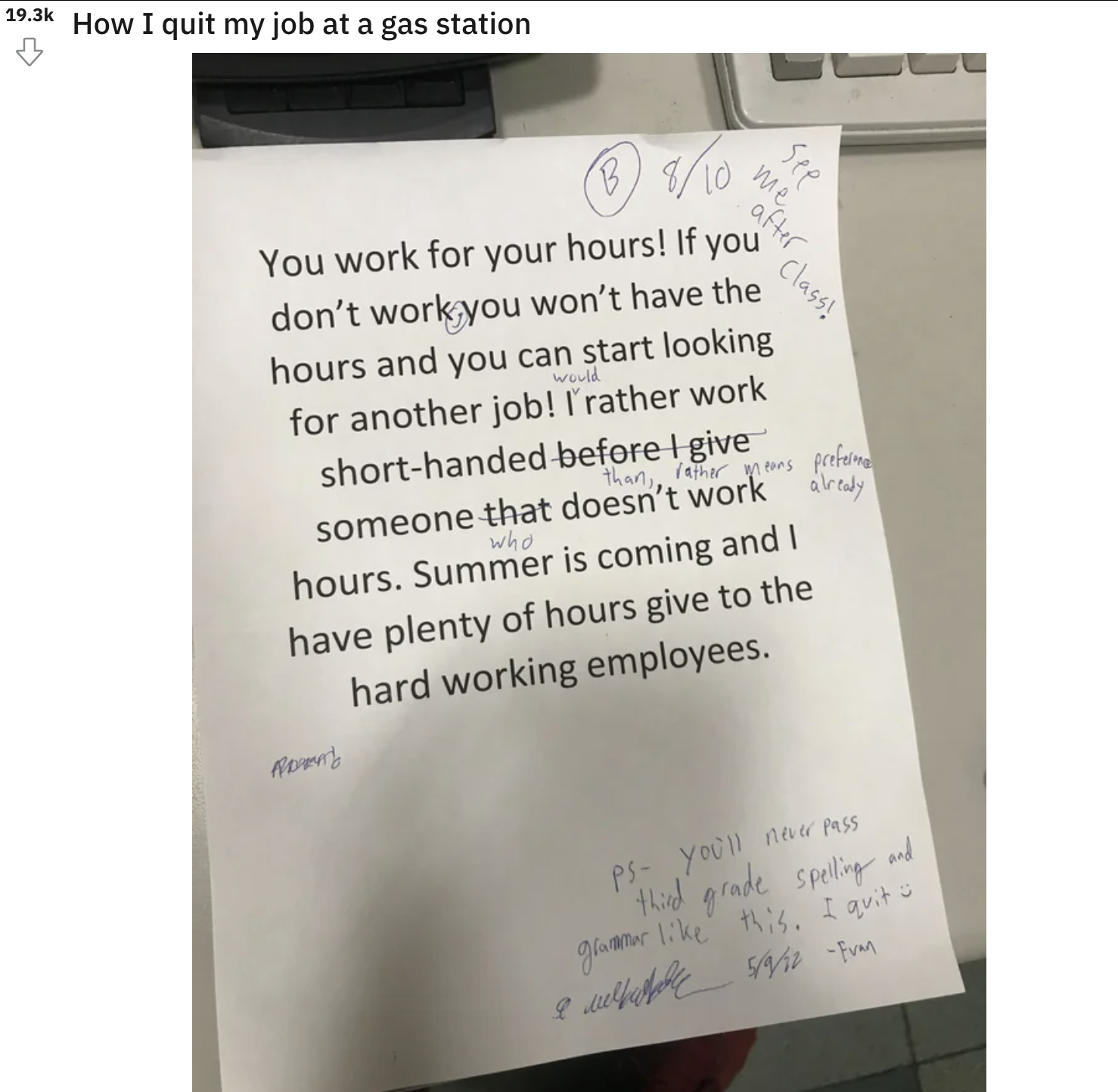 4.
This Arby's employee who had quite the message they wanted to leave behind:
7.
This person who thanked managers for teaching them to look for "common human decency" when applying for future positions:
15.
This person who quit after their already-approved time off was taken back: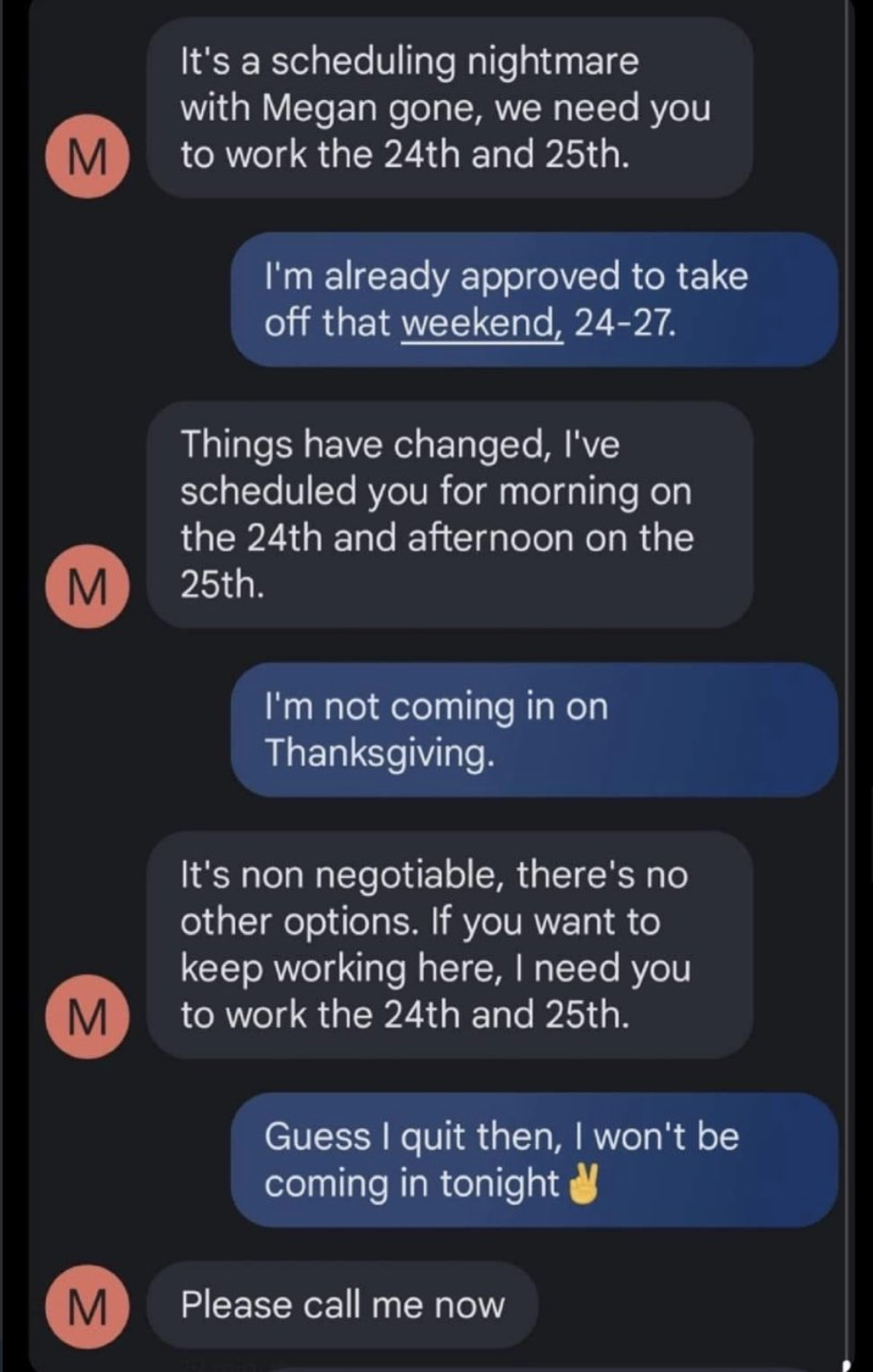 16.
This staff that called out their manager when quitting:
17.
And finally, this bro who tried to quit before management hit him with an Uno reverse and fired him: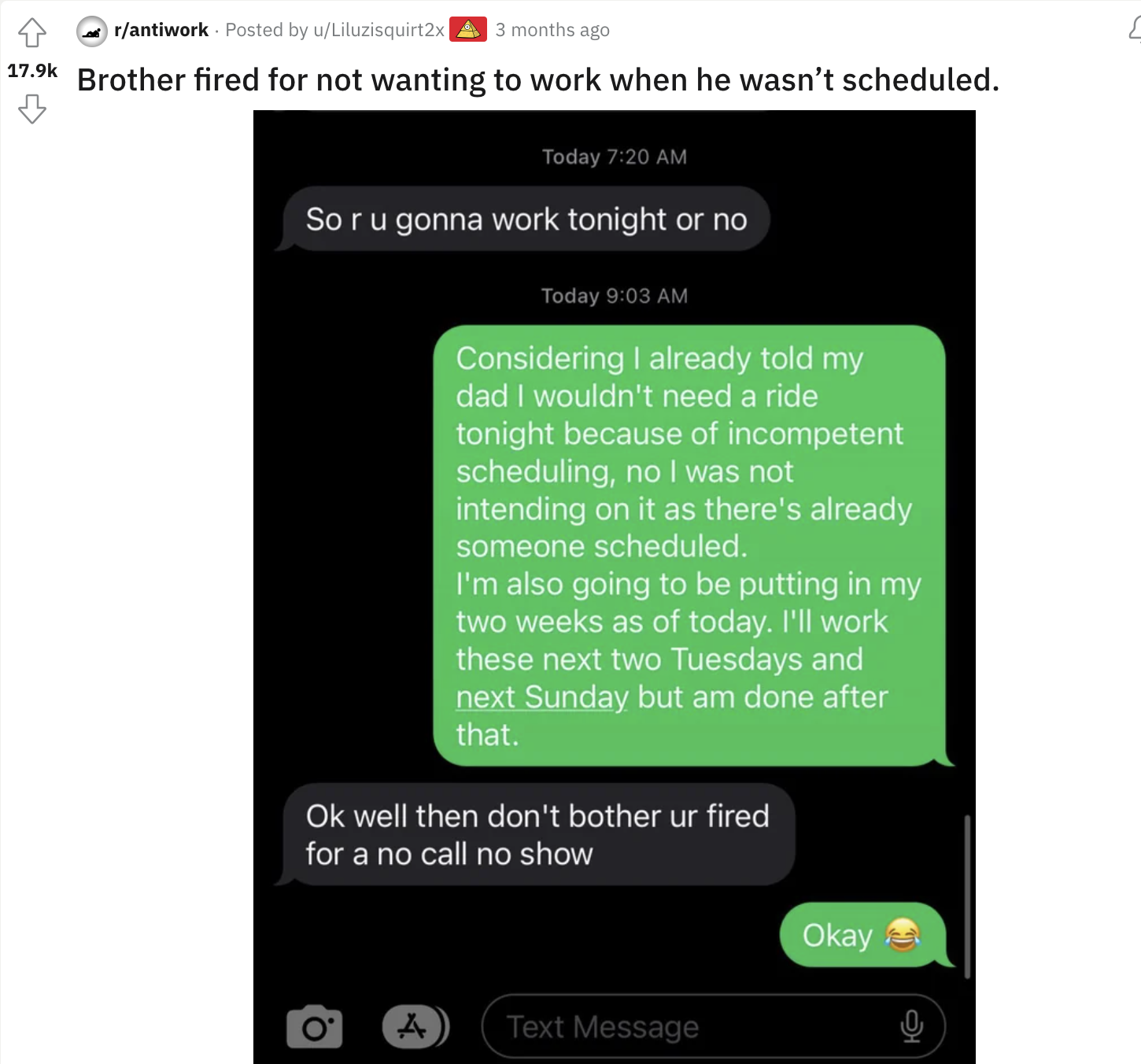 Now, I'm curious about the flip side. Have you ever quit a job? If you're comfortable sharing, tell us why and what happened in the comments.
H/T: r/antiwork, @fuckyouiquit