The journalists at BuzzFeed News are proud to bring you trustworthy and relevant reporting about the coronavirus. To help keep this news free, become a member and sign up for our newsletter, Outbreak Today.

The coronavirus has changed people's habits in peculiar ways. Germans are sleeping longer. Italians are eating more rabbit and apricots, even though the fruit is not in season. Britons, meanwhile, are buying bidets.

Online searches for the term "bidet" spiked in March, according to Google Trends data. The queries "what is a bidet used for" and "how to use a bidet" had, in Google parlance, a "tremendous increase", with triple-digit percent rises.
And retailers say that interest, coupled with ongoing fears of toilet paper running out again, has translated into a sales boom.
Ahmad Abuleil, the founder of Boss Bidet, which sells bidet toilet seat attachments told BuzzFeed News that his company's sales had increased tenfold since panic buying emptied shelves of roll at the start of the UK's outbreak in March.
He's not alone. The Big Bathroom Shop said there had been a "notable upturn" in people buying bidets, Tooaleta said it was selling four times as many of its nonelectric bidet seats as usual, and Tushy's UK sales have tripled in the last month.
The bidet was invented in the 1700s in France. Its first known user, according to the book Bum Fodder: An Absorbing History of Toilet Paper at least, was Jeanne Agnès Berthelot de Pléneuf, the marquise de Prie. The same story is recounted in other histories of the basin-shaped toilet ware.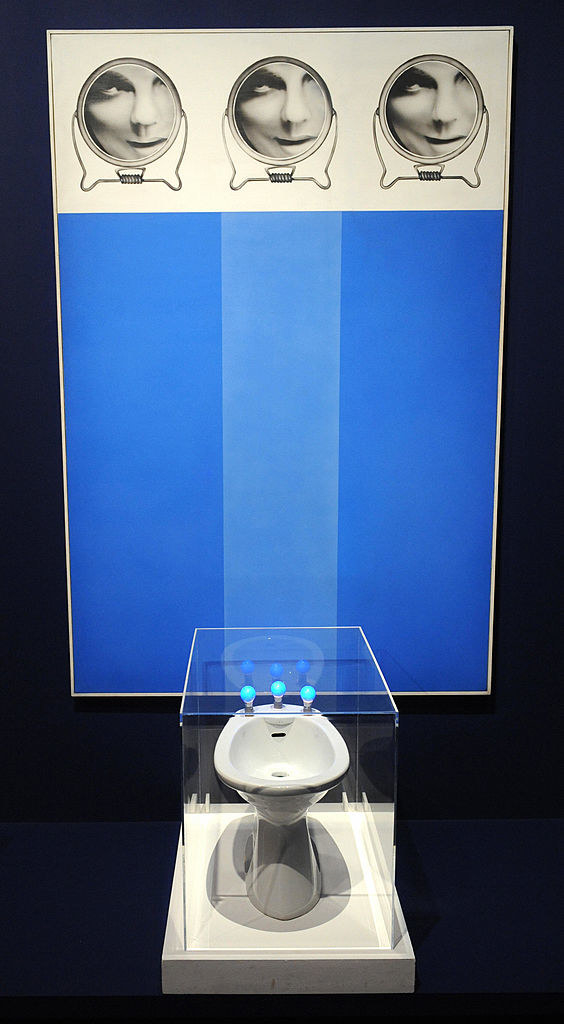 The bidet became a curiosity among noble families in France and Europe, making its way to Italy thanks to the Queen of Naples and Sicily who had them installed in her castle in Caserta.

Developments in plumbing allowed the use of bidets to extend into the bathroom and eventually across society more widely. Bidets remain a relatively common feature in households in France, Italy, and other parts of southern Europe to this day.
In 1980, the bidet got a significant upgrade when the Japanese company Toto launched an electronic variation of the product. The Toto Washlet, which essentially bakes the concept of a bidet directly into a toilet, now includes features such as heated seats, powered at the touch of a button.
The company told BuzzFeed News that it has sold more than 50 million Washlets worldwide since launch, and some 20 five-star hotels in London have guest rooms with Washlets installed.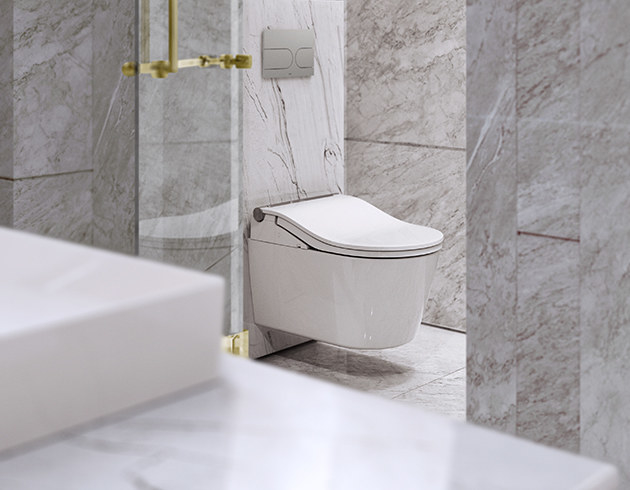 But in the UK, although bidets became momentarily fashionable in the '70s and '80s, they never really caught on — until toilet paper started running out in supermarkets last month.

A Big Bathroom Shop spokesperson told BuzzFeed News that "toilet paper crisis" was among the most popular related keywords behind Google searches for the term bidet.
"We have received a higher proportion of calls about bidets and Japanese toilets than has been usual. The presales team have also mentioned that the looming "toilet roll crisis" is something that is mentioned quite regularly by those people calling up," the spokesperson said.
"I wouldn't say it's bidet panic stations, but there is a notable upturn in people looking at this sort of product," the spokesperson added.
The spokesperson said sales of bidets and Japanese toilets were three times higher in the first three months of this year compared to 2019.
According to a report published in the Wall Street Journal last week, worries about toilet paper shortages in the US have driven increased interest in bidets there too.
Retailers told BuzzFeed News that British consumers have been mostly opting for non-electric Bidet attachments and seats, rather than higher-end Japanese toilets and porcelain options, which often require professional help with plumbing and instalment.
Jonas Mayer of the online shop Tooaleta said the company had seen a significant uptick, and is selling about 40–50 nonelectric bidet seats and attachments per day at the moment, from 10–15 units previously.
However, Mayer added that Tooaleta has also seen a drop in sales of more expensive electric models, where prices can range from £500 to £10,000.
Nonelectric alternatives retail from about £50 to £150.
Bidet attachments and portable bidets have recently made regular appearances in Amazon's list of 100 best sellers in bathroom fixtures, suggesting that consumers may mostly be attracted to budget or short-term flirtations.
Mayer said the focus on budget options could continue during a recession but, he added, "changing toilet habits doesn't happen overnight".
Manufacturers are hoping the pandemic catapults bidets into the mainstream, and they say that environmental considerations are on their side of the argument.
The average Briton goes through an estimated 127 rolls of toilet paper a year, making it one of the world's top consumers of loo tissue. Worldwide, toilet paper wipes out 27,000 trees a day, according to a report by World Watch magazine cited in National Geographic. Some studies suggest that toilet paper accounts for 15% of global deforestation.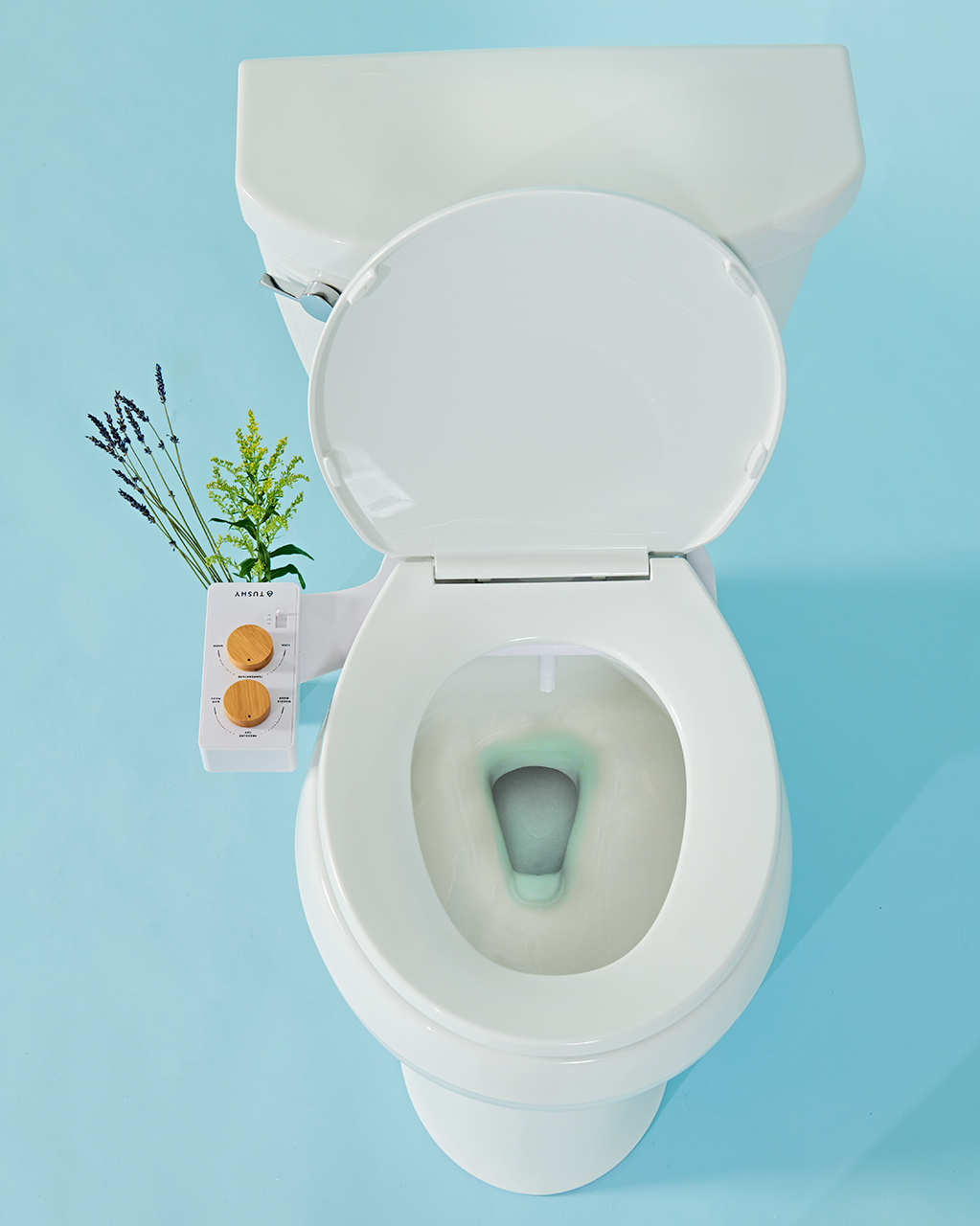 The US manufacturer Tushy, whose UK sales have risen nearly three-fold in the past month, has placed an environmental message at the heart of its mission to change America's toilet habits, the company says.

"While this could be the tipping point that finally gets people to adopt the bidet," said Miki Agrawal, the company's founder, "Tushy's goal has always been to save the 15 million trees that are getting flushed down every year, save billions of gallons of water required to make the toilet paper and actually help clean bottoms properly, once and for all."