How Nicolas Sarkozy Went From Fierce Putin Critic To Ardent Admirer
The former French president, who is running again to be the centre-right's candidate for the Elysée Palace, opposes sanctions and endorsed the vote on the annexation of Crimea.
When Nicolas Sarkozy was running to be French president in 2007, he did not hold back on his view of Russia and its leader Vladimir Putin. Back then, Sarkozy criticised Russia's human rights record as well as Putin's actions in Chechnya. In a break with his conservative predecessor, Jacques Chirac, who had sided with Russia in opposing the Iraq war, Sarkozy said he'd rather "shake Bush's hand than meet with Putin".
Nine years on, Sarkozy is back on the campaign trail for the Elysée Palace, but this time round his views on Putin and Russia are very different. Since leaving office in 2012, he has met Putin at least four times – and presumably shaken his hand on each occasion.
The man once nicknamed "Sarko l'Américain" – possibly by himself – and described by the US ambassador to France as "the most pro-US president since the end of the Second World War" has transformed himself into one of Putin's most high profile supporters in Europe.
France's centre-right heads to the polls on Sunday for the first round of primaries to elect Les Républicains' candidate for next year's election. Whoever wins this contest will become the polls' favourite to succeed president Hollande at the Elsyée palace in 2017.

According to European diplomats and think tanks, if Sarkozy prevails, it will have a profound impact not just on France's relationship with Russia but on that of the entire EU.
During their most recent rendezvous, Putin told Sarkozy: "You are in a very nice position now – you can speak with frankness."
And with frankness, Sarkozy has spoken.
The former president has criticised president François Hollande's handling of relations with Russia. He argues the EU should suspend sanctions against Russia. And most controversially, the former president has endorsed a referendum annexing Crimea to Russia, a view that puts him at odds with most UN states.

"Crimea has chosen Russia and it cannot be blamed for that," Sarkozy said last year.
Russia's view of Sarkozy has also evolved. After his election in May 2007, newspapers and analysts in the country were worried that relations could take a turn for the worse under a US-friendly president. Putin waited 48 hours before congratulating the new president.

More recent headlines on Russian-backed and Kremlin-friendly media are warmer.
"Sarkozy's assumption is that Russia is not a threat. The threat is Islamic fundamentalism, and in that fight Russia could be a partner," Jonathan Eyal, associate director at the Royal United Services Institute for Defence and Security Studies (RUSI) told BuzzFeed News.
"He believes that everything can be dealt with through personal relations, personal diplomacy and personal contacts. He can sit down with Putin and sort out international security, cutting through bureaucracy, officials and multilateral relations,"
"The assumption in Moscow will be that Sarkozy is precisely the kind of guy with whom Russia could work with".
Eyal added: "Sarkozy will have made his transformation for a variety of internal reasons. Instrumental among these will have been his role in sorting out the crisis in Georgia [in 2008]".
There is no evidence to suggest anything out of the ordinary in the relationship between Sarkozy and Putin. However, one EU diplomat told BuzzFeed News that the former president's change of heart resembles a pattern seen elsewhere. They noted how a collection of European politicians had visited Moscow, and "when they return home their parties become more vocal on issues of interest to Russia or their policies change all together.
"And then there are many 'useful idiots'," the diplomat added.

The French elections next spring will come at a delicate time for Europe. The election of Trump in the US has raised concerns that the next administration could be a less than reliable NATO ally. Meanwhile, Kremlin-friendly parties and candidates are gaining an electoral foothold in many countries (most recently in Bulgaria and Moldova) and sit alongside fears of alleged Russian interference and growing influence in the Balkans and Western Europe.
Introducing new sanctions is already proving difficult among EU member states with several governments pushing back against German and French (and British) calls for a stronger response to deteriorating circumstances in Syria.
An Elysée Palace arguing against sanctions could find itself at odds with Merkel who sees no reason to lift sanctions . Change in Paris could eventually shift EU policy, and lead to a significant recalibration within the EU. One head of government told BuzzFeed News that a Sarkozy victory would see "the EU slide towards thawing".
"France can move the dial on sanctions," said Eyal. "If a French leader has a different opinion and wants to change the current sanctions regime, it would be difficult for the Germans to prevail and for sanctions to remain."
"Germany will have other problems to deal with, and will have to pick its fights carefully. If a French leader were to say 'sanctions should not be renewed or new ones put in place,' that would change the balance especially if the same narrative were coming from Washington DC," they added.
Dr Alex Clarkson, a lecturer in German and European and International Studies at King's College London was slightly more cautious. He told BuzzFeed News that it would be important to separate Sarkozy's election rhetoric from how he would act as president.
"What is more likely is that he in conjunction with Italian prime minister Renzi would work to chip away and water down sanctions until they ceased to be a meaningful measure without triggering a row with Berlin," Clarkson said.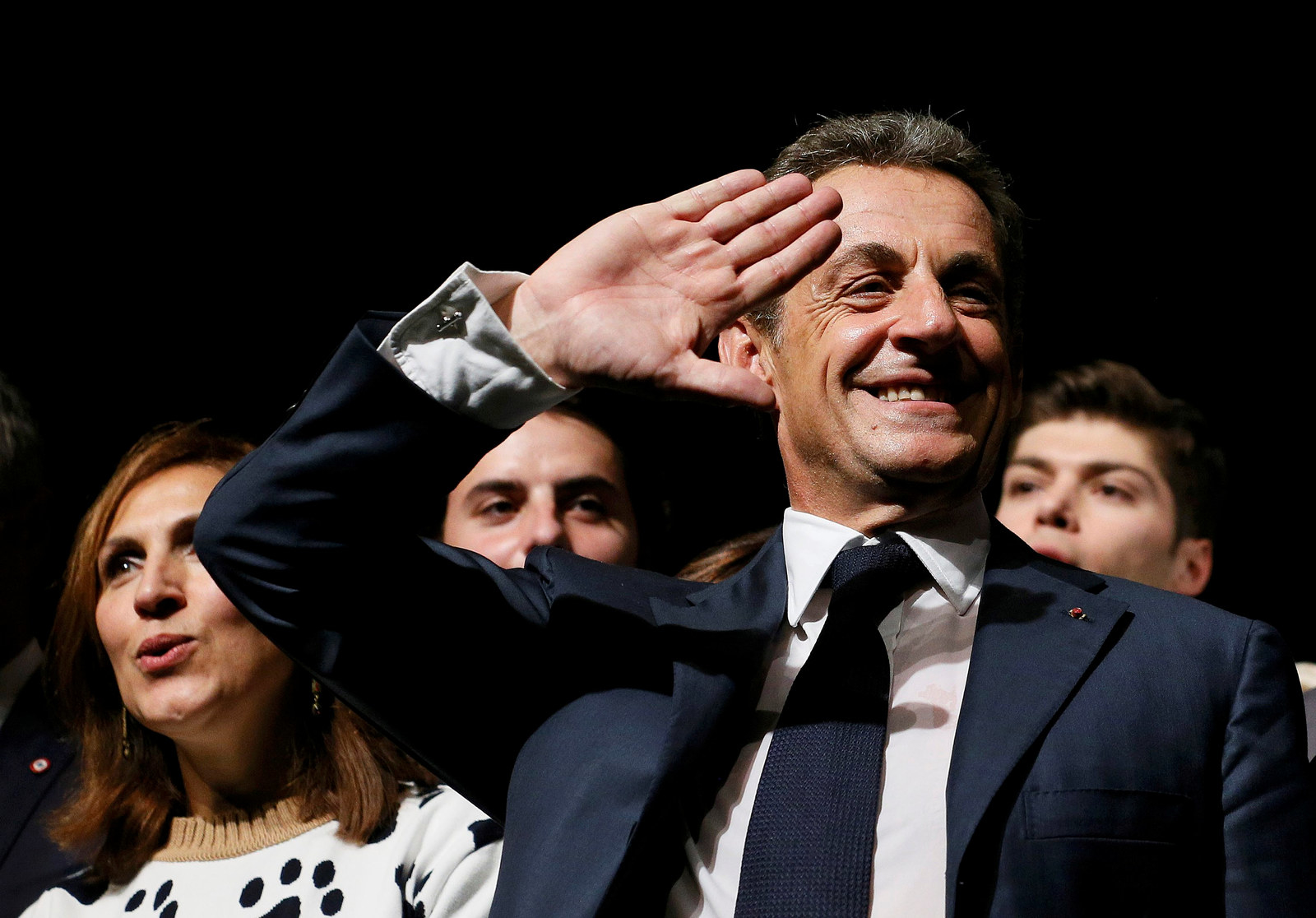 In Sarkozy's blueprint of his presidential campaign, titled "France for Life", the former president wrote of Putin: "I am not one of his intimates but I confess to appreciating his frankness, his calm, his authority. And then he is so Russian!"

His rapprochement with Russia is not entirely new.
In 2008, with France holding the EU's presidency, Sarkozy was instrumental in negotiating a truce between Russia and Georgia (though he did not go as far as backing the breakaway regions of South Ossetia and Abkhazia).
Two years later, Sarkozy's decision to sell helicopters and troop-carrying ships to Moscow was hailed as a remarkable turnaround in his attitude towards Russia.

But the geopolitical context was very different in 2010. German chancellor Angela Merkel was nurturing a trade relationship with Russia. Barack Obama was working to reset relations with Moscow. Wars in Ukraine and Syria have hardened most western leaders, including Merkel and Obama. Sarkozy's take on events, meanwhile, has seemingly evolved in the opposite direction.
"France has always been more prepared than others to do a deal with Russia in terms of dividing up spheres of influence. Sarkozy would be comfortable with dividing up spheres of influence with Russia - and this view has hardened out of office," Eyal said.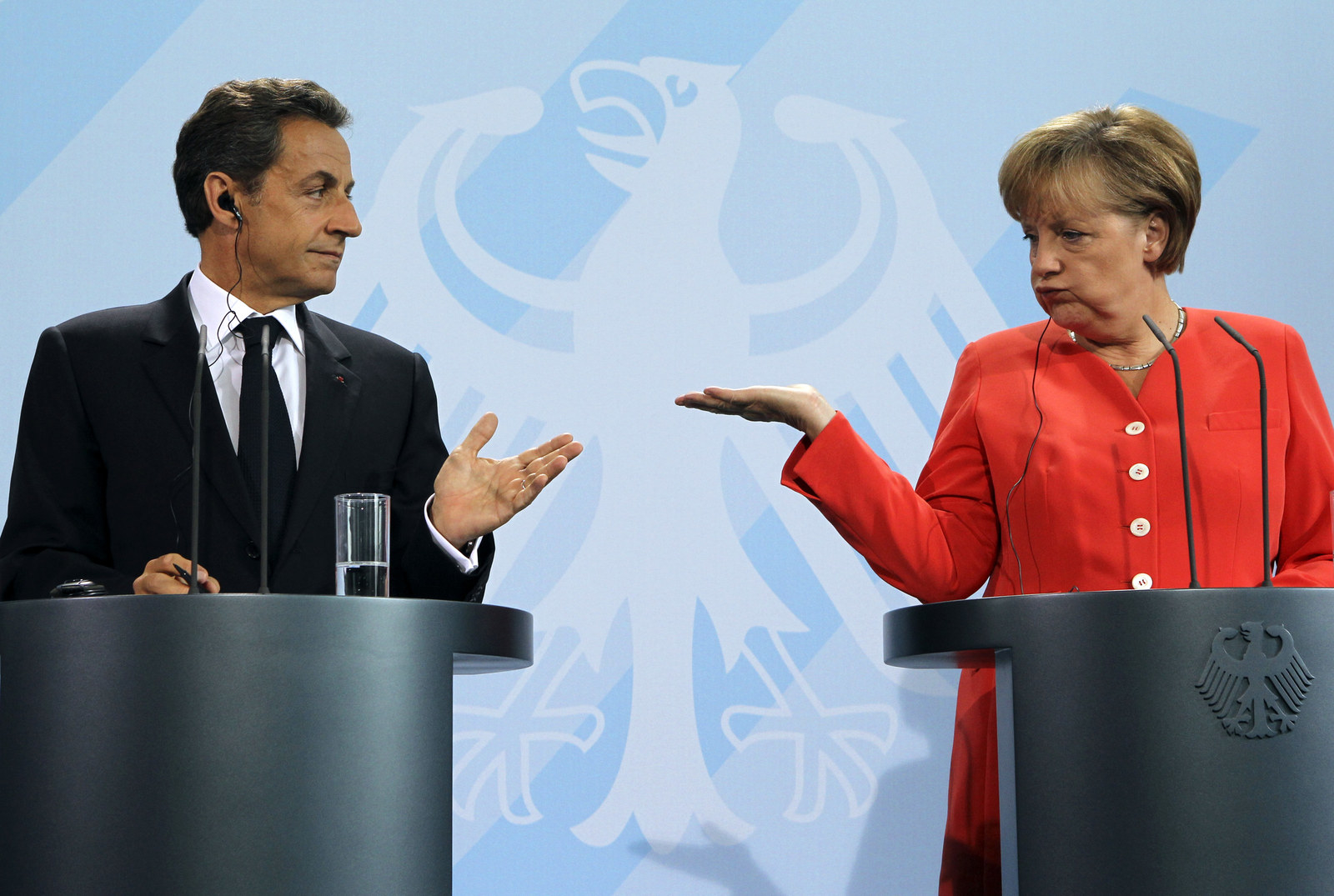 Sarkozy's view of Russia is not unique within his party. Former prime minister François Fillon, who has been rising in the polls as Sunday's vote nears, has also said that France should lift sanctions.
Last year, a delegation of members of parliament, including Sarkozy's former transport minister, visited Crimea. The visit was organised by a foundation headed by Leonid Slutsky, a Russian MP who is on EU and US sanctions list. Slutsky praised the visit as "the largest delegation of Western politicians and parliamentarians since the 'Crimean Spring'".
"Within the French right going back to de Gaulle there has always been a sentimental attachment to the notion that the Russians can be 'civilised' and turned into a European partner," Clarkson said.

"But that does not mean that if the Russians threaten French interests Gaullists or Le Pen will not ruthlessly push back to assert their interests... Sentiment only goes so far".
Still, former French officials have pointed out that Sarkozy is among a group of candidates on the right most likely to seek a closer relation with Putin and chart French foreign policy on a different course in 2017.
And not everyone in the country's centre-right is comfortable with what some experts say is an echoing of Russian positions. Among those with an opposing view is Sarkozy's chief rival, Alain Juppé. The Bordeaux mayor, who leads in the polls going into Sunday's primaries, has spoken out against the "acute Russophilia" of some within his party.

In her book "The Kremlin's Networks in France", French university professor Cécile Vaissié documented well-funded efforts by Russia to court the French political elite and Russian migrants. It detailed the Kremlin's sponsorship of organisations, conferences, and media outlets that support Russian policies.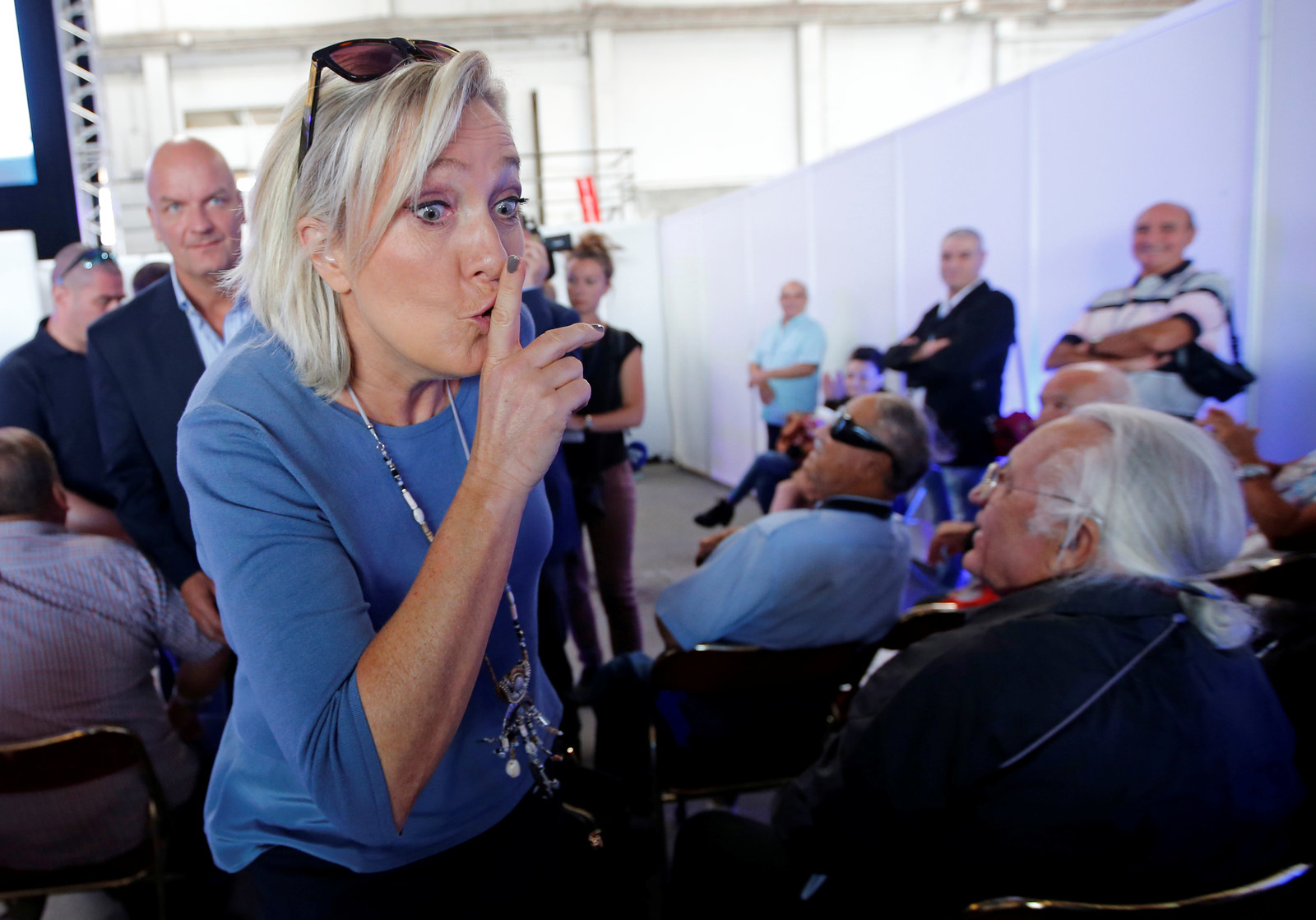 The most notable example were loans provided by Russian banks to Marine Le Pen's far-right Front National.

A more dovish approach to the Kremlin is not the only issue where Sarkozy and Le Pen have been on the same page in recent months.
In attempts to woo the right wing of his party, the former president has increasingly turned to identity politics. He has questioned the right to citizenship of some of those born in France (a position he once attacked the Front National for holding). He has vowed to ban the burkini, and earlier this month remarked that children who do not eat pork should eat more chips when school canteens put ham on the menu. He has even claimed that climate change is not manmade.
Meanwhile, Juppé has warned that judging Islam incompatible with the nation's values would lead to civil war. In a debate last month, he accused Sarkozy of pandering to the Front National.
European identity is a sensitive issue elsewhere. For the governments of central Europe, the refugee crisis and attempts to force migrant quotas on member states is both a debate about a multiculturalism that they fiercely reject, and a proxy of what they believe are an overreaching European Commission and limits on how democracy should be defined.
The former president, who has promised to renegotiate EU treaties if reelected, could prove a useful ally for their cause. Hungarian prime minister Viktor Orbán, who was the only EU leader to publicly endorse Trump, told the Telegraph last week that after Trump he would also welcome a Sarkozy victory. The comeback of Sarkozy would renew Europe, Orbán says: "Breaking through ideology, down to the reality, dealing real life, with real leadership. We are hoping that France will be renewed as well".
But experts believe that Orbán may be misreading Sarkozy. "Sarkozy has very little time for central Europeans who view Russia as a security threat," said RUSI's Eyal. "For Sarkozy they're a nuisance, children squabbling in a bath. The key areas for him are north Africa, the Mediterranean, the Middle East, and terrorism. On all these, Russia is a partner, not an adversary".