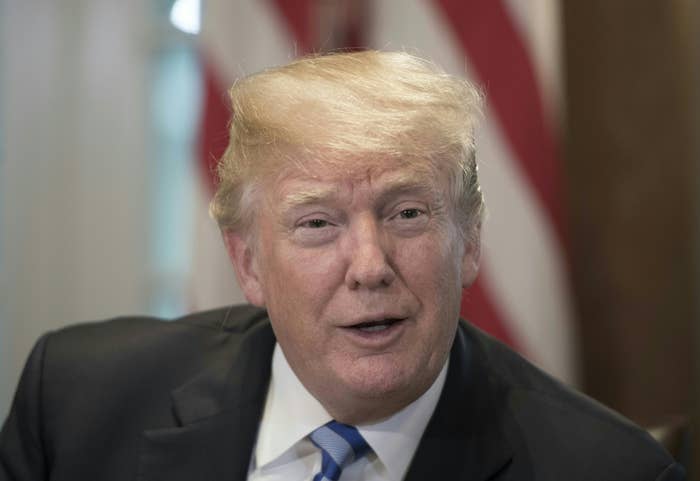 LONDON – European leaders are pissed off with Donald Trump.
On the eve of a summit in Sofia, Bulgaria, this week, many of the EU's 28 heads of state and government took it in turns to vent their anger and exasperation towards the US president as they discussed over dinner how to respond to recent decisions to pull out of the Iran nuclear deal and relocate the US embassy in Israel to Jerusalem, as well as a pledge to impose tariffs on EU steel and aluminum, which continues to loom over Europe's exports.
Each one of Trump's major decisions since he took office has been welcomed like a slap in the face, and a body blow to a world order where the US is meant to be a close friend and ally.
"The climate was dreadfully pessimistic," a senior official from a major eurozone country told BuzzFeed News the morning after the dinner.
Going into the summit, the president of the European Council, Donald Tusk, compared the challenge posed by Trump's "capricious assertiveness" to the rise of China and the aggressive stance of Russia. "Looking at latest decisions of @realDonaldTrump someone could even think: with friends like that who needs enemies," Tusk tweeted.
The last time Tusk had described Trump in such terms, in February 2017 on the eve of another summit, in Malta, most EU leaders had found his tone "excessive", "unusual", and "too alarmist".
On Wednesday, Tusk received their full backing. "The mood was very much anti-Trump," the official said. And, on paper at least, the 28 leaders signed up to a common, united, front.
But senior European diplomats and officials told BuzzFeed News this week that behind this mask of united fury and sass, something new and worrying is happening. They say Trump has already succeeded in exposing sharp differences between the EU's top leaders – and they expect that this is only going to be exacerbated in the weeks and months to come.
The starkest contrasts are between France and Germany over how to deal with Trump's trade threats, three senior diplomats told BuzzFeed News.
Trump signed proclamations in March to apply additional tariffs of 10% and 25% respectively on certain imports of aluminium and steel into the US on the basis of national security. The president then temporarily exempted the EU from these measures in order to provide a window for diplomats to seek alternative solutions to address his concerns.
The EU, which has rubbished the national security argument, is seeking a permanent exemption, and has warned that it will retaliate with its own set of tariffs if the measures come into effect.
The temporary exemption expires on 1 June.
All three diplomats claimed that German chancellor Angela Merkel is deeply concerned that Trump, once he has introduced the tariffs, wll turn his focus on Germany's car industry – a target he has repeatedly lashed out at in his public pronouncements.
"Her fear is escalation," a fourth official said. "The US introduces these tariffs, the EU retaliates, it triggers a tit for tat, and Trump goes after German cars."

The president renewed his threats to Germany's auto sector this week. Asked by a reporter during a press conference on Thursday how he would respond to Tusk's remarks, Trump replied: "It's very hard for us to sell our cars into the European Union. But the European Union — in this case, Germany — has its Mercedes and its BMWs and its cars pouring into the United States with no barriers. They pay a tiny tax, whereas the European Union charges a massive tax and doesn't even want the tax. They don't want the cars; they don't want the product.
"So we lost $151 billion last year dealing with the European Union. So they can call me all sorts of names. And if I were them, I'd call me names also, because it's not going to happen any longer."
Referring to suggestions voiced by some German ministers of offering Trump a slimmed-down trade deal, one of the diplomats said: "Germany is very worried, and is looking to appease Trump. The French are for a tougher line, and believe there is nothing to negotiate."
A French diplomat would not get drawn into discussing differences with Germany beyond acknowledging their grave worries over the country's car industry.
At the dinner in Sofia, EU leaders sought to find a compromise between the positions by agreeing to a European Commission proposal to engage with the US on four points if Trump grants the EU an unlimited exemption from the tariff measures. These would include energy relations, market access and regulations, and reforming the World Trade Organisation.
A source close to German government circles said demanding a permanent exemption and offering wide-ranging trade talks in return was quite a good compromise.

For now, the compromise is enough to keep any divergences out of sight.
An EU official, who accepted the differences in views were real, said: "The position [agreed on Wednesday] balances what has been put forward by the different views, and it was fully backed by all 28. It squares the circle, and takes on board everyone's requests."
The official stressed that any negotiations have always been conditional on Trump dropping his threats, and noted that even then, trade talks would need to be a two-way street. "We will not negotiate under threat. Nobody wants a trade war, but we are prepared for all scenarios," the official said.
However, diplomats are sceptical that appeasing Trump will have much effect on the his worldview or do much to bridge the differences between France and Germany.
One official described the set of words agreed on Wednesday as "useless": "They [Germany and France] agree everything beforehand, but because they're actually in disagreement over this they've created these useless lines that others simply adopted."
"The split between German and French interests on this is enormous," the official added. "The preemptive drafting of words simply puts a mask on that."
A seasoned diplomat who represents their country in international forums, including the G7 and G20, predicted that the entire exercise of seeking a deal with Trump would turn out to be pointless.
"It's just like the Paris [climate] accord. The only question is whether he will impose tariffs before, during, or after the G7 [on 8–9 June in Canada]," the diplomat said.
Officials and diplomats worry that Trump is trying to escalate tensions in order to divide the EU. Their concern is that some governments could start exploring bilateral solutions by the back door if the tariffs come to be – a move that would further erode the international rules-based system the EU is committed to protect from the US president's assault.
"The Germans impart lessons to everyone, but when you touch their wallet they're often the first to forget their own lessons," the same diplomat said.
The diplomat went on to say: "The fact is there is a longer-term price to pay here, and we need to work together on common goals. Before begging Trump cap in hand, it's important to understand this is first and foremost a legal issue. The national security argument is bullshit. It is wrong to seek an exemption on something that is illegal."
"There is a real risk of the EU's unity breaking apart over this," they added.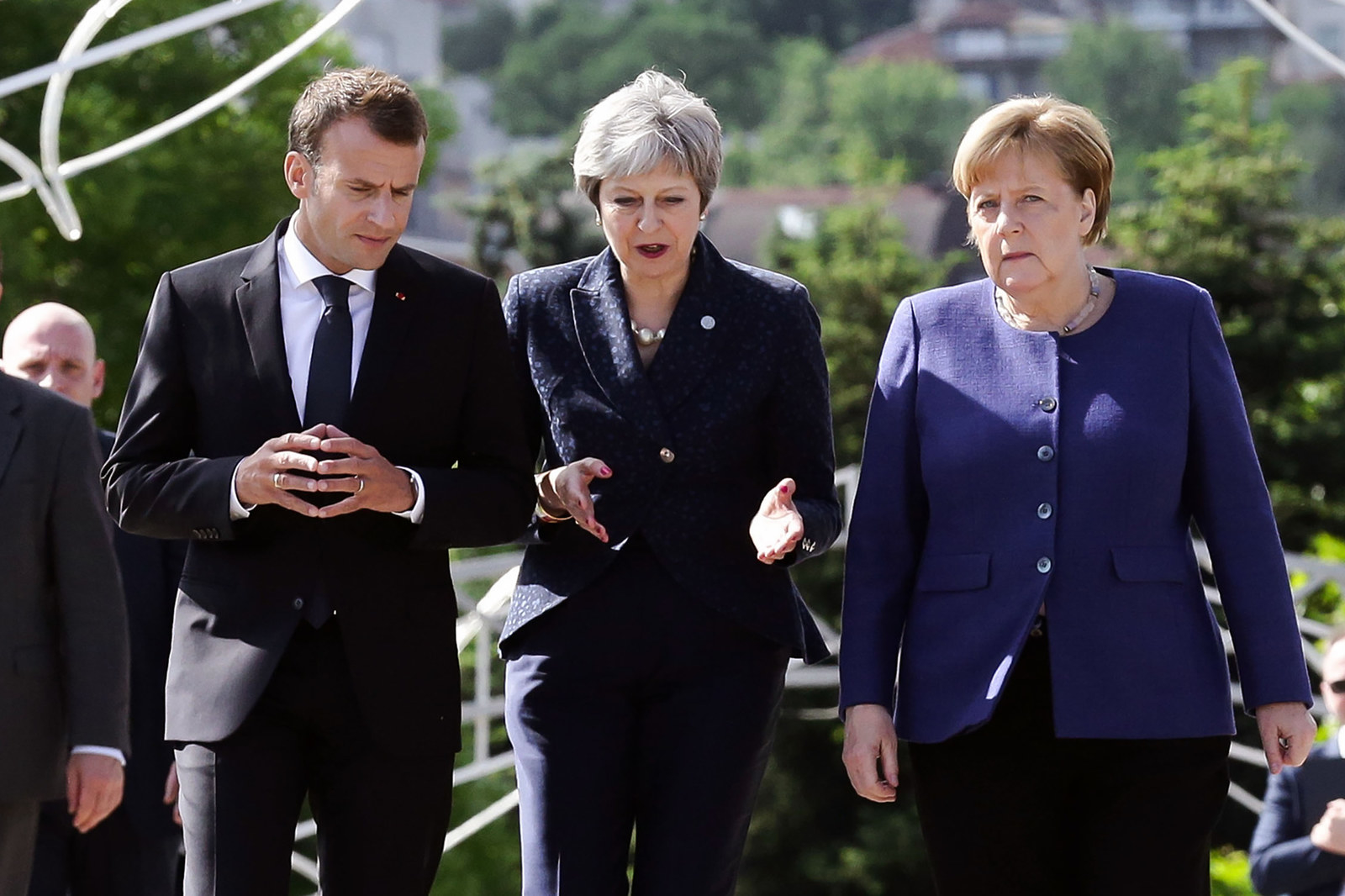 Trade isn't the only area where Trump's erratic actions and unpredictability risk driving a wedge between Europe's leaders.

Last week, Axios reported that Hungary, Romania, and the Czech Republic blocked a joint EU statement criticising the relocation of the US embassy in Israel to Jerusalem.
A senior EU official confirmed the story to BuzzFeed News this week, including that it emerged during the drafting process that Romania was considering moving its own embassy to Jerusalem. The source added that Hungarian prime minister Viktor Orbán spoke out against criticising Trump too much over the embassy move during Wednesday's dinner in Sofia.
Dealing with Trump comes at a delicate time for the EU. Increasingly hard-line leaders in Poland and Hungary are emboldened by the president's example.
Meanwhile, in Italy, the eurozone's third-largest economy, a deeply eurosceptic coalition government is on the brink of entering office, and risks definitely stalling French president Emmanuel Macron's hopes of reforming the eurozone.
Elsewhere, the EU has been scrambling to grapple with the fallout of Trump's decision to abandon the Iran nuclear deal, and reintroduce sanctions. Although European governments are unanimous – and resolutely united – in their determination to keep the agreement alive if Iran sticks to the deal, they face a hazardous path.

Despite the EU announcing it would introduce measures to protect European companies operating in Iran from US sanctions, including a statute that would prohibit EU companies from complying with the US sanctions, a number of firms, including shipping group Maersk and French energy giant Total, have indicated they will stop doing business in Iran.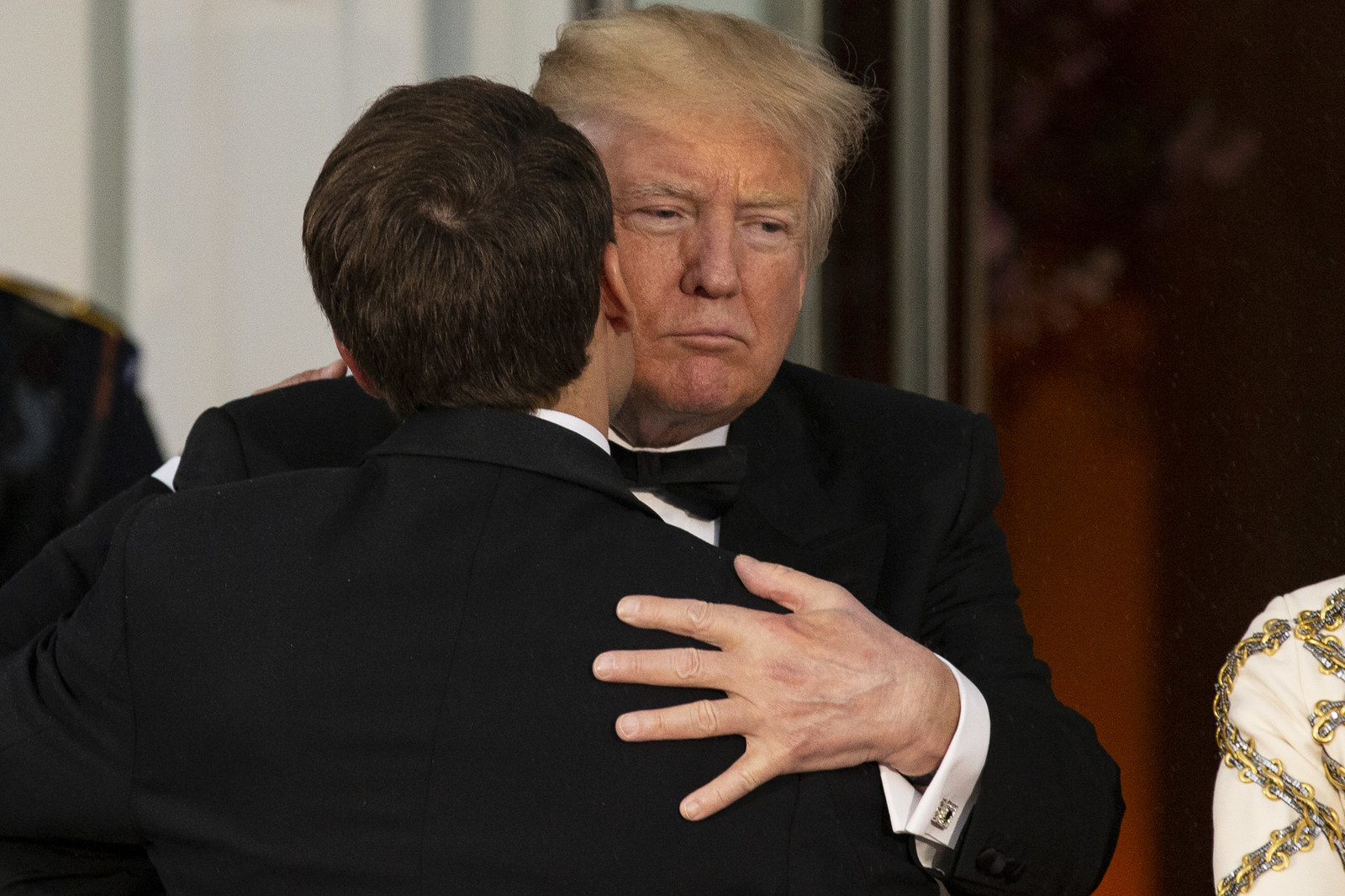 What frustrates EU leaders most about their relationship with Trump is that none of their diverse approaches, and at times desperate attempts to engage with the US president has worked to shift his views.
Macron tried to troll the president, and he has tried to woo and flatter him. Merkel, who has mostly ignored Trump's attacks and tweets, countered his bluster with reason, caution, and facts. The UK has remained unwavering in voicing its support for an international rules-based system, EU diplomats say, despite Brexit often putting prime minister Theresa May in an awkward spot.
But all have so far been rebuffed.
"They simply don't know how to handle him," a senior European government official said after Wednesday's dinner: "Everyone is pissed off."