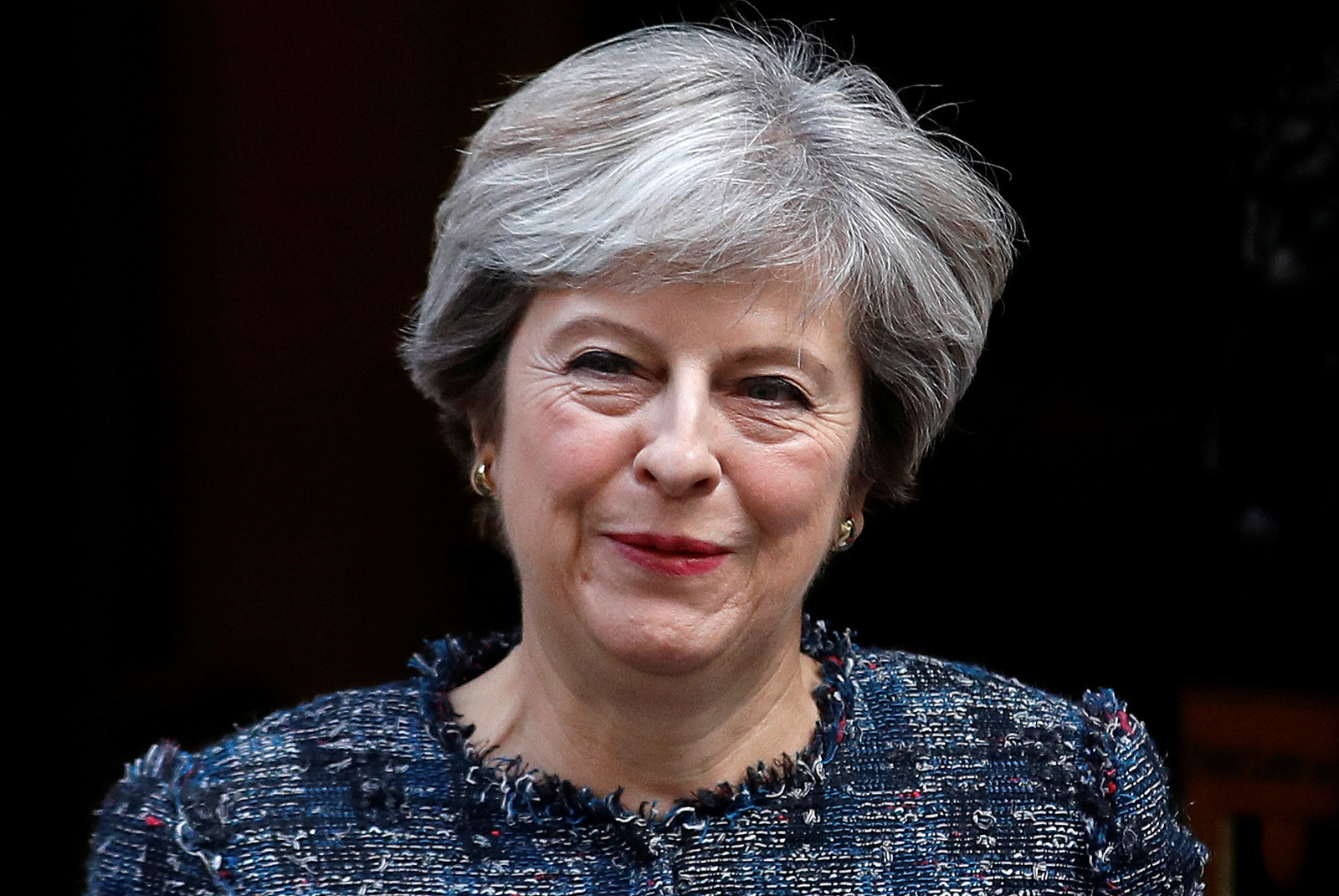 Theresa May will attempt to reassert her authority over Brexit today when she delivers a long-awaited speech in Italy in which she will tell EU leaders they have a "shared responsibility" to make the process succeed.

Six months after formally starting the countdown on Britain's withdrawal from the European Union – with time running out, the negotiations apparently stalled, and her ministers sharply divided on how to approach Brexit – May's speech in Florence is her attempt to break the stalemate with the EU and quell the simmering conflict inside her cabinet.
Diminished by the general election, May is hemmed in from all directions, squeezed between the chancellor Philip Hammond and an increasingly assertive business lobby that wants a steady, protracted withdrawal from the EU – which they say is the only way to avoid damaging the economy – and Leavers, led by foreign secretary Boris Johnson, who want the UK out of Brussels' orbit as quickly as possible.
Their demands may not be reconcilable. And those are only the domestic pressures. With only 18 months of the Article 50 time limit remaining, May wants to unblock talks with the EU, in the hope of moving the negotiations to the shape of a future economic and legal relationship. European officials insist they won't talk about the future until Britain resolves certain outstanding issues, including a potentially multibillion-pound exit payment.
Friday's speech is pitched as an opportunity to present a bold new economic and security partnership and set out the prime minister's plan for a time-limited implementation period. May will urge Brussels to be creative in the Brexit talks.
According to excerpts of the speech released by Downing Street on Thursday night, May will say that "while the UK's departure from the EU is inevitably a difficult process, it is in all of our interests for our negotiations to succeed … so I believe we share a profound sense of responsibility to make this change work smoothly and sensibly, not just for people today but for the next generation who will inherit the world we leave them."
Reports also suggest the UK is set to offer to enshrine the rights of EU citizens living in the UK in the exit deal.
The speech will be closely followed by Europe's leaders. The EU27 will be hoping the prime minister addresses the key exit issues that have stalled talks: the rights of EU nationals in the UK, settling Britain's financial commitments, and finding a solution to avoid a hard border between the Republic of Ireland and Northern Ireland.

The EU27 have been clear they want to see "sufficient progress" on these issues before they agree to talk about the future.
May used bilateral meetings in New York during the United Nations General Assembly this week to tell European leaders that the current structure of Brexit talks is too rigid, BuzzFeed News has learned. The UK prime minister described the EU's insistence on sequencing negotiations – dealing with exit issues before moving on to talk about the future relationship – as a problem, senior European government officials present at the meetings told BuzzFeed News.
Glossing over reports in the Financial Times that she will make clear her intention to attach financial contributions to a transitional phase for at least two years, May was tight-lipped about the content of her speech. "She talks about an overall package of which money is one component," a diplomat said.
"In her mind the relationship should be structured in such a way that issues can dealt with as and when they arise," the official added.
They went on to say: "May will stress [in Florence] that the UK will continue to cooperate with Europe [after Brexit]."
A second official said, after sitting in a meeting with May, they had no idea what the UK prime minister would say in Florence.
Downing Street did not respond by the time of publication.
The Florence address is the first major update on May's thinking on Brexit since she set out her vision for a "hard" withdrawal in an address at Lancaster House in January. There she insisted that on the day after leaving, in March 2019, UK would leave the EU's single market and customs union and curb migration from EU countries. May also insisted she was prepared to walk away without a deal if Europe drives too hard a bargain.

However, since the general election, when the British public effectively rejected May's request for a sweeping mandate for her hard Brexit plans, the approach in Westminster has noticeably softened. Power appeared to shift to a group of ministers and Whitehall officials, led by the chancellor Philip Hammond, who argued that a transition period of several years would be required in order to avoid huge economic disruption immediately after Brexit.
That would require keeping the current economic and legal arrangements as close to the current setup as possible, even though the EU insists this would mean Britain has to continue making financial contributions and allowing European citizens to move relatively freely to and from the UK. Big companies have been lobbying frantically behind the scenes in recent months for assurances that there will be a smooth transition, warning that they would otherwise have to rethink their investments in the UK.
Within government, the view was that the chancellor had prevailed.
As recently as last week, Whitehall insiders believed May's speech would be much closer in tone to Hammond's vision of a "soft landing" than to the uncompromising rhetoric of her Lancaster House address.
Among senior officials, the view was that May would ask for a two-year transition deal, in which the UK would be technically out of the single market and customs union, and technically end free movement of people, but effectively maintain the status quo. She would offer the EU a payment of tens of billions of pounds to show that Britain was taking Brussels' demands seriously. And she would indicate that the UK's regulatory regime will remain close to that of the EU for some time after Brexit.
Then Boris Johnson intervened.
In an extraordinary article in the Daily Telegraph a week ago, the foreign secretary, a prominent Leave campaigner, set out his own vision for Brexit, which was widely interpreted as undermining May's authority. Days of media coverage followed, with pundits and politicos speculating about Johnson's motives. There were rumours he was preparing to resign in protest if May set out a watered-down version of Brexit, and calls for him to be sacked for insubordination. Johnson's cabinet colleague Amber Rudd criticised him for "backseat driving".
Reports about Johnson's opposition focused on the size of an exit payment, with the foreign secretary allegedly regarding a payment in the tens of billions as intolerable. According to party insiders, however, the real "red line" for the Eurosceptics in cabinet is the extent of regulatory harmonisation with the EU after Britain leaves. Johnson is prepared to accept some transition period, they say, but doesn't want large payments to continue and the UK's laws and regulations to be tied to those of Brussels indefinitely just for the sake of free trade with the EU, as it would mean the UK hadn't really taken back control. In that view, Johnson is supported by the environment secretary Michael Gove, according to The Spectator's James Forsyth.
After several days, Downing Street appeared to contain the cabinet split. In New York for the United Nations General Assembly, which May was also attending, Johnson downplayed his article and insisted he was loyal. The foreign secretary sat behind May during her address to the assembly, although the body language between them appeared strained. In a calculated sign of unity, Johnson then changed his travel plans to fly home with the prime minister.
On Thursday, May hosted a cabinet meeting where she briefed ministers on today's speech. Johnson and Hammond left Downing Street together, the foreign secretary and chancellor smiling and chatting amicably, two powerful figures at either ends of the Brexit debate, apparently united and moving in the same direction.
According to some reports, Johnson was chastened. But he may turn out to have shifted May's position, after all.
Downing Street was being coy about the contents of the speech last night, and most analysts were expecting May to give only limited details on some of the biggest outstanding questions about the government's Brexit plans.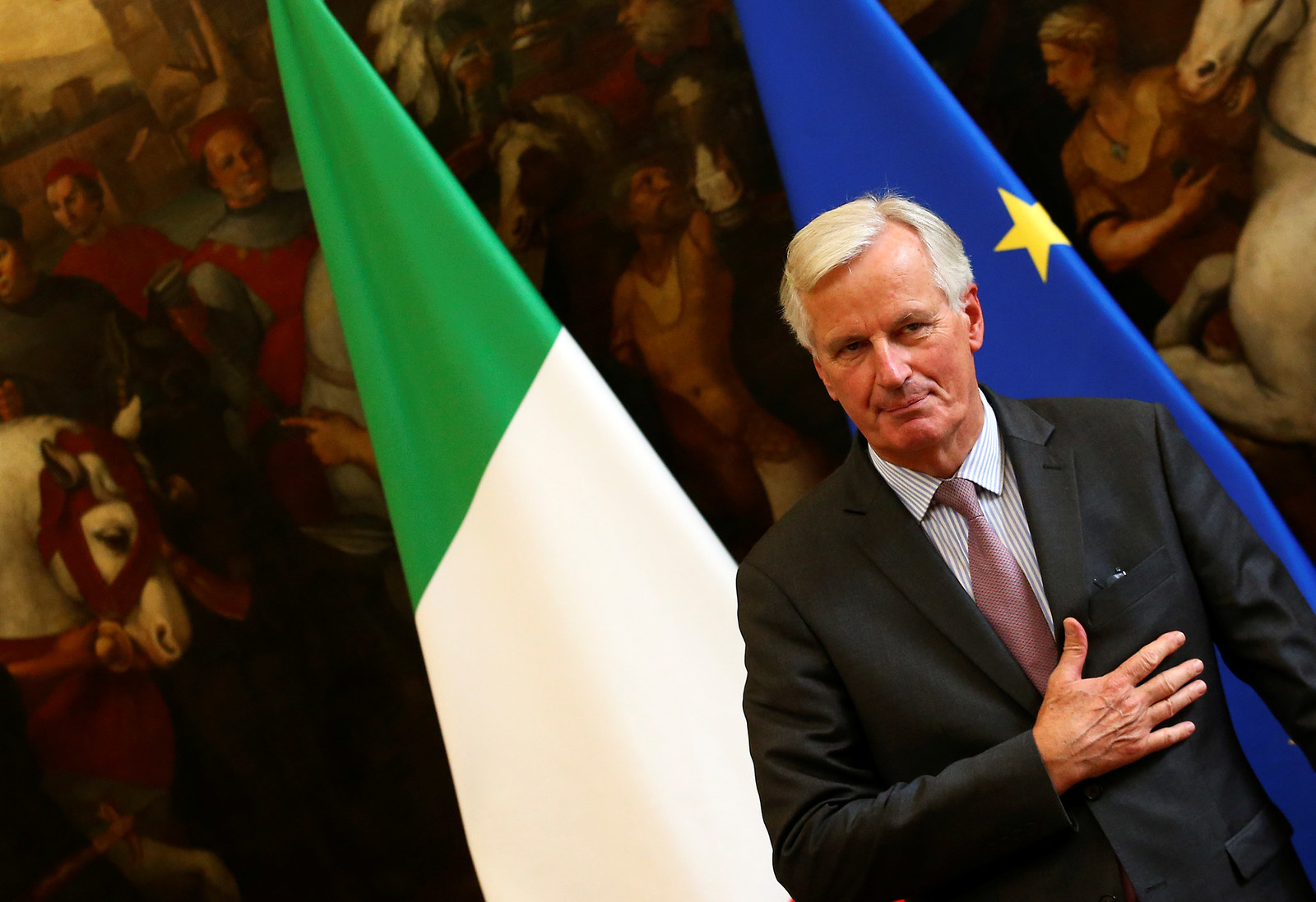 It was expected that May would ask Europe for a two-year transition deal and to make an initial financial offer. At the same time though, there was speculation she would not set out a vision for a future relationship, despite what Whitehall insiders were saying a week ago. If so, that would be a victory for the Eurosceptics.

The request for a two-year transitional period, even if it were to include ongoing contributions of about £20 billion as has been suggested, may not be enough to unlock the talks.
According to some calculations, the UK's financial commitments amount to £40-60 billion.
Speaking in Italy on Thursday, the EU's chief Brexit negotiator Michel Barnier warned: "Without a withdrawal agreement, there is no transition. This is a point of law."
Barnier also warned that temporarily prolonging the status quo would mean the UK would in effect need to abide by all existing membership terms. The EU's chief Brexit negotiator made clear that the UK will eventually need to decide what kind of relationship Britain wants in future, and the tradeoffs this involves.
"One thing is sure," Barnier told Italian MPs: "It is not – and will not – be possible for a third country to have the same benefits as the Norwegian model [in the single market] but the limited obligations of the Canadian model [a free trade agreement]."
Barnier urged the UK to provide clarity on the exit issues so talks could progress. Citing Florentine philosopher Niccolò Machiavelli, he said: "Where the willingness is great, the difficulties cannot be great."