An Italian version of this article can be found here.

The leaders of Italy's most popular political party, the anti-establishment Five Star Movement, have built a sprawling network of websites and social media accounts that are spreading fake news, conspiracy theories, and pro-Kremlin stories to millions of people, analysis by BuzzFeed News has established.

Amid growing concern across Europe over the impact on democratic processes of fake news and Russian interference, Italy is shaping up to be the continent's next major battleground thanks to the sophistication and wide reach of the Five Star Movement (M5S) propaganda machine.
This machine includes not just the party's own blogs and social accounts, which have millions of followers, but also a collection of profitable sites that describe themselves as "independent news" outlets but are actually controlled by the party leadership. These sites relentlessly regurgitate M5S campaign lines, misinformation, and attacks on political rivals – in particular, centre-left prime minister Matteo Renzi. One of them, TzeTze, has 1.2 million followers on Facebook.
Under lurid, all-capped headline phrases such as "THE TRUTH THEY ARE TRYING TO HIDE FROM US", the party's blogs, TzeTze, and other sites in the network have crossposted scores of fake stories. These include claims that the US is secretly funding traffickers bringing migrants from North Africa to Italy, and that Barack Obama wants to topple the Syrian regime to create instability across the region so China cannot get access to its oil.
Stories are often sourced to Kremlin-owned sites such as Sputnik, and the M5S editorial line is sympathetic to Putin and highly critical of the US and mainstream EU leaders.
"The drumbeat is incessant. Every day, all day," one Italian journalist told BuzzFeed News.
The party, co-founded by former comedian Beppe Grillo and internet entrepreneur Gianroberto Casaleggio, has ridden the same wave of anti-establishment, nationalist anger that carried the Brexit vote in the UK and Donald Trump's US election victory.
M5S sent shockwaves through Europe when it won votes from both left and right to secure more than 100 parliamentary seats in 2013, the last time Italians went to the polls. It has now thrown the might of its propaganda infrastructure into defeating constitutional reforms backed by the coalition government that will be voted on in a referendum on 4 December.
With Renzi hinting he could resign if the reforms are rejected, victory for M5S would also put the party in a strong position to win the parliamentary elections that would follow.
Grillo has compared his party to Trump, and welcomed the Republican's election victory as a "big Fuck You to the world".
His blog is the most popular in Italy, and BuzzFeed News found that posts on his Facebook page – which has nearly 2 million followers – enjoy engagement comparable, on average, to one of Italy's largest newspapers, Corriere della Sera.
The official M5S Facebook page has 900,000 followers, while some of the party's top MPs also have hundreds of thousands of followers. There are then dozens of loosely affiliated pages and groups such as local M5S affiliates and MP fanclubs. Some of these accounts, such as W Il M5S (405,000 likes) and Perche' votare Movimento 5 Stelle (21,000 likes), almost exclusively push content from the network of sites.
The leadership of the party also controls TzeTze and another supposedly independent site, La Cosa, which translates as "The Thing" and has 125,000 likes on Facebook.
Although La Cosa was launched in 2013 to livestream Grillo's nationwide campaigning, claiming to present a "unique social and political vision", it insists it is a news site and has responded to criticism by claiming all posts are verified and reliably sourced.
But the most shared content from both sites over the past 12 months has been links aggressively pushing M5S campaign lines or attacking Renzi, the BuzzFeed News analysis found. While La Cosa's direct reach is smaller than the other sites, its content is massively amplified by being crossposted on Grillo's blog, TzeTze, and the party's other outlets.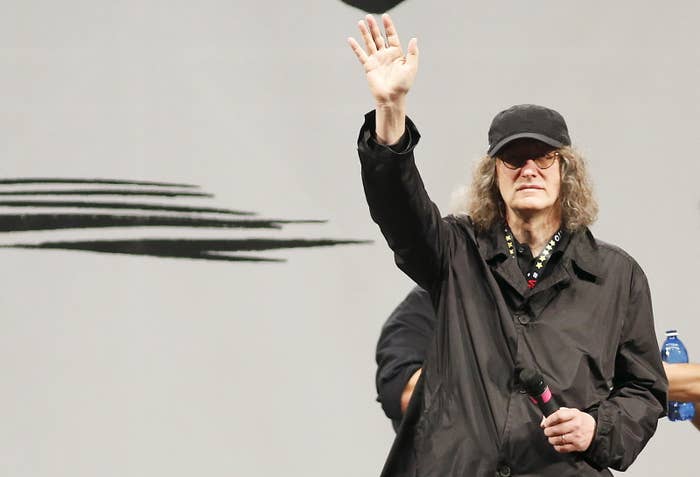 At the centre of this network of interlinked blogs and sites is Casaleggio Associati, the tech firm set up by the party's co-founder Gianroberto Casaleggio, who died in April. The company, which is now presided over by Casaleggio's son Davide, owns and runs both TzeTze and La Cosa, as well as a health site, La Fucina, that often carries posts on miracle cures and has fuelled anti-vaccine conspiracies.

The firm is also umbilically linked to the M5S site and blog, as well as Grillo's personal blog. Casaleggio developed the party's fundraising and direct democracy technologies, which are controlled by the firm and a small circle of M5S MPs through a nonprofit association called Rousseau that launched earlier this year. All the party's MPs have to sign a contract that demands they strictly follow the leadership's line.
The intricate nature of the structure is illustrated by Grillo's blog, which states that all data on the website is handled by Casaleggio Associati. The main M5S site and blog say the copyright is owned by Grillo but the data is shared with Casaleggio Associati and Rousseau.
BuzzFeed News found that Grillo's blog, the party's own websites, and the so-called news sites all share IP addresses, as well as Google Analytics and AdSense IDs.
One former employee of the Google Ads team likened the web of M5S-linked sites to the pro-Trump fake news sites revealed by BuzzFeed News to be operating out of a single town in the former Yugoslav Republic of Macedonia.
"M5S talks a lot about transparency, but then as part of my job I realised that they are making so much money off this thing," they said. "When you look online there is no transparency about the amount of money they make with the blog and the sites. It's all so mixed up. The leaders of the party are making money with a fake news aggregator. It's like if Trump owned the Macedonian sites."
Google declined to comment on specific sites or advertisers. However, the company last week announced a wave on new policies to crack down on fake news and misrepresentative content. It also said it would restrict ad serving on pages that misstate, or conceal information about the publisher, the publisher's content, or the primary purpose of the web property. Google is already working to enforce the new policies globally, and is actively investigating websites that have been flagged.
On its Facebook page, TzeTze makes no mention of its affiliation with M5S. Instead, it claims to be an independent, real-time publisher of important news stories suggested by its readers.
Among its preferred sources is Sputnik, a website set up by the Kremlin to project Russian propaganda. TzeTze regularly reproduces headlines and copy directly sourced from Sputnik with the Kremlin's take on world events.
In August last year, for example, TzeTze published a story under the attention-grabbing headline "Is the US covertly funding migrant traffickers to Italy?". Citing "Austrian intelligence sources", the story claimed that Washington – apparently via the State Department and the Soros Foundation – was bankrolling the smuggling of migrants from Libya to Italy.
The TzeTze post linked back to the original version of the story published on Sputnik Italia, which went on to claim the refugee crisis was not being driven by people fleeing war in Syria and elsewhere, but by deliberate US strategy. Sputnik in turn had picked up the story, which originated in a far-right publication, from the blog of a right-wing former Italian journalist who claims 9/11 was an inside job and whose diatribes are often picked up and reported as fact by TzeTze and Sputnik. The headline on this blogpost: "Niggers and smugglers".
Despite this dubious provenance, the TzeTze post was shared more than 12,000 times on Facebook and was picked up by other sites.
But that reach is small compared to a video published on Facebook by TzeTze in March this year with the comment "Russia-Turkey-America-Europe-Italy, that's all the truth that we are hiding. Read, share and inform everyone! The Italians should know!"

The video alleged the existence of a secret global conspiracy led by the US and Turkey to stop Russia fighting ISIS. Turkey, it claimed, wanted to sell oil to ISIS, while EU leaders, in particular Germany's Angela Merkel, were complicit in backing Turkey to stop the flow of migrants into their countries.
It has been viewed 1.3 million times so far, and has received 46,000 shares.
In a separate post under the headline "WHY DOES OBAMA WANT ASSAD'S HEAD? THE MEDIA ARE ONCE AGAIN HIDING THE TRUTH", TzeTze linked to a post on La Cosa that claimed the US wanted to keep China away from Middle East oil.
The La Cosa post has almost 13,000 Facebook engagements, and was also crossposted by Grillo, getting another 7,500 likes and 3,000 shares.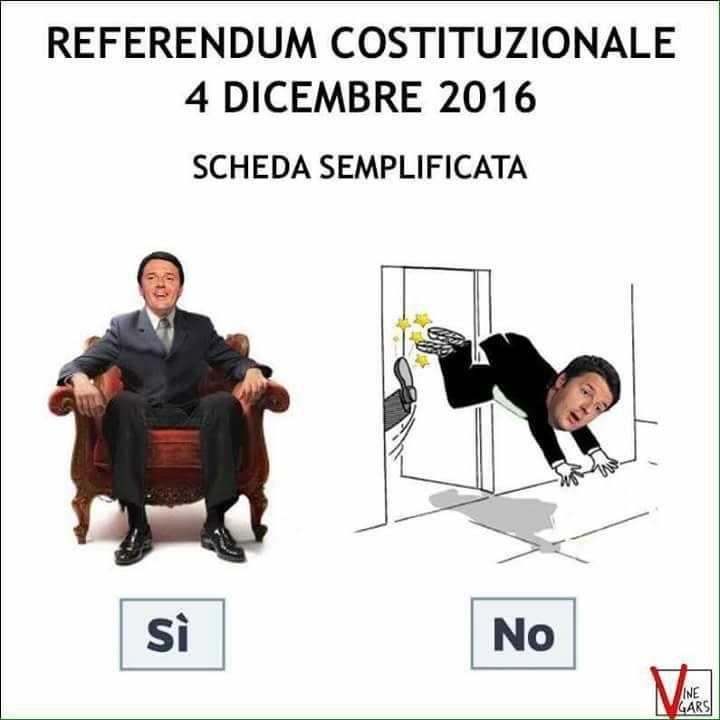 But the M5S's prime target is Renzi. In a video posted by TzeTze, Grillo ridicules the prime minister for travelling with a security escort in Brussels, despite it being a protocol that applies to all EU leaders.
Links recently published by TzeTze on Facebook have referred to the prime minister as a gaffe-prone embarrassment, a dictator, a liar, an usurer, and a pimp.
In another post on Grillo's blog to launch a "Renzi doesn't matter" in Europe campaign using the hashtag #RenziNonContaNulla, the prime minister was blamed for the number of migrants staying in Italy since he took office. The post's author, an M5S MP, said: "Germany has only taken 20 migrants! What solidarity? Europe is only interested in selling weapons."

In reality, all things considered, Germany welcomed nearly 1 million asylum-seekers last year alone. Nevertheless, the M5S claim was reported without question by a major Italian newspaper, La Stampa.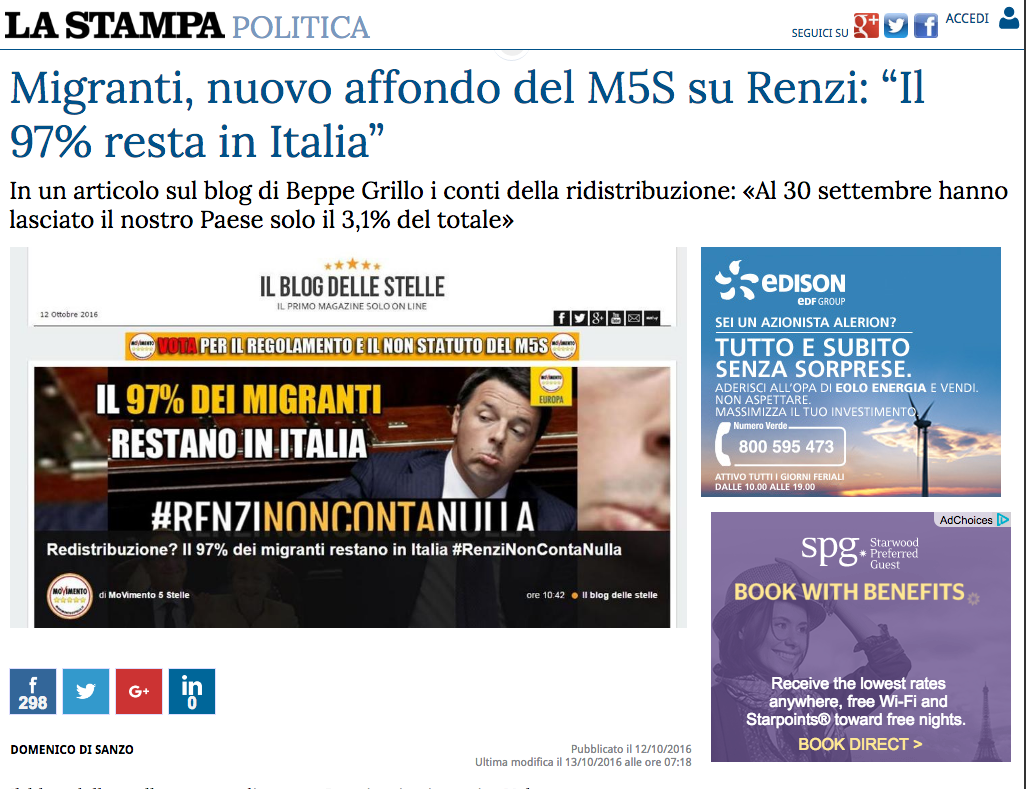 Another recurring theme of the M5S-linked coverage is the depiction of an Italy in constant revolt with protests against the prime minister.

In one post that has since been edited by Grillo, the M5S chief captioned the headline "AN OCEAN OF PEOPLE. PEOPLE ARE TIRED…", but the photo he used was of a square in Naples where the pope was speaking.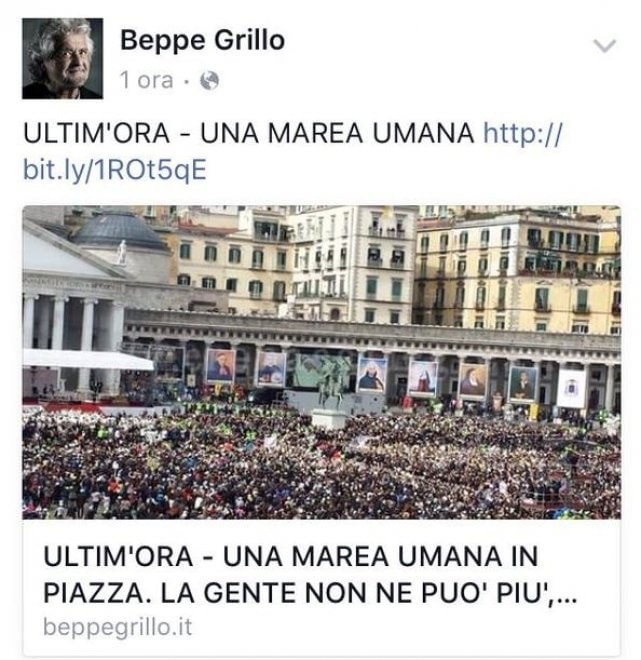 Last month a video by Kremlin-backed media channel RT was widely shared among the M5S network. It claimed to show thousands protesting against the referendum. In fact, the people were attending a rally in favour of the referendum. The video was viewed 1.5 million times.

Then there are the conspiracy theories. In a Facebook post that has been deleted, an M5S MP claimed the government and the media were colluding to downgrade the intensity of the earthquake that hit central Italy earlier this year in order to reduce payments for damage.
In another post on the M5S blog, a 2013 JPMorgan document on the type of reforms Europe needs is used as evidence that the constitutional reforms proposed by the government are being dictated by the bank.
JPMorgan had added constitutional reforms to a list of areas that governments in southern Europe could consider. This story was picked up by the conspiracy theory website HackTheMatrix, from where it was directly shared on Facebook another 11,000 times. Recent headlines on this particular website include "Planet Earth must be warned, says Astronaut before going into a coma".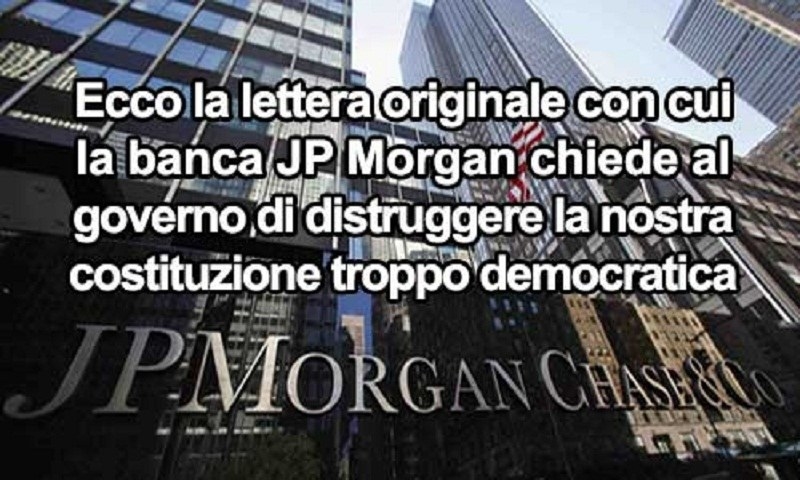 In another post, M5S MP Manlio Di Stefano claimed NATO was covertly preparing a "final assault" on Russia.

One of the most striking aspects of the coverage on M5S-controlled sites has been the shift in their attitude to Vladimir Putin and Russia, which appears to go beyond publishing unsubstantiated claims from Sputnik, RT, and other pro-Kremlin sources.
Until 2014, the network's coverage was minimal and mostly critical. The party, and Grillo, took a tough stance on Russia's regressive attitude to LGBT rights and its crackdown on the media and NGOs.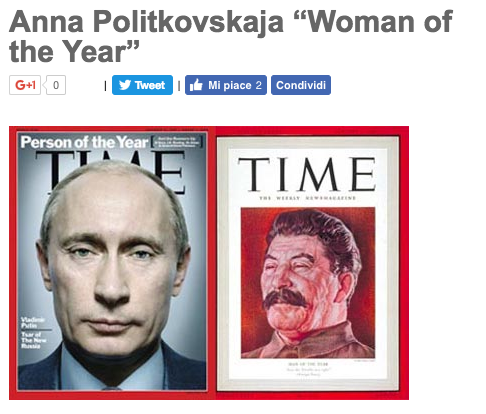 When Russian President Putin visited Italy in November 2013, M5S called on the Italian prime minister to go to parliament to explain the government's "obscure dealings with the Russian Tsar".

As late as March 2014, M5S MPs were describing events in Ukraine as a Russian invasion, and blaming Italy and the EU for standing by because they didn't want to risk gas deals with Putin.
Just a few months later, however, the party's position appears to have changed substantially. A post shared by Grillo at the end of 2014 tells the story of a factory's workers saved by Putin: "What would Renzie have done? Putin facts. Renzie slogans." (Grillo's deliberate misspelling of the PM's surname is a reference to a meme he started comparing Renzi to Fonzie from the sitcom Happy Days.)
Senior M5S MPs who sit on the parliament's foreign affairs committee, including Alessandro Di Battista and Di Stefano, met Russian officials earlier this year. M5S MPs also attended the party conference of Putin's United Russia in June. There, Di Stefano claimed a coup had taken place in Kiev, and that the EU and the US were involved in a campaign of disinformation and interference.
In the clip, Di Stefano thanks Sergei Zheleznyak, deputy speaker of the Russian parliament, for the invitation. Zheleznyak is on the EU sanctions list. In the same video, Di Stefano alludes to meetings in Rome with Russian officials.

BuzzFeed News asked Di Stefano and Di Battista for a list of Russian officials they have met. Neither responded.
In addition to publishing pro-Kremlin and anti-NATO messages across its web properties, M5S has called for sanctions to be dropped, accepted the annexation of Crimea, and, in July 2015, tabled a parliamentary question calling for relations with Syrian dictator Bashar al-Assad to be normalised. Last month the party protested against Italian troops being used in a NATO training exercise in the Baltic.
One M5S MP went as far as claiming in parliament that she was aware of evidence of concentration camps in Ukraine operated by the government there, as well as of the torture on Russian nationals in the country. Both claims are unsubstantiated.
She also falsely alleged there was evidence of cannibalism in Ukraine on the basis of a photo she had seen. The image was actually taken from a movie, but the MP retracted the claim only after it had been widely shared on social media.
BuzzFeed News put a list of 12 questions to M5S and Casaleggio Associati about the network of sites they controls, their role in propagating fake news and pro-Russia propaganda, and the party's relationship with the Kremlin.
Casaleggio Associati said the company's policy was to not respond to the type of questions that BuzzFeed News asked. It said all the specific allegations on the firm were inaccurate, but declined to explain how. A spokesperson added that the company had no relationship with Russia or Russian firms.
M5S also declined to comment. A spokesperson told BuzzFeed News it would not be able to provide any "feedback" on the questions until after Sunday's referendum.
CORRECTION
All M5S MPs have to sign a contract that demands they strictly follow the leadership's line. Due to a copy-editing error, an earlier version of this piece said the contract was with Casaleggio Associati.
UPDATE
After this story was published, RT told BuzzFeed News that its depiction of a pro-referendum protest as anti-referendum was caused by a production error, and that there had been no intent to mislead.