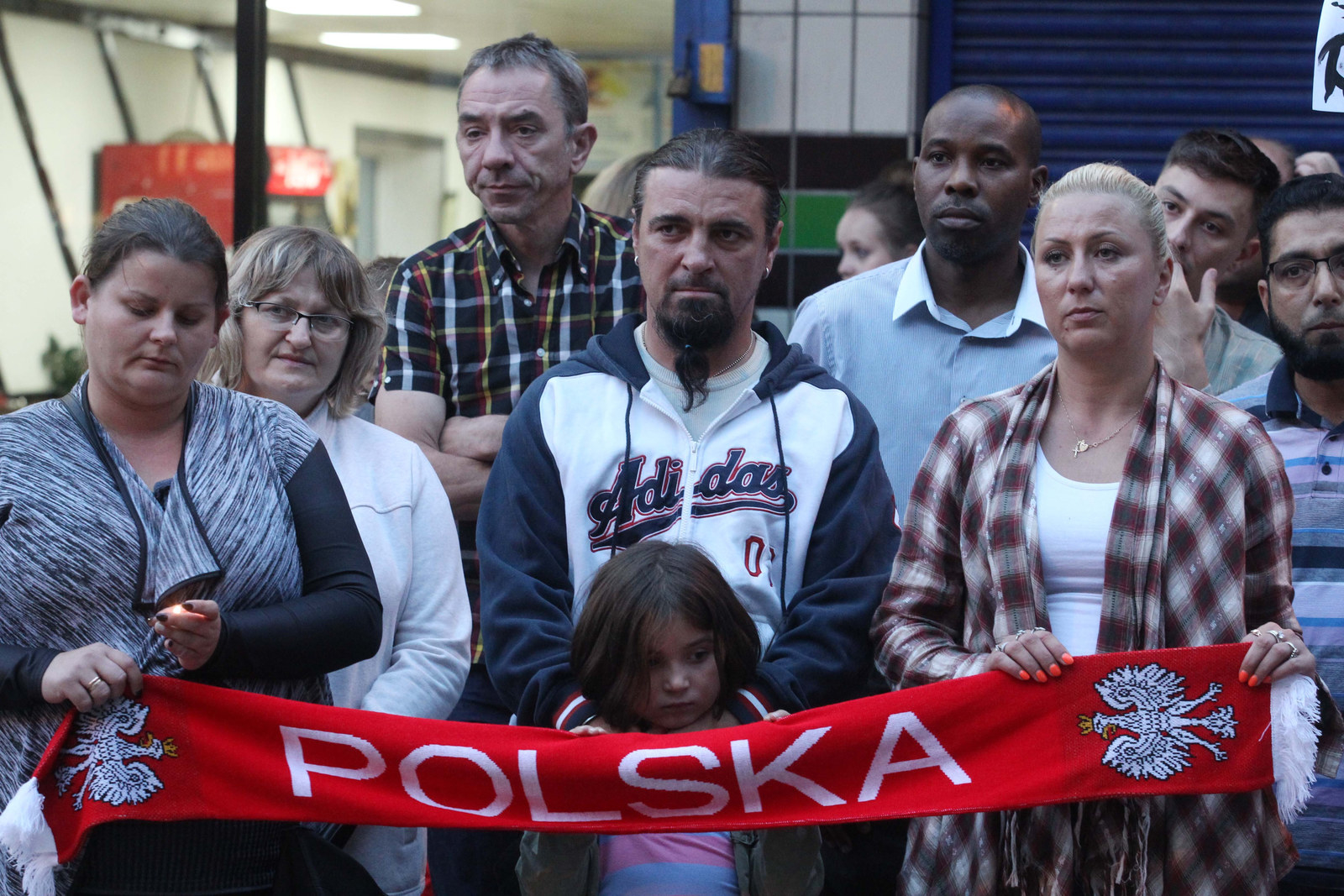 When Eric Hind moved to Britain in 2002 from his hometown of Słupsk on Poland's northern coast, he came with little more than what he describes as a vision: "This is the place I wanted to call home. It is where I wanted to achieve my goals: get a job, have a family, own a house."
Fourteen years later, Hind has achieved those aims. He has a well-paying job as an IT manager; he met his wife, Kasia – who is also Polish – here; and they have a 19-month-old daughter. The couple own the house they live in, he pointed out proudly several times during an interview with BuzzFeed News in his back garden in Harlow, Essex.
"Everything I have, I have earned through determination," he said.
And yet he and his family feel they are still treated like they don't belong. "We live on the same streets," he said, "our kids go to the same schools, yet our neighbours look at us suspiciously – the message we get is 'you don't deserve to be here'. It makes you feel second-class."

Harlow's Polish community was thrown into the national spotlight this week after the death of Hind's friend Arkadiusz Jozwik. On Saturday night, the 41-year-old – known as Arek – and two friends were eating pizza outside a shop when they were attacked by a group of 20 teenagers in an area of the town called The Stow. He died from his injuries on Monday.
Jozwik had spent Saturday redecorating a room in his flat for his mum. She was on holiday in Poland, and he wanted to have the room ready before she returned the next day. She only found out about the attack when she landed at Stansted Airport.
Following his death on Monday, five 15-year-old boys and one 16-year-old boy have been arrested on suspicion of murder. All have been bailed.
Harlow is one of the 30 local authorities in England and Wales with the highest proportion of eastern European nationals, according to Office for National Statistics (ONS) figures. One in 17 residents are from eastern Europe.
In the town, racial tensions and a sense of destabilisation often intertwine with other social problems. When BuzzFeed News visited the town in the wake of Jozwik's death, many members of the Polish community said they feel a lack of "respect" in the UK that has only intensified since the Brexit vote in June.
Some of them detailed incidents of being verbally abused while walking on the street or sitting in a pub, usually for no other reason than speaking Polish. A few weeks after the referendum, staff at a nearby deli found the words "fuck off Polish cunts" graffitied on the shop's wall.

"Some people feel that they have been given the power to take their country back, physically, with their hands," said Hind.

Jozwik arrived in the UK in 2012 and met Hind a year later when he needed his phone fixed. "Everybody knows everyone here, and we help each other out," Hind said.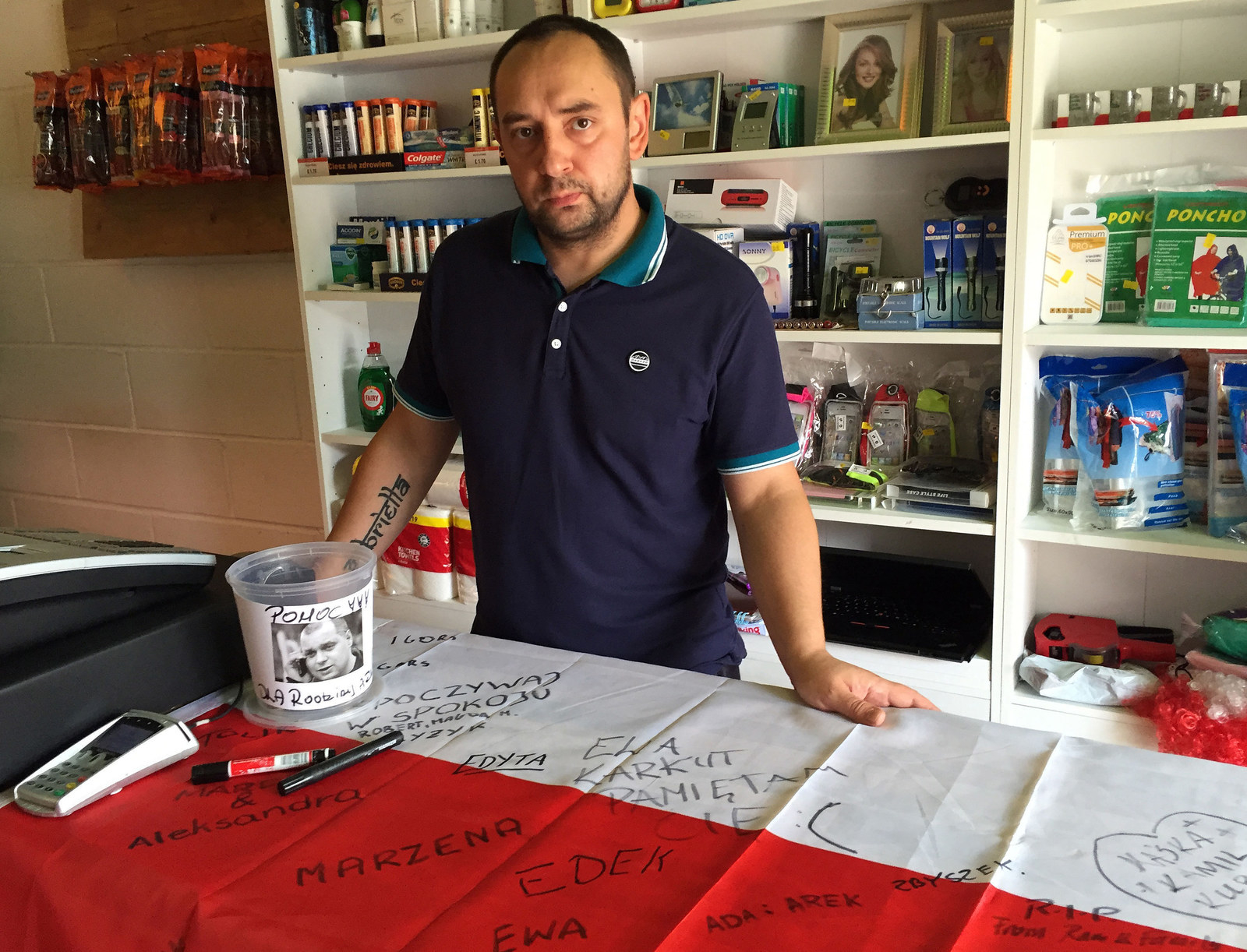 Like many of Harlow's 1,500 Poles, Jozwik worked at the Riverway sausage factory. Jacek Gora, who has lived in the UK for 11 years and opened a Polish deli in Harlow in 2013, told BuzzFeed News that Jozwik didn't really like his job. "Who likes that kind of job?" he said.

Hind, whose sister, mother-in-law, and brother-in-law work at the same factory, related an anecdote that he said sums up how Poles are treated.
On the night of the EU referendum, he said, his sister was working the night shift. As the referendum results started to come in, her manager told her to get her passport. "Off you go, what time is your bus?" the manager told her, according to Hind.
Such jokes and sarcasm are not new, he said: "'Let the Pole do the job' is something we have always heard, on a regular basis. But Brexit has led to something different. It has given racists the green light – we are scared now."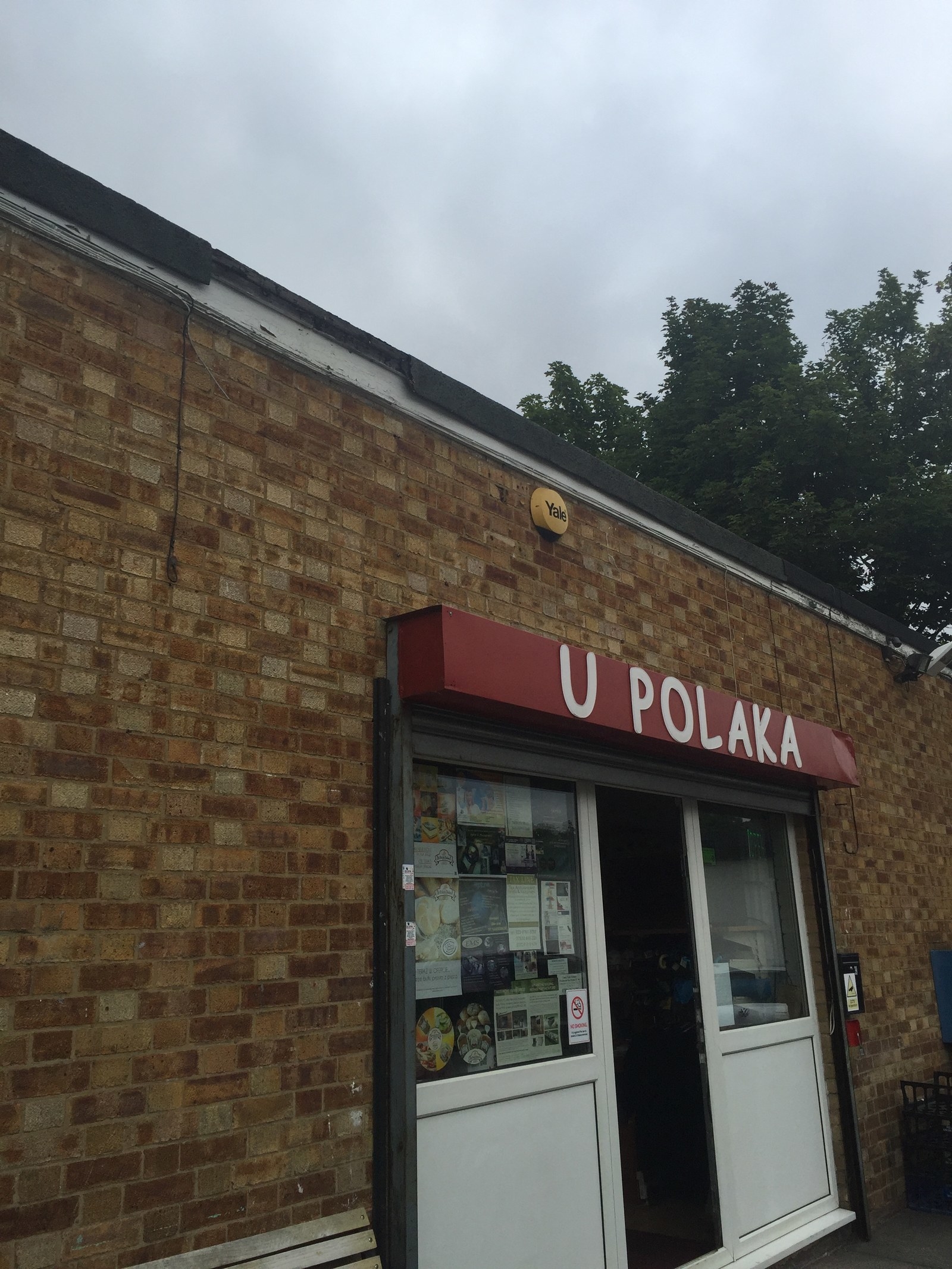 Speaking in Harlow on Wednesday, Poland's ambassador to the UK told reporters his embassy had registered 15 major race-related incidents against Polish nationals in the UK since the referendum. The most serious include an arson attack on a Polish family's home in Plymouth, a physical assault on a Polish man in Yeovil, and an assault on another person in St Ives.

These anecdotes are backed by hard data. More than 3,000 hate crimes and incidents were reported to the police in the second half of June this year, a 42% increase on the same period in 2015.
Statistics released by Essex police last year showed that about 14 hate crimes take place each month in the Harlow district.

The word that constantly surfaces is "respect". Many Polish nationals feel they don't receive much.
"We respect Britain's decision to leave the EU, but we would like to see respect for people that have moved here, that have built their lives here, that contribute," Jakub Krupa told BuzzFeed News. He came to the UK four years ago to do an MA and is now UK correspondent for the Polish Press Agency.

Many feel let down by the British government. "We made the UK home, but [after the referendum] they cannot even give us definitive, unconditional reassurances that we can stay," Krupa said.

"Nobody thinks about us, or speaks for us. During the referendum debate there were only a few Polish voices in the media, yet there was a feeling that the whole debate was about us. It was happening next to us, but we were behind a glass wall: We could see everything, we could hear everything, but we could do nothing about it."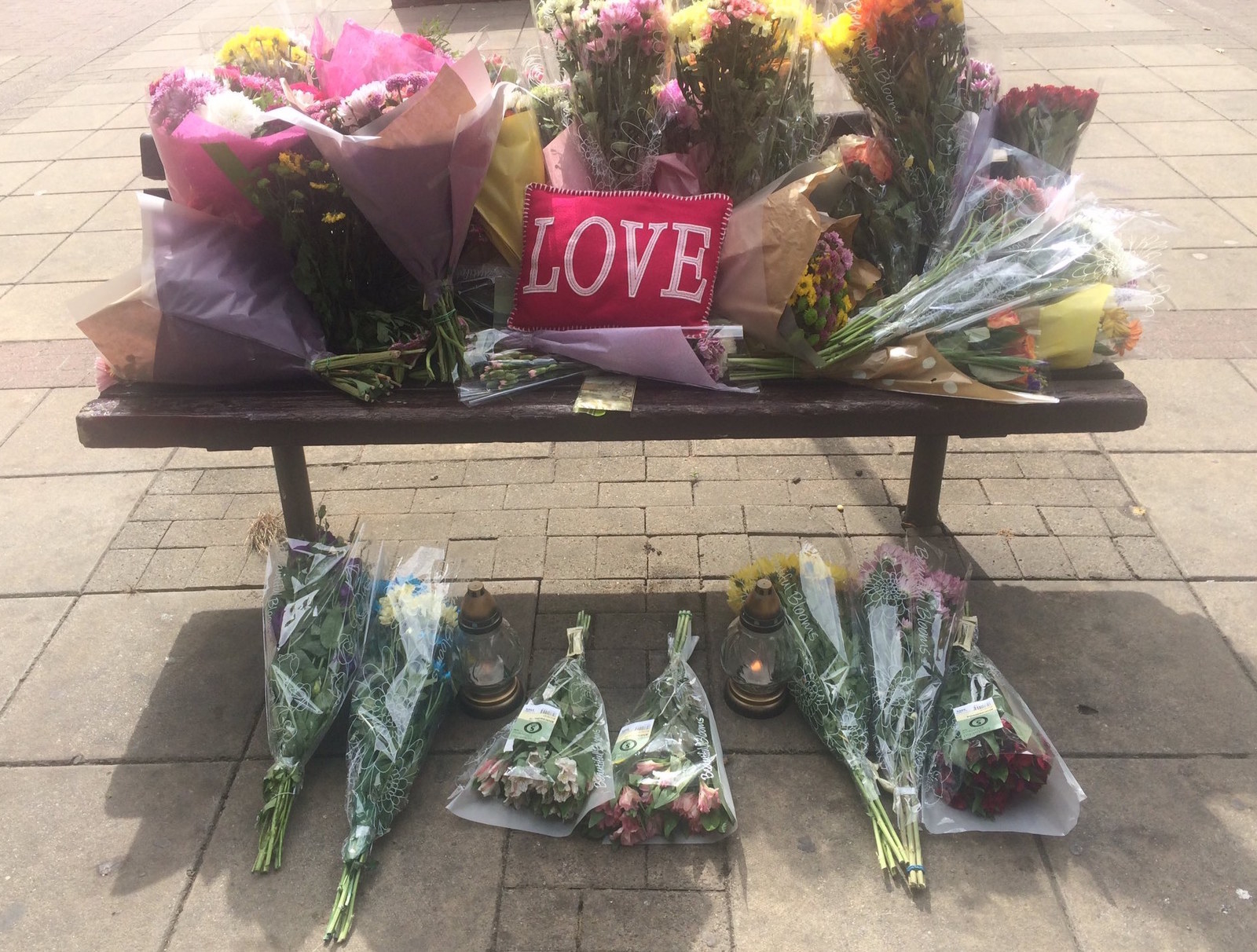 For Hind, the finger of blame for the heightened tensions should be pointed at one man: "I blame Nigel Farage, he gave the green light for hate.

"I just couldn't understand how people could believe all this – they've never met anyone who has gone through what we have. I didn't come here by plane. I came by bus. The journey took 24 hours."
Hind becomes most upset when he describes how some of his English friends reacted to Brexit. "Many text me to ask: 'When are you going home?'
"England is a country with two faces. Before, they were all, 'How are you?' But actually they don't give a shit. We're no longer friends.
"It's not a nice feeling. It's a slap in the face. We do so much every single day, sometimes jobs that nobody wants, while some of my other friends own companies and employ people – they want to achieve something,"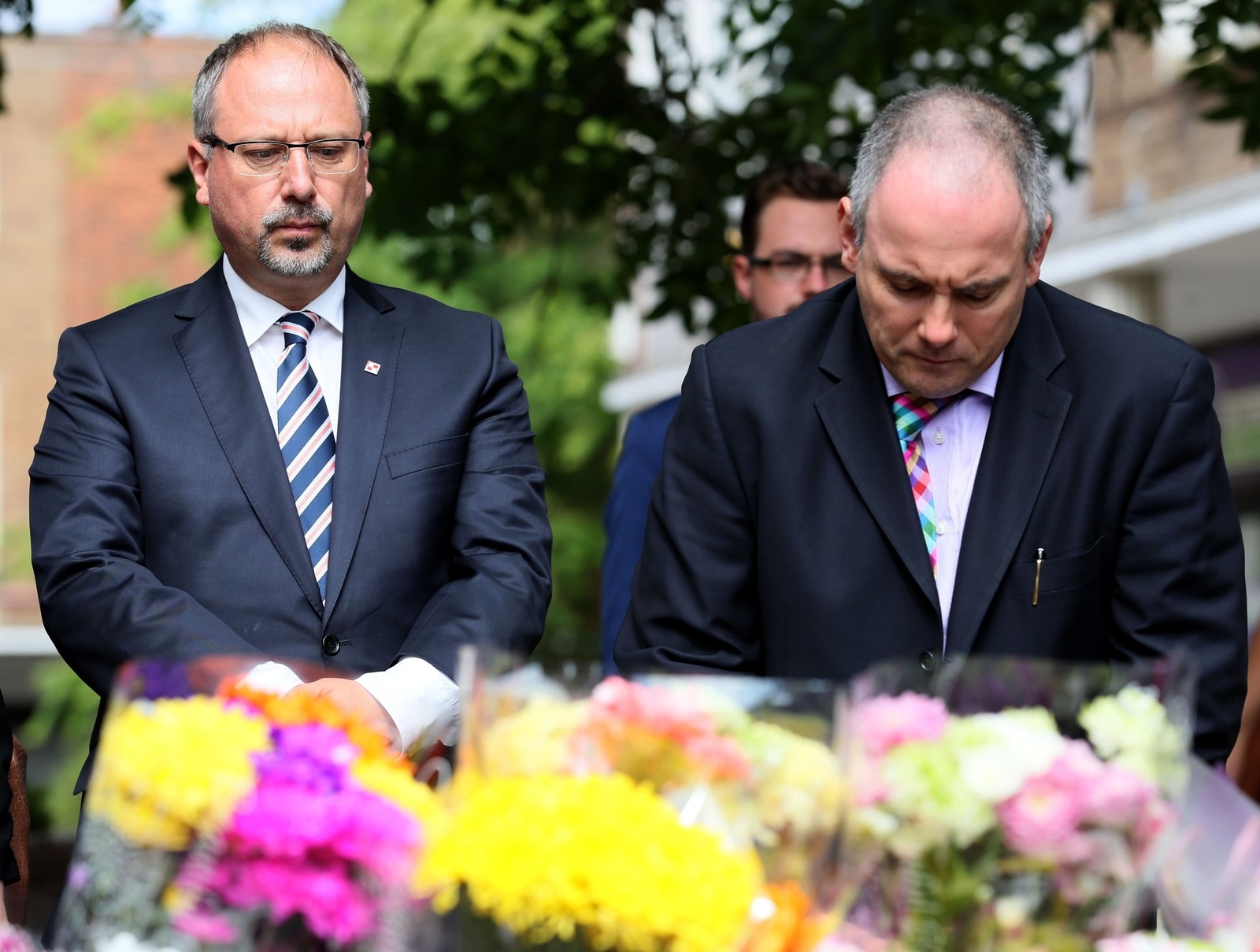 But there are happier stories too. Hind considered quitting his job in the wake of the referendum and returning to Poland, but his bosses convinced him to stay. "They value my work, and they respect me," he said.

His wife would still like to go back to Poland, but he thinks they have too much to lose. The vast majority of Poles want to stay in the UK – most migrate from small rural towns that have yet to be reached by the effects of the transition from communism to democracy and EU membership.
Krupa said: "Most Poles came here to be paid what they're worth. They couldn't find the same level of jobs back home."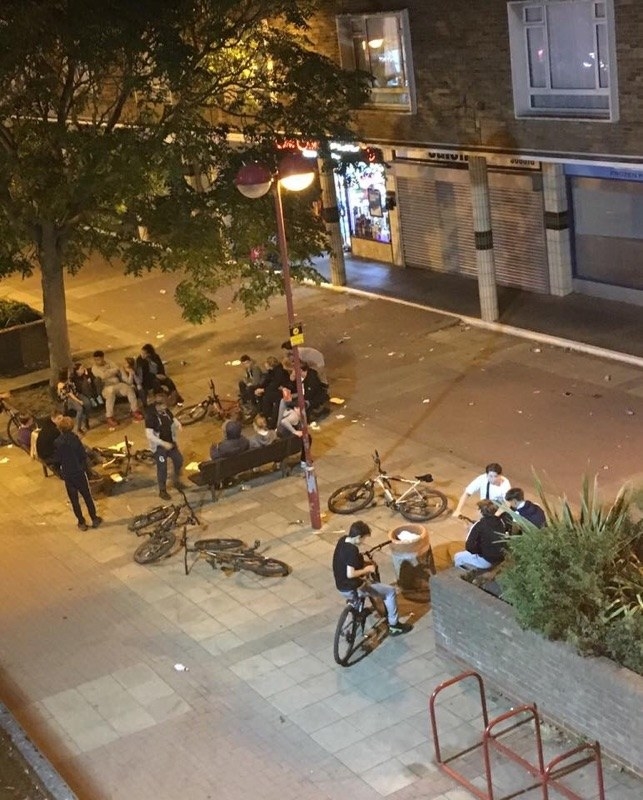 Gora, the deli owner, said the tensions in the town are not just racism. "What happened to Arek could have happened to anyone," he said.

"The problem is also the families – why are kids out at 11:30pm?"
A witness to Saturday night's events told BuzzFeed News there had been problems in the area for years.

"People here can't sleep, but there is no point calling the police – they don't show up unless something very serious happens because they're under-resourced," said Hayat Amini, who works in the shop where Jozwik and his two friends bought pizza on the Saturday evening.

Residents also fear retaliations. "The police can't do anything," Amini said. "They come and punch us, you complain to the police, they take them to the police station, and release them later.

"We don't go out at night, we just shut the door. Every night it's like that."
CORRECTION
There are 1,500 Poles in Harlow. An earlier version of this article misstated the number. The article was amended on 4 September.