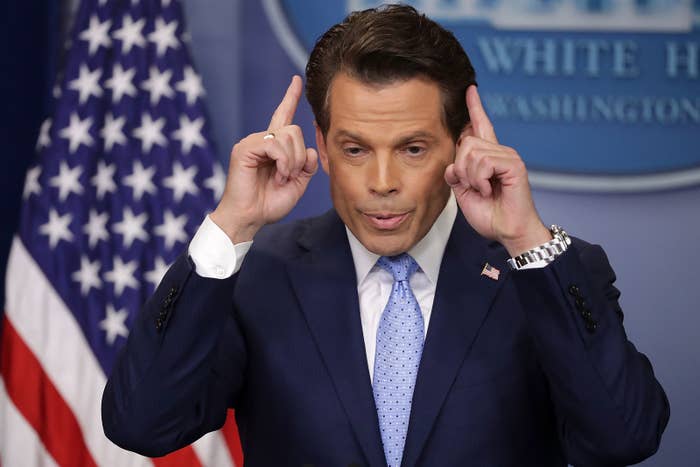 US president Donald Trump is one of Brexit's biggest cheerleaders, describing Britain's withdrawal from the European Union as "great" and "wonderful". But his latest senior White House appointment seems to see things very differently.
Anthony Scaramucci, Trump's new director of communications, tweeted repeatedly last year about his negative views on Brexit, and went as far as describing UK foreign secretary Boris Johnson, a leading Brexiteer, of risking being "on the wrong side of history".
After his appointment was announced last week, Scaramucci announced that he was deleting all his old tweets. But here are the ones laying out his strongly anti-Brexit views.
In an early string of tweets last year about the UK's impending referendum, Scaramucci said Brexit was a "bad idea".
Scaramucci also said he agreed with President Obama that EU membership "makes Britain even greater".
On 23 April 2016, Scaramucci tweeted: "Brexit goes against 71 yrs of progress, peace and prosperity".
But even before that, he'd retweeted a Financial Times op-ed attacking Johnson for backing the Leave campaign.
A few weeks before the referendum, he said Brexit could feel "good in the beginning but ends badly", and likened the rise in nationalist feeling to the start of the first world war.
Days after the referendum, Scaramucci tweeted that he thought that Remain would win if the vote were held again.
Interestingly, he was basing his understanding of British public opinion on the most highly rated comments on the Daily Mail website.
Trump's new director of communications then went on to predict that Brexit will not actually happen, and that the UK and the EU27 would renegotiate their relationship.
Scaramucci compared the vote to leave the EU to Trump's plan to build a wall along the border with Mexico. He described it as a "starting point" in a negotiation to get improved terms.
He also described the Brexit vote as "unwise", but said it was driven by trends similar to those behind Trump's popularity.
As late as August 2016, Scaramucci was sharing articles describing the UK's economy as stalling.
But just ahead of Trump's election win, Scaramucci shared an article comparing Trump's chances of an upset to Brexit.
And in January this year he said the president's win and Brexit were both examples of experts getting it wrong because the economy and stocks were "booming" in the US and the UK.