Gayle Newland, 25, of Willaston, Cheshire, has been found guilty of sexual assault, having impersonated a man in order to trick a female friend into having sex with her.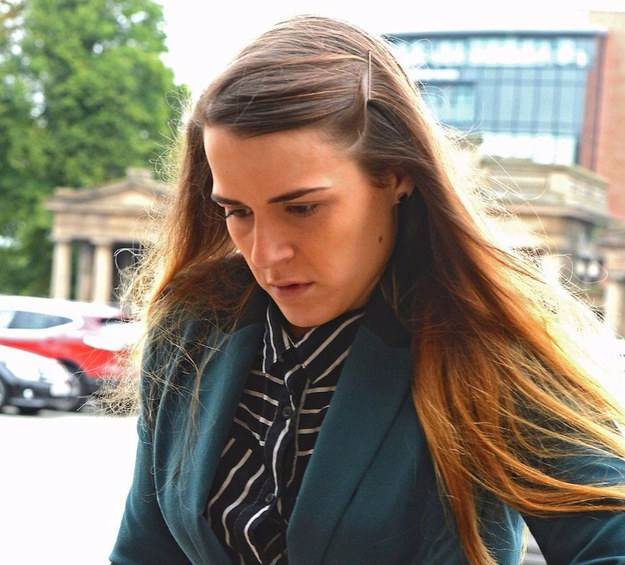 Her victim, 25, who cannot be named for legal reasons, told Chester crown court she was sexually assaulted by Newland, who was wearing a prosthetic penis.
Newland admitted creating a fake online identity called "Kye Fortune" but said the victim had known about it when they first met. However, the victim said that after she met "Kye Fortune" on Facebook "he" asked her to cover her eyes when they met so she wouldn't see scars that were the result of recovering from a brain tumour.
The Guardian reported that the victim told the court:
Every time I met up with Kye Fortune, I either had the mask on already or he would wait outside the door and I would put it on. I was so desperate to be loved. It's pathetic, so desperate for love, so desperate.
She said "Fortune" was apparently an Asian man who spent three or four months communicating with her intensely. The Guardian reported that she told the court he had a high-pitched voice that he explained away due to his ethnicity (his Facebook profile claimed he was "half-Filipino, half-Latino"), and that he said it was similar to Newland's because they were childhood friends. She said Fortune asked her to watch films with him while wearing a mask and scarf.
The victim told the court she had spent 100 hours with Newland before realising she wasn't a man, and that the pair had sex around 10 times with her wearing a blindfold – when she took it off, she realised she was having sex with a woman.
She told the court:
If I had realised, there would be no way I would have slept with Gayle again and again. If I had any inkling I was not making love with a man there is no way I would have met her again and let her do it again and again.
For her part Newland claimed the victim always knew she was pretending to be a man and that they were engaging in roleplay while struggling with their sexuality. Newland also denied the use of a blindfold.
However, she was convicted of three counts of sexual assault, although she was also cleared of two other counts of sexual assault. When she was arrested, in July 2013, police found that another woman had been in contact with Kye Fortune on Facebook using the iPhone video messaging app. Fortune would never show the woman his face.
Looks like there are no comments yet.
Be the first to comment!