Billionaire Sports Direct founder Mike Ashley is currently giving around 300 investors, press, and bankers a tour of the company's Shirebrook warehouse.
Just as the tour began, Ashley was searched by the company's security staff...whereupon this happened.
Yes, that's a big wad of £50 bills. "Yes, I've just been to the casino... No, don't please write that," Ashley joked.
The tour followed some angry scenes at the company's AGM, in which Ashley attacked members of the Unite union after it criticised an offer of permanent contracts to casual retail staff.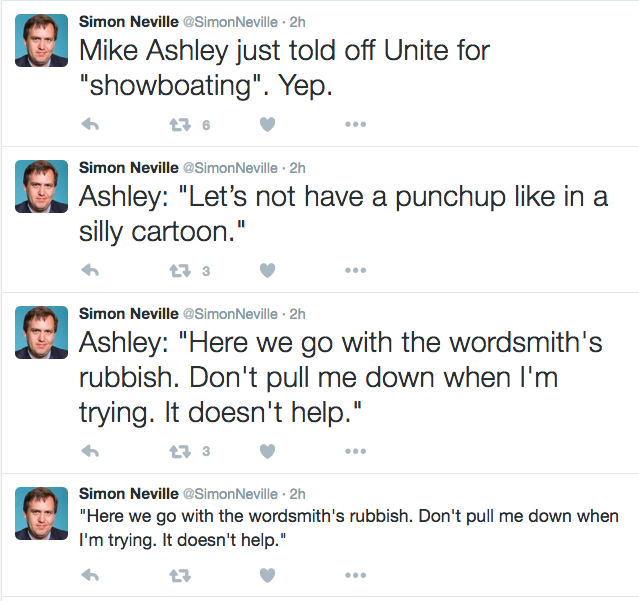 Yesterday BuzzFeed News revealed Ashley has sent a letter to Sports Direct's 20,000 staff apologising for the "shortcomings" in working practices after a report by the company's external lawyers showed that the company had not done enough to support employees.