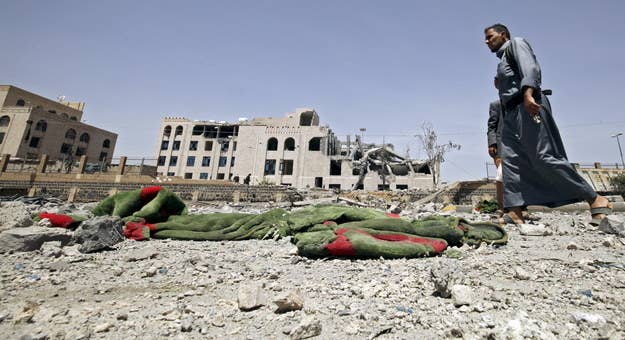 The British government has been accused of "outright distortions" and of misleading parliament on Saudi Arabia's war in Yemen after quietly releasing a series of corrections to its previous statements to MPs that international humanitarian law had not been breached.
The months-long Saudi-led bombing campaign in Yemen has provoked widespread concern over the impact on civilians, and the UK government has been accused of helping enable the airstrikes with billions of pounds of arms sales and logistical support to the kingdom.
In answers to parliamentary questions and in Westminster Hall debates, the Foreign Office on several occasions assured MPs that the Saudi-led coalition airstrikes had not breached international humanitarian law (IHL).
But on Thursday, the government issued significant corrections to a number of its previous statements. The release of the corrections on the final day of the parliamentary term before summer recess has drawn accusations that the Foreign Office was seeking to avoid proper scrutiny.
One previous answer to a parliamentary question read: "we have assessed that there has not been a breach of IHL by the coalition". But the latest release admits that it "should have stated, as in previous [parliamentary questions]... 'we have not assessed that there has been a breach of IHL by the coalition'".
A similar correction was made to a line that initially read: "Our judgement is that there is no evidence that IHL has been breached". It becomes: "...we have been unable to assess that there has been a breach of IHL".
Campaigners suggested the changes might signify a shift in UK policy on Saudi Arabia's bombing campaign in Yemen. However, a Foreign Office source told BuzzFeed News that the corrections had simply been made in order to ensure the parliamentary record was consistent.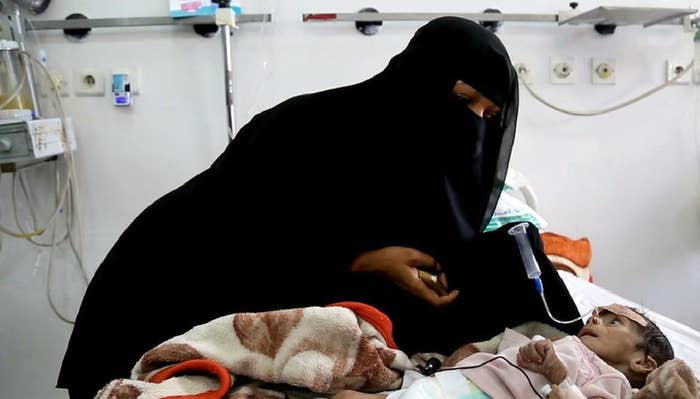 Another change sees the Foreign Office correcting its line on whether the Ministry of Defence has assessed whether Yemeni civilians are being targeted by the Saudi-led coalition – a claim that has been made by the UN. "The MOD assessment is that the Saudi-led coalition is not targeting civilians" becomes "The MOD has not assessed that the Saudi-led coalition is targeting civilians."
A line in which the Foreign Office says: "we make it clear that we are doing our own assessments" on the matter becomes: "We encourage the Saudis to conduct their own investigations," shifting responsibility for upholding IHL to the Saudi regime.
Hillary Benn, the former shadow foreign secretary, has now published a letter to Philip Hammond, the chancellor of the exchequer and former foreign secretary, regarding the changes. He said they were not "minor clarifications", and that the government was "failing to live up to its moral responsibilities".
Andrew Smith of Campaign Against Arms Trade said: "This is a stunning admission. The original statements now appear to be outright distortions, and the timing of this release feels extremely cynical. A humanitarian catastrophe has been unleashed on Yemen, and UK arms have been central to it.
"If the government wants to alleviate the suffering of Yemeni people, then the first thing it should do is end arms sales to Saudi and stop fueling the despicable regime.
"There must be a strong statement from the new foreign secretary, Boris Johnson, about how such convenient 'mistakes' were made and what he will do to ensure this never happens again."
Tom Brake, the Liberal Democrat foreign affairs spokesperson, said: "Having spent all year claiming to have made assessments on whether Saudi Arabia is breaking international humanitarian law in Yemen, we now see that no such assessment has been made, and that MPs have been misled on this issue.
"This sordid affair tarnishes Britain's standing in the world. It's time for full transparency on this issue. The government must immediately open an independent investigation on violation of humanitarian law by Saudi Arabia and their allies in Yemen, and in the meantime they must suspend all arms contracts to a country which is accused of using British weapons to target innocent and desperate civilians."
The Foreign Office declined to comment further on the corrections.