Tunisian Hotel Workers Formed A Human Shield And Tried To Hunt Down The Beach Killer
New footage shows a worker arming himself with a bottle as staff try to hunt down Seifeddine Rezgui during the massacre.
After this image of the shooter Seifeddine Rezgui appeared in the media, some were quick to criticise the locals "standing around" in the background.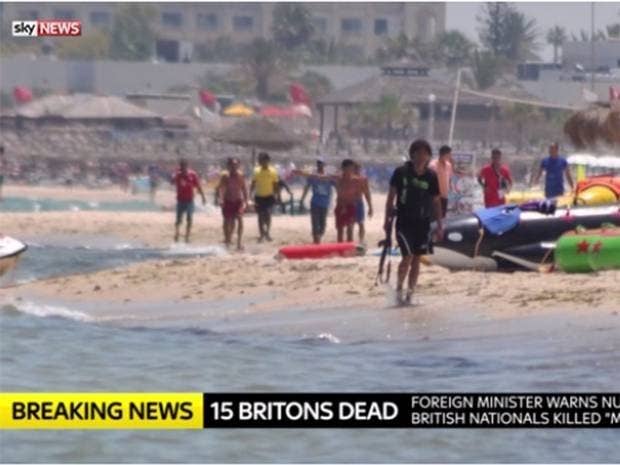 However, John Yeoman, 46, from Kettering, told MailOnline that a survivor at Manchester Airport had told him the staff formed a human shield and said, "You will have to get past us, but we're Muslim."
Yeoman had also tweeted about the staff. He has deleted his account, but another tourist, Ian Symes, tweeted at him to support his version of events.
Symes told Sky News that the hotel staff were "brilliant ... some of them were very brave."
He has also uploaded this picture of a sign drawn by hotel staff.
He told BuzzFeed News, "The young lads from the hotel and the guys in the boats from the paragliding did all that anyone could ask of them."
At one point, the broadcaster reported, a voice is heard shouting, "Come on, he hasn't got the balls for this."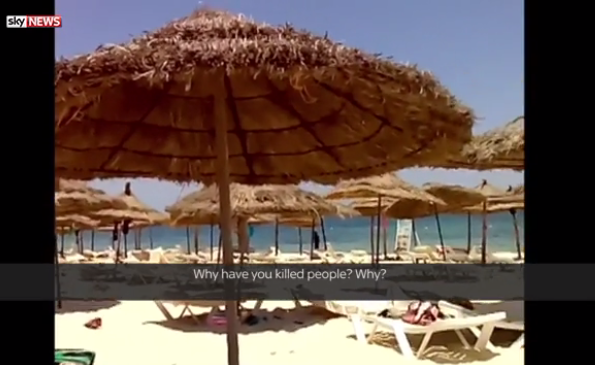 One eyewitness told Sky News that workmen on a roof had also tried to kill Rezgui by throwing cement and bricks at him.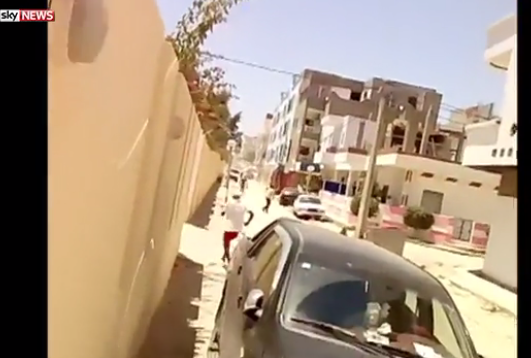 And an 18-year-old who hires out Jet Skis on El Kantaoui beach told The Telegraph how he'd distracted the killer.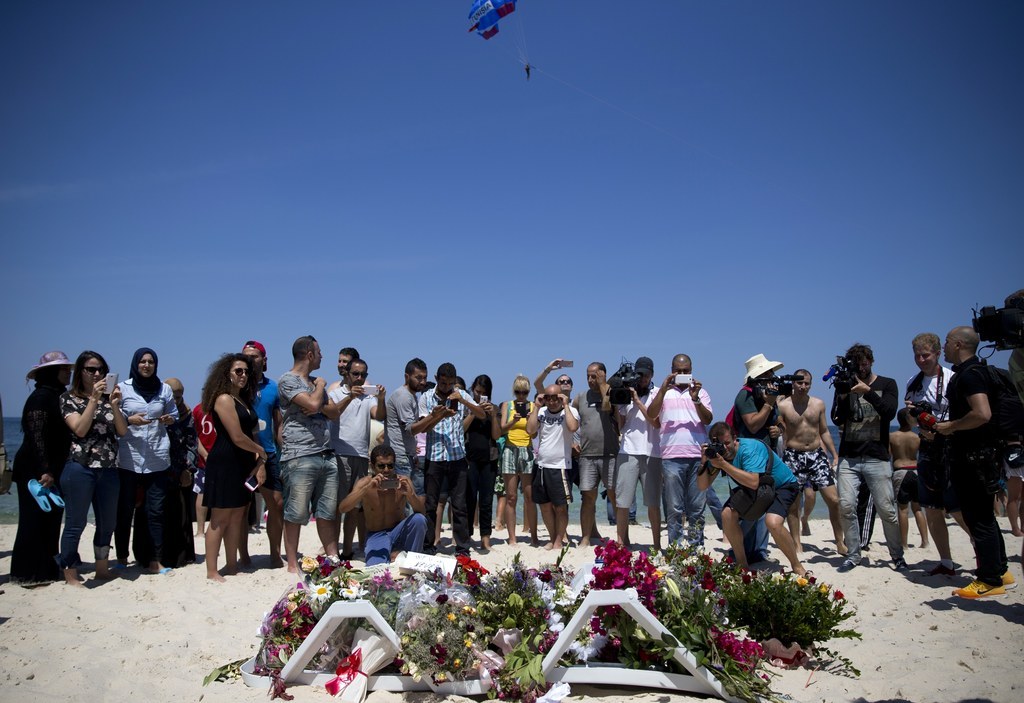 Ibrahim el Ghoul told the paper he was trying to get four of the tourists away to a boat when he was approached by the killer. He told the paper: "He raised the gun and aimed at me. He didn't see I was an Arab. I gathered the four people close to me and turned my back towards him and shouted Allahu Akbar, very loud."
Rezgui apparently then lowered his gun and carried on walking along the beach, but el Ghoul said he threw rocks and said "bad words" in Arabic at him.
He told the paper that Rezgui "just kept smiling." He replied, "I am not here to kill you. Turn around and go home."
Moments later, the killer was shot dead by police.