No, The Number On Toaster Dials Does Not Mean The Number Of Minutes You Toast For
Engineering lesson of the day.
You've probably seen this on the internet 469292 times. This month.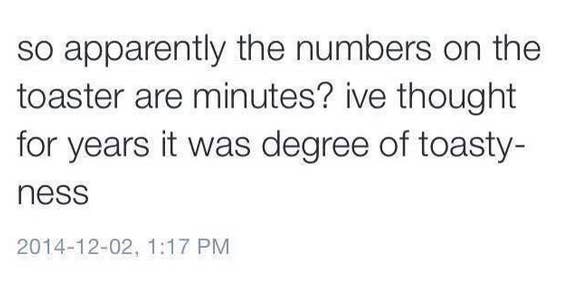 Every day, this claim gets made.
He's set all these toasters to "2".
Anyway, we have our first bits of toast popping up one minute in.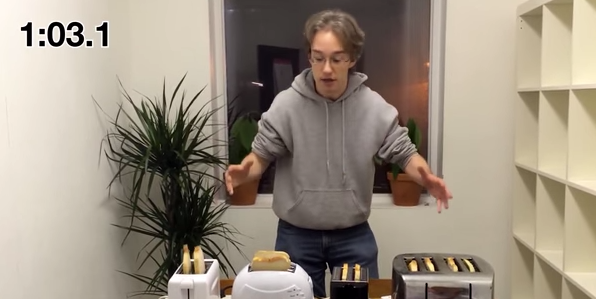 Well done Tom.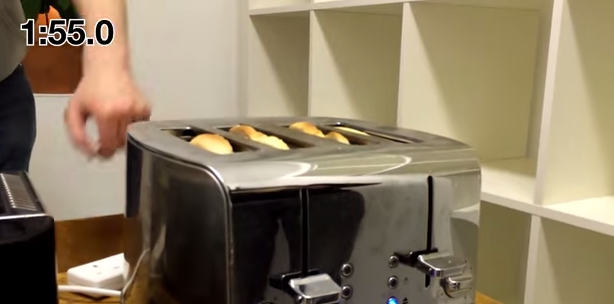 Now go forth and spread the word.