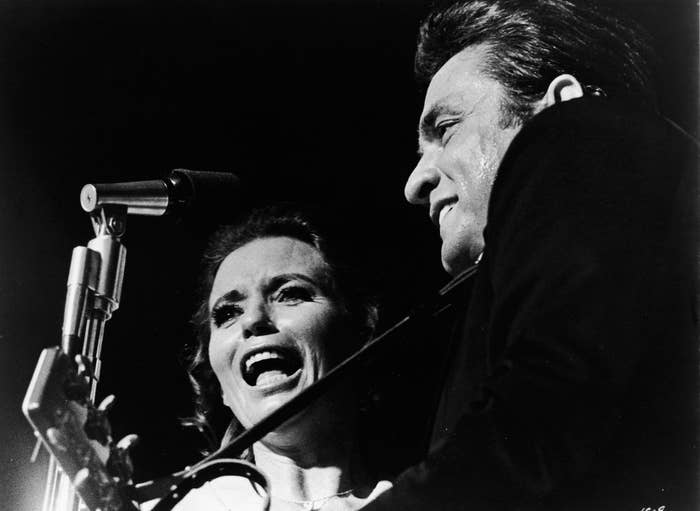 This letter was written by Johnny Cash to his wife June Carter on her 65th birthday, in 1994.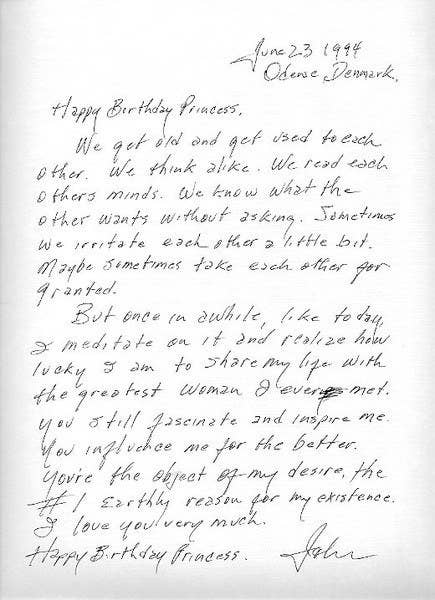 June 23 1994
Odense, Denmark.

Happy Birthday Princess,

We get old and get use to each other. We think alike. We read each others minds. We know what the other wants without asking. Sometimes we irritate each other a little bit. Maybe sometimes take each other for granted.

But once in awhile, like today, I meditate on it and realize how lucky I am to share my life with the greatest woman I ever met. You still fascinate and inspire me. You influence me for the better. You're the object of my desire, the #1 Earthly reason for my existence. I love you very much.

Happy Birthday Princess.

John
Nine years later, June Carter Cash died after suffering complications from heart surgery. Shortly before her death, she appeared in Cash's breathtakingly powerful video for his cover of Nine Inch Nails' "Hurt".
Two months after she passed away, Cash would write this note.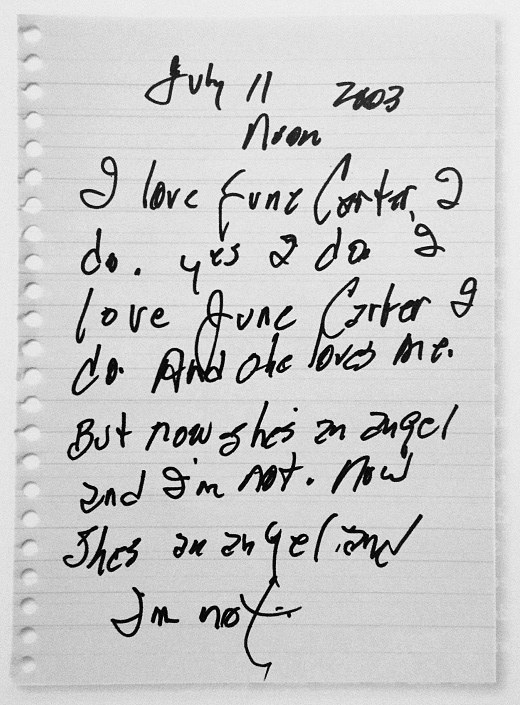 July 11 2003
Noon

I love June Carter, I do. Yes I do. I love June Carter I do. And she loves me.

But now she's an angel and I'm not. Now she's an angel and I'm not.
Just before performing "Ring of Fire", he gave a short statement:
The spirit of June Carter overshadows me tonight with the love she had for me and the love I have for her. We connect somewhere between here and heaven. She came down for a short visit, I guess, from heaven to visit with me tonight to give me courage and inspiration like she always has.
Cash's letter to June came top of a poll of 1,000 adults conducted by life insurance company Beagle Street this month to find the greatest love letter of all time.