This Man Spent 17 Years In Jail For A Crime He Didn't Commit And The Government Is Chasing Him For Legal Costs
Victor Nealon spent years in prison because he refused to say he was guilty. Now his sentence has been quashed, but the Ministry of Justice refuses to compensate him.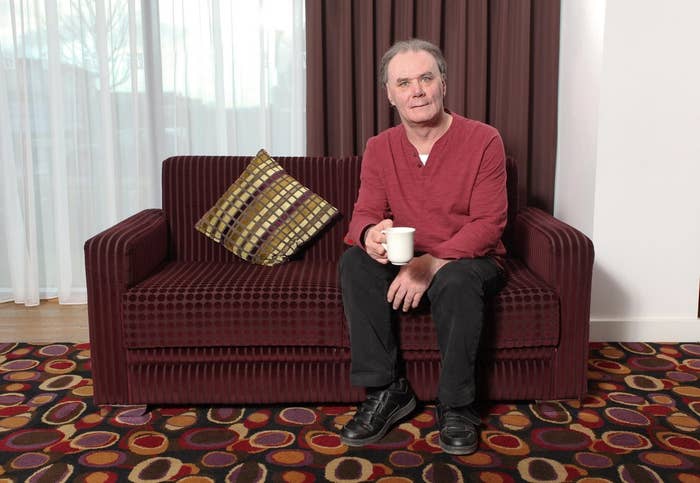 In a tiny, shabby flat on the outskirts of Birmingham, Victor Nealon is talking about the day in 1996 that West Mercia police knocked on his door. His partner let them in. "When I asked what it was about," he says, "they said they were arresting me on suspicion of a crime against a woman. I told them I had nothing to do with it." Nealon agreed to be interviewed back at the police station. Unbeknown to him, he says, the police raided his home while he was there.
At the time, Nealon, then 36, was a postman. Originally from Ireland, he'd moved to the city the year before: "I left home when I was 17, and I'd been around Europe working, and in 1995, my uncle who lived in Birmingham asked me to visit. He said he knew someone would get me work – within 24 hours he'd got me into the Royal Mail. I decided to stay because the money was good. By March 1996 I'd moved in with a woman."
The crime the police arrested him for was this: A woman had been assaulted in the centre of Redditch after she left a club. The attacker jumped on her but she resisted, and he ran off. A number of witnesses saw the man; among the testimonies were claims that he had a Scottish accent and – the witnesses were unanimous on this – a very distinctive lump on his forehead. Six weeks later, they arrested Nealon, despite him having neither attribute.
The police asked him if he'd be willing to stand in an ID parade. "I said 'I've got nothing to fear, sure.'" This is investigative journalist Bob Woffenden's description of what happened next:
"The victim's friend [present at the time of the attack] did not pick him out. The club doorman did not pick him out. Two women who served the attacker at a burger bar (one of whom provided a particularly good description) did not pick Nealon out. And the victim herself? The police didn't even ask her to attend the parade.
"However, a barmaid picked Nealon out and so did a clubgoer, sort of (he was, he said, 'unsure, though it was possibly No.3 [Nealon]').
"That was all – although afterwards one witness was beckoned over by the investigating police officer. The witness then said he'd thought all along it was No.3 but, being naturally indecisive, he hadn't said so at the time."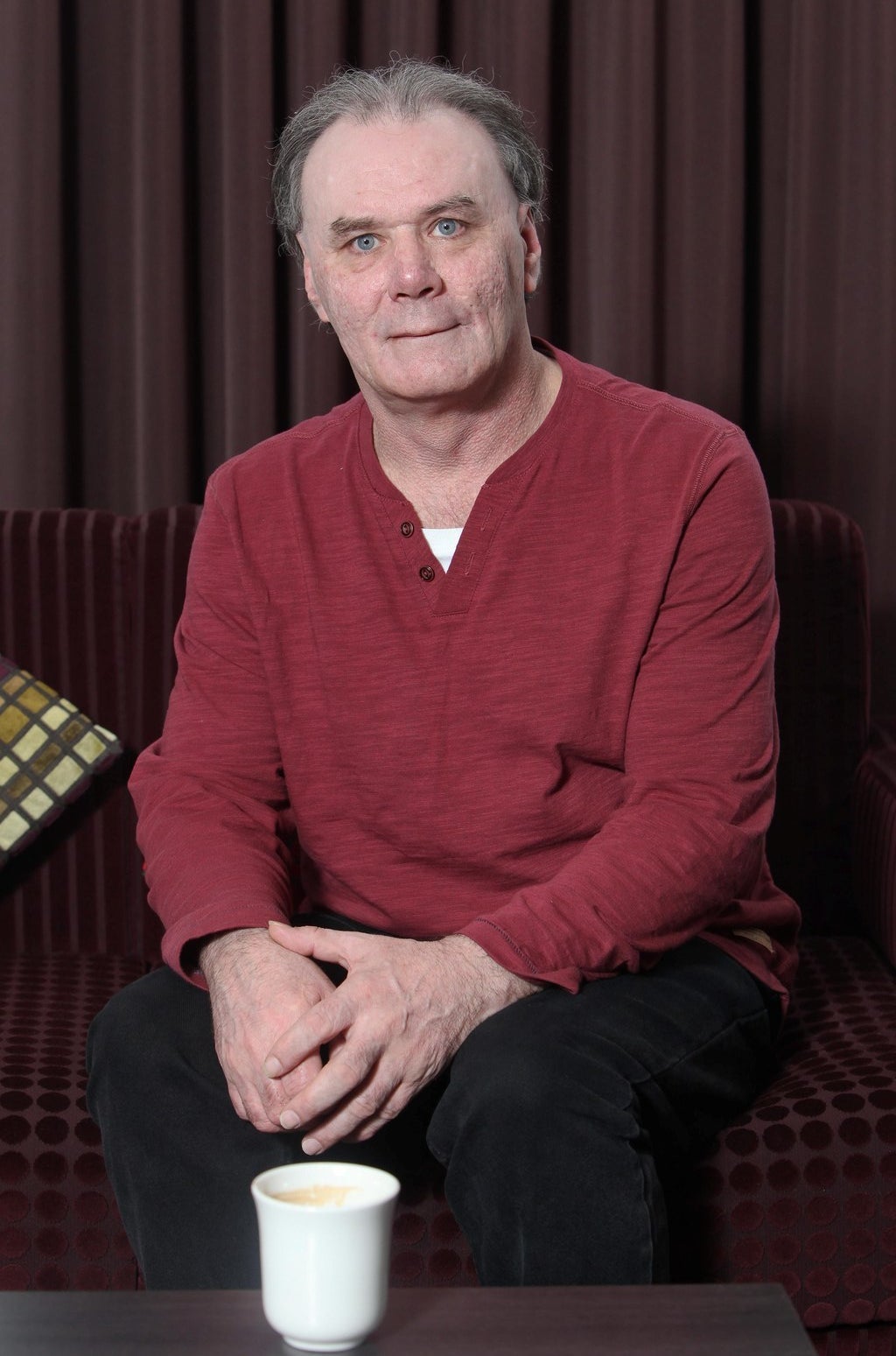 Victor Nealon (left), and the area in Redditch where the attack took place.
As a result, Nealon was charged. He says: "What I know now is that it was questionable. We have a lot of evidence to suggest the police officer knew my position in the parade and influenced witnesses."
He did have an alibi – he said he was watching videos with his partner and child. When the case came to trial, however, "that fell apart because of the question of what videos we watched were impugned by the police at court as rebuttal evidence," he says. "One of my partner's children had a diary and entered that we watched videos, but the police used evidence to say I'd given evidence [without] the correct titles.
"But I pose the question to you or anyone else to remember what videos you watched when you were asked to remember what you watched six or seven weeks previously. The point is, the alibi was credible because my partner and children all gave evidence that I'd been at home watching videos with them." On top of that, there were telephone records that suggested he was at home when the attack took place. Nealon says this was never heard in court due to the incompetence of his trial lawyers.
Then there was the question of forensic evidence. Nealon volunteered a DNA sample, and garments from the victim were apparently examined by experts. The court was told that the results at the end of this process were "inconclusive". He was sentenced to life with a minimum tariff of seven years. He spent most of it in Wakefield prison in Yorkshire: 17 years in total.
Shockingly, there's evidence to suggest no tests whatsoever had been carried out. After years of legal battles, Nealon's solicitors secured independent tests on the victim's garments. Nealon's DNA was not recovered. But the DNA of another man was found on various locations consistent with the victim and her friend's description of the attack. The police force has now reopened its investigation.
"We have a lot of evidence to show the police perjured themselves at the court – they wrongly gave false evidence in the court with regard to the state of the forensic evidence," Nealon says now. "In addition, they withheld information from the CPS [Crown Prosecution Service] about the state of the forensic position. They came to court and disclosed to the judge and jury that there had been a forensic examination on exhibits when in fact there had never been an examination. But we didn't find this out till 15 years later."
Nealon believes he was set up: "The police knew all along I had nothing to do with it and wanted a quick fix for the crime due to media pressure. The police themselves set out to arrest me with no link to the crime. There were no witnesses, no hardcore evidence to place me, and I was arrested and charged. The police are now investigating the original officers for criminal behaviour or gross misconduct. They're satisfied the evidence submitted is justified in terms of an investigation for criminal behaviour."
I ask him what the years in prison were like. "There are no easy answers to that," he says. "For me personally it's like a bad nightmare because I had to control my anger. I eventually learned how to control my anger after many years. Within that controlled environment I had to find my own identity and my own way of dealing with the wrongdoing that was done to me. I became separated emotionally from the case and viewed it as somebody else's case rather than my own. I started to study and be more analytical. I started researching various aspects of the law. … Life generally in prison was torturous from the point of view of psychologists and their view of the offence and my involvement in it."
I ask him what he means: "The parole board and the prison authorities took the view that unless I admitted guilt for the offence and did the relevant rehabilitation work within the prison, I would never be released. … One can only imagine what that might be like. Had I done the relevant rehabilitation work I could have been released within 10 years, but because I consistently denied the offence I remained in prison for 17 years and the prison would have been happy to keep me for life."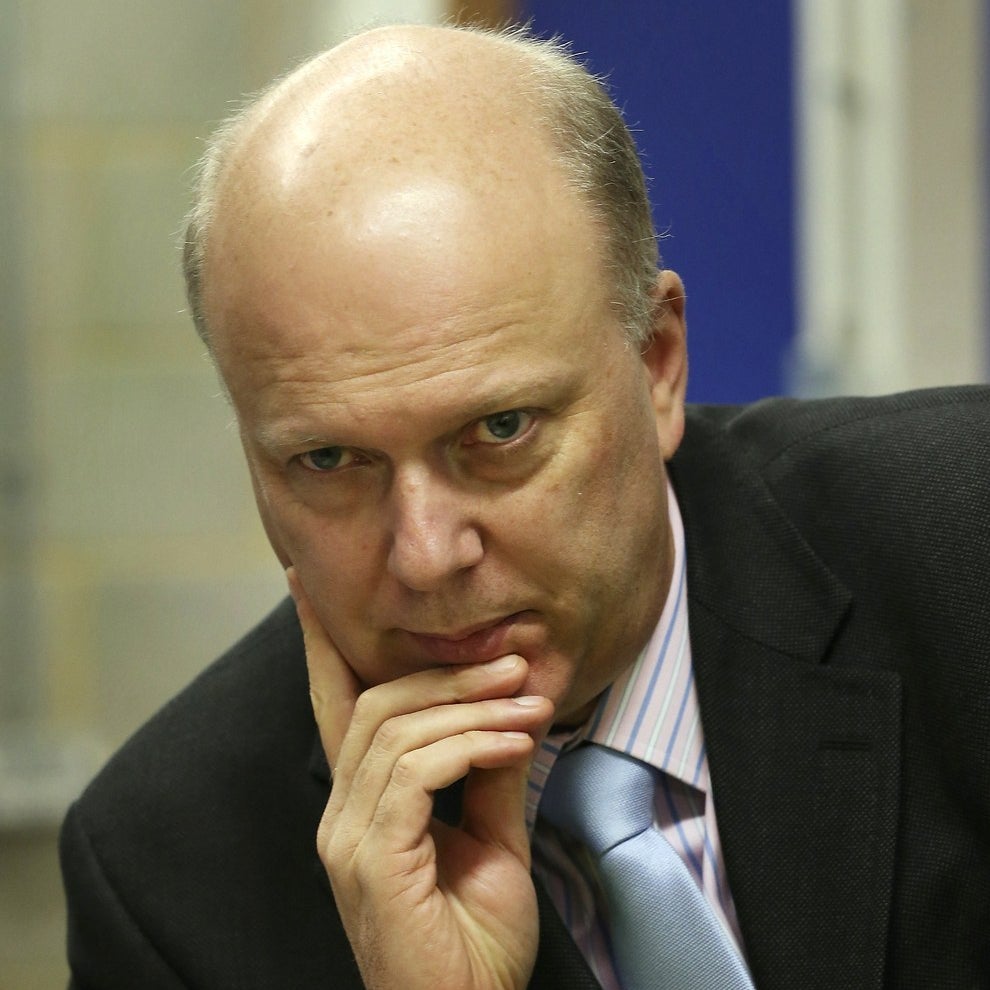 Nealon (right) is in a legal battle with Chris Grayling, the justice secretary (left).
Most of those years were spent attempting to get the verdict quashed: "My first appeal was a sham. My trial lawyers never made enquiries with regard to the forensic position, and my barrister's view was that we needed to pull apart the identification evidence but they didn't understand the ID parade was of limited nature due to its tainted nature."
It left him in a difficult position legally. The first appeal judges had said they were happy with the ID evidence, and "we thought the information by the police, that forensic evidence in the case was inconclusive, was the truth."
And so Nealon made an application to the Criminal Cases Review Commission in 1998. He believes the police lied to the CCRC: "They said investigations had been carried out – they repeated their statements to the court." When Nealon's team told the CCRC another look at the forensic evidence could lead to a reversal, "they said I was speculating and they were satisfied there were investigations done, for 12 years. At the end of 2010, when our own independent experts did an investigation, we revealed all of that was impugned. The CCRC apologised. Then they referred my case back to the court of appeal. I got there in 2013, whereupon my conviction was quashed."
Nealon wants to find out which officers gave the CCRC its evidence and take civil litigation. "We have strong evidence against the CCRC for incompetence and systemic management failings." Nealon has made a submission of evidence to the House of Commons justice committee about the CCRC and his case. He may be asked to give evidence to the committee.
There's another element about the police's behaviour that Nealon's team is questioning.
"When our forensic investigation got underway, the police then disclosed to the CCRC that the police file had gone missing. Significantly, it hadn't gone missing for 15 years prior to that, but it did as soon as the police were informed we were conducting investigations of our own. It's no surprise to find out the CCRC didn't ask how, where, and when. So this is an area we're going to impugn to parliament. Our forensic investigations began in 2010. Up until then the police didn't disclose to the CPS or defence that it had gone missing. Our accusation is that the police knew the state of affairs, hadn't done their investigations and that's why they got rid of the file."
Nealon's appeal solicitor, Mark Newby, says: "This case is as bad as it gets. My client was targeted by the police due to the fact that he had previous convictions and not due to any evidence linking him at all to the crime. The police arguably crossed the line in how they built a case against Victor Nealon, the CPS closed its eyes to the alarm bells that should have been ringing, and his original legal team were negligent in their lack of action. Even when it all went wrong, the CCRC failed repeatedly to act with the consequence that Victor Nealon spent 17 years in custody for a crime which the evidence suggest someone else was responsible for."
When Nealon was finally released in December last year, "I was given £46 and a rail ticket." He went to visit a friend he'd made in prison, Sion Jenkins, who was formally cleared in 2006 of killing his teenage foster daughter. "I got on extremely well with him, we became close friends in prison," Nealon says. "We were fighting our cases together. We remained in contact. He understood my case against the state. I needed to turn to somebody that knew me. He was the man." But when he got to there, Jenkins wasn't in. "I had one friend, who said I couldn't stay because he had elderly in-laws. I was homeless. I used the £46 for bed and breakfast; the next morning BBC journalists gave me accommodation in a cheap hotel if I agreed to be interviewed. I gave two or three interviews. I was sheltered for a week, then ... the MP John Hemming was of assistance."
Nealon looks around the room. He says: "I've been here eight months. I'm now under pressure to vacate. I have to go. I have an application with the city council. They're investigating my medical condition and financial position. They're trying to do something. I have to pay my landlord £60 out of my own Employment Support Allowance. The council don't pay that – they give me a relatively high allowance, but I have bills and am living below the poverty line."
Now he's trying to win compensation from the Ministry of Justice (MoJ), but the government department is fighting it:
"The MoJ – we made an application for compensation and were rejected, not once but twice. Significantly, the MoJ is seeking to go behind the Court of Appeal's reasoning, to pull it apart and use the Crown's argument that the DNA might be [there because of] innocent transfer."
As Nealon points out, this reasoning has already been rejected in the Court of Appeal: "The prosecutor tried to throw mud hoping it would stick somewhere, and the Court of Appeal rejected it. Quite aside from that nonsense, one would think if I'm not legally able to prove my innocence I should be in prison." He says the MoJ went to the CPS, asking why it hadn't sought a retrial, but that it won't now disclose what the CPS said, which he claims is a breach of procedure.
It may be hard to believe, but Chris Grayling, the justice secretary, is actually now attempting to pursue him for £2,500 in legal costs stemming from his compensation claim. "This is a political decision," Nealon says. "He'll get a backlash from MPs over it, and not only that, it opens the floodgates for others to come behind me...It's morally wrong and it's unlawful."
Commenting on the issue and the ongoing challenges, Nealon's lawyer says: "It is a matter of grave injustice that the secretary of state is seeking to avoid compensating a man like Victor Nealon based on a technical argument as to whether he can prove he did not commit the offence. The actions of the government clearly breach Victor Nealon's right to be presumed innocent and we are determined to fight this case on his behalf as far as is necessary."
Nealon is keen for more public attention to be paid to his case: "Not one person has put their hand in their pocket. I have nothing for my experiences. I'm concerned because I've lost a lot out of my life – physical time and realistic opportunities for good work in the future. I'm older, and employers will want younger men. It's my future I'm thinking about.
"I'm being denied access to justice by the Ministry of Justice. ... All [the] aspects – when you consider them in context, and as a whole – indicate that I am innocent. I deserve to be compensated ... not only for the loss of earnings, but the mental trauma that [this] has caused me, and continues to cause me, because here I am, ... 18 years later, and I still have no satisfaction.
"I deserve compensation for what's happened. I have a lot of evidence to justify that. I'm not being demanding, but I think I should be compensated and the government has a responsibility to do that. We all know politicians are living relatively well. The secretary of state is being totally immoral … and won't do the right thing. They just don't consider me to be a victim."
In response to these claims, a spokesman for the CCRC told BuzzFeed News: "It is not our contention that [the] police lied to the commission about forensic evidence in this case. We have accepted that some of our understanding of the forensic issues during earlier reviews was mistaken and/or incomplete, and for that we have apologised to Mr Nealon in person and in writing." Regarding the missing file, the spokesman said: "We obtained a partial file from West Mercia Police who told us that the full file had been lost. We made further inquiries with a senior officer, who gave an assurance that a thorough search had been undertaken but that the full file could not located."
A spokesman for the MoJ said: "We do not comment on individuals. There is no automatic entitlement to compensation – applications are considered on a case-by-case basis."
A spokesman for West Mercia police confirmed to BuzzFeed News that a complaint had been received from Nealon, and said: "This was initially referred to the IPCC, who determined that Warwickshire police and West Mercia Police Professional Standards Dept should carry out an independent investigation. This investigation is ongoing, and it would be inappropriate to comment further at this time."
He went on to add: "West Mercia police has confirmed that it is reinvestigating the attempted rape of a woman in Redditch in 1996 following the acquittal of a man who had served 17 years for the crime. … A review of the case was immediately launched by West Mercia police following Mr Nealon's release."
West Mercia police also referred BuzzFeed News to a statement earlier this year from detective superintendent Adrian McGee, who said: "The case review which we have carried out has highlighted some areas where reinvestigation is necessary. This includes the forensic results relating to the victim's clothing which were detailed during the appeal hearing. Given the historic nature of this matter further investigation may take a considerable amount of time. We are continuing to liaise over this with Mr Nealon's representatives, the victim and other relevant parties."