Good evening. When last we left you, British politics was in crisis.
There was anger over promises that had apparently been broken.
And carnage in our two main political parties.
Oh, and the economy appeared to be screwed.
Well, today...
...things got worse. The resignations continued, and Jeremy Corbyn had to dig up some new shadow ministers.
He promised us surprises...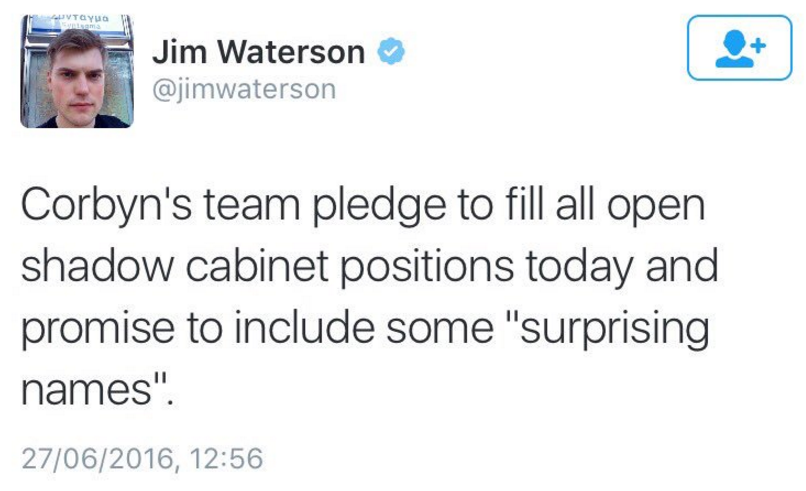 ...and people took the piss.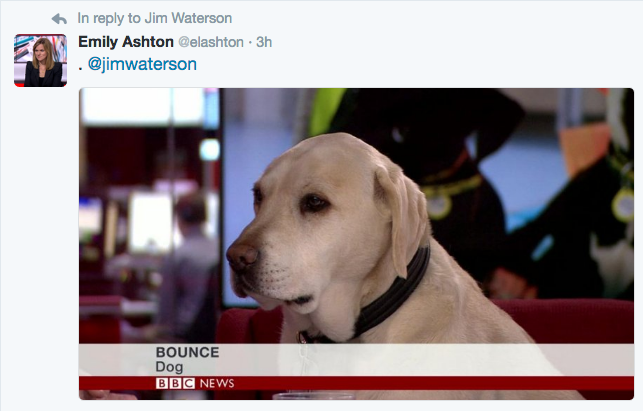 However, by midday there was some GOOD NEWS (for players of resignation bingo).
This also happened, and it's literally impossible to make a joke about it, but it genuinely happened.
No wonder journalists were getting confused.
Like, really confused.
Fortunately, the government announced it had a Brexit plan! It involved a SPECIAL UNIT, and it was bound to be a roaring success.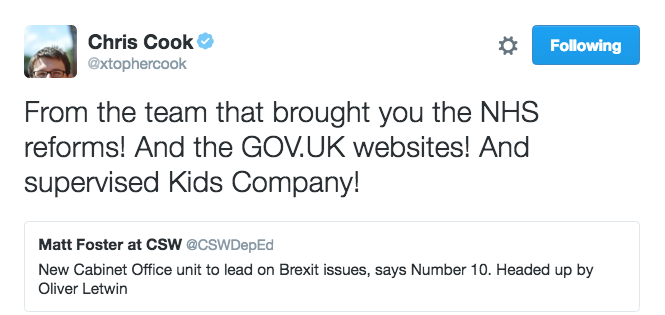 Even if it was led by the MP who once put a load of constituents' letters in a park bin.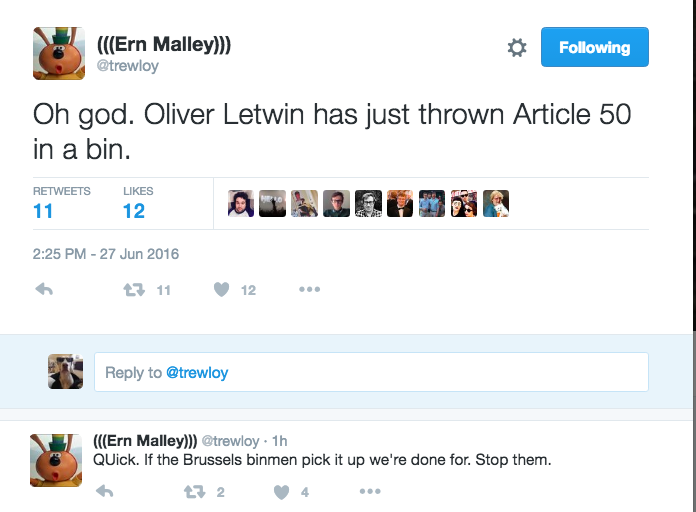 By this point, the resignations were actually getting boring.
To the point where journalists were even offering advice.
At the end of the day, we had a debate in the House of Commons, which really cleared things up.
And tonight, Labour will be meeting!
Welcome to Britain. Where even the wildlife is getting pissed off.