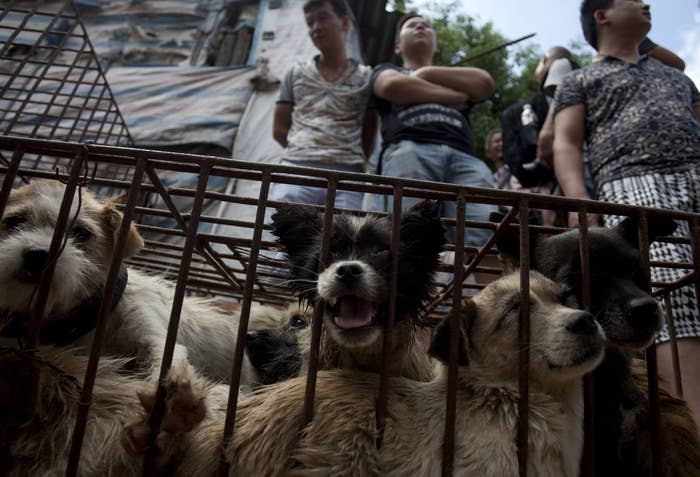 One woman who wants the festival to stop is 65-year-old teacher Yang Xiaoyun.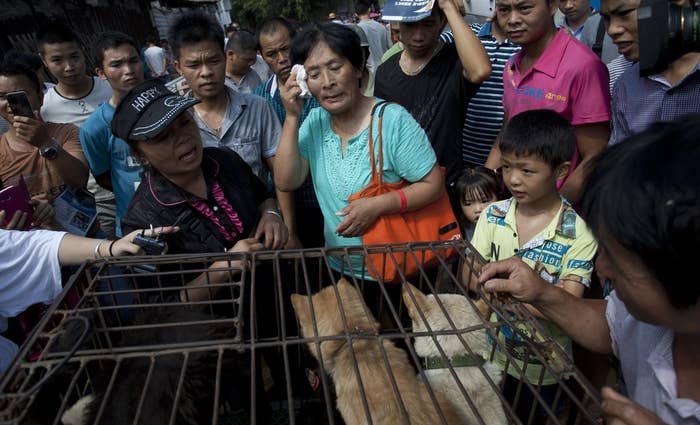 Last year, she saved ¥150,000 (=$25,000) for about 360 dogs and dozens of cats. After that she became famous in Yulin for her generosity – as a result she was contacted by multiple dog sellers before the festival.
She has been a volunteer dog carer for about 20 years, and since she began to save the animals, has saved over 3,500 dogs, according to Tencent News. The agency reported she started to do this after her husband died in 1995, and in 2006 sold two of her houses in order to raise the dogs. However, the ¥2 million (=$330,000) she received was spent on taking care of her animals.
As a result she now relies on donations: This year she's paid over $1,000 to save 70 dogs and 30 cats from being eaten.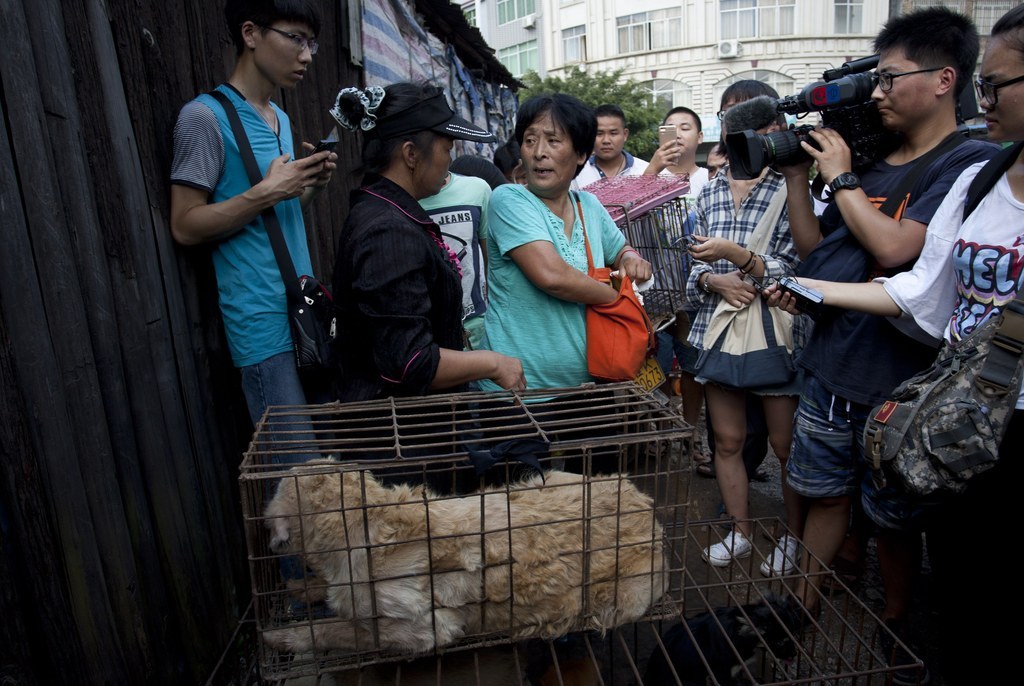 Last year she rehoused the animals at the home, nearly 124 miles away in Tianjin, but now intends to set up a home in Yulin.
She told The Mirror: "It's their custom to eat dog meat and I don't want to change anything, I just hope that I can enlighten them by what I'm doing."
It's believed to ward off the heat of summer months, according to the BBC.
However, the non-governmental organisation China Dialogue claims that it's not such an ancient tradition, and that this is often used as an excuse by those who want to eat the meat.
According to China's state-run agency Xinuanet: "It has been a long time since dog meat is used in cuisine in some domestic regions, such as Guangxi Province [where Yulin is], Hunan, Guangdong, and Zhejiang; there are also groups of people eating dog meat from South Korea, Vietnam as well as some European countries."