Sammy Roocroft, who teaches years 5 and 6 at Markland Hill primary school in Heaton, got her class to take this picture on Monday last week.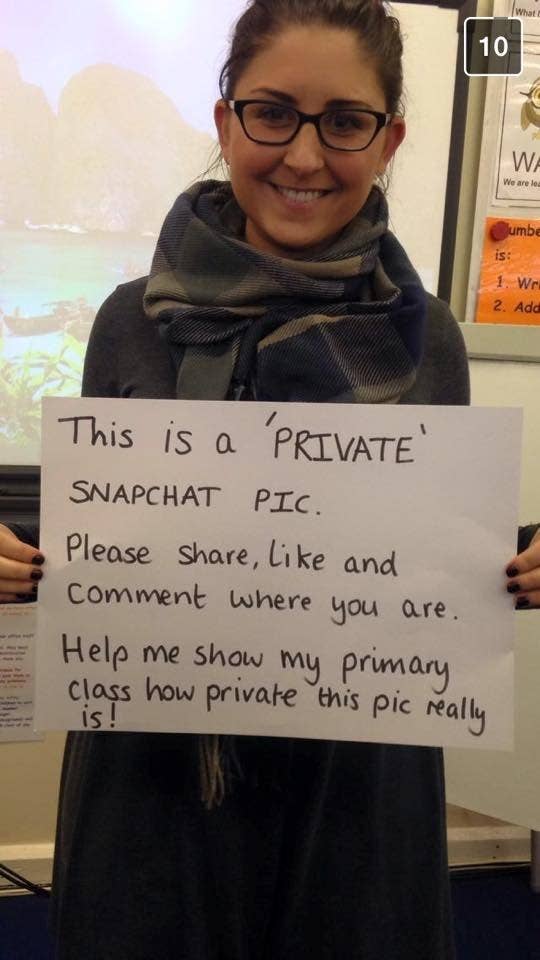 Now then, here are some numbers.

And here are some replies to her post.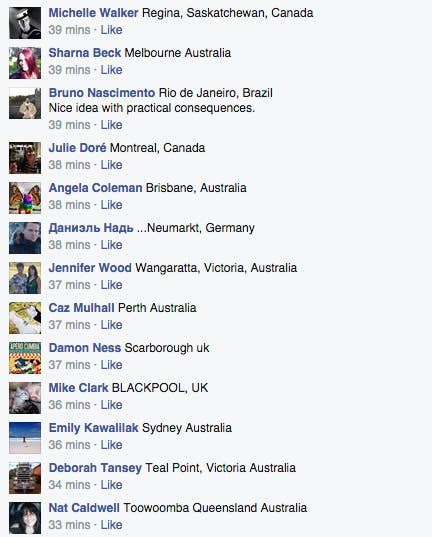 In fact scrolling through the comments is kind of a crazy experience.
And the story gets even crazier.
As if the internet wanted to take proving her point to the next level, Roocroft told BuzzFeed News that she's now being trolled. She said:
I've had my pictures manipulated so they look obscene, others where they've changed the writing so I'm swearing, messages from people saying I'm a paedophile... I just ignore them.
She also told us how the experiment came about:
It's internet safety week for primary schools soon. I was curious to find out what the kids used the internet for – they used things like Snapchat and Instagram. We'd had an incident where a child had screen-shot a Snapchat from another – they hadn't done anything nasty, but it still upset them. We watched some videos online from the BBC about internet safety, but then we did this. I had friends around the world so I sent it to them, and I was expecting a couple of hundred shares. I wasn't expecting anything like this.
That's quite the lesson she's taught them.