In the centre of this picture is Musarrat Misbah, the founder of the Depilex Smile Again Foundation.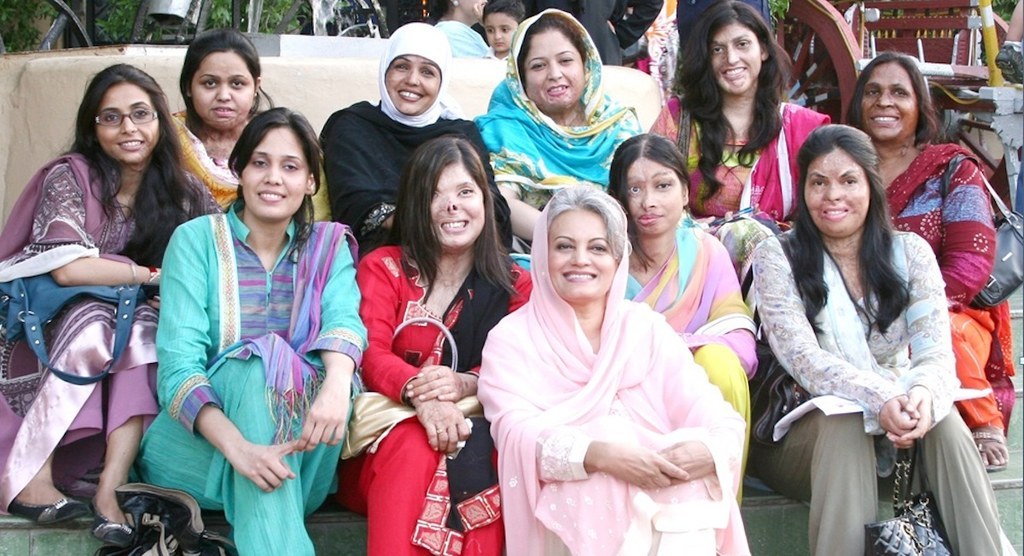 She told Barcroft Media:
As I was about to leave my office, a young girl walked in and she was wearing a veil and she asked me to help her and I thought maybe she's one of those girls who's asking for financial help and support. I asked her to come the next day as I was going home and then she removed her veil and that was the day which changed my life.
She added: "The girl in front of me was a woman without a face. She had lost her eyes, she had lost her nose, her neck was contracted to her chest."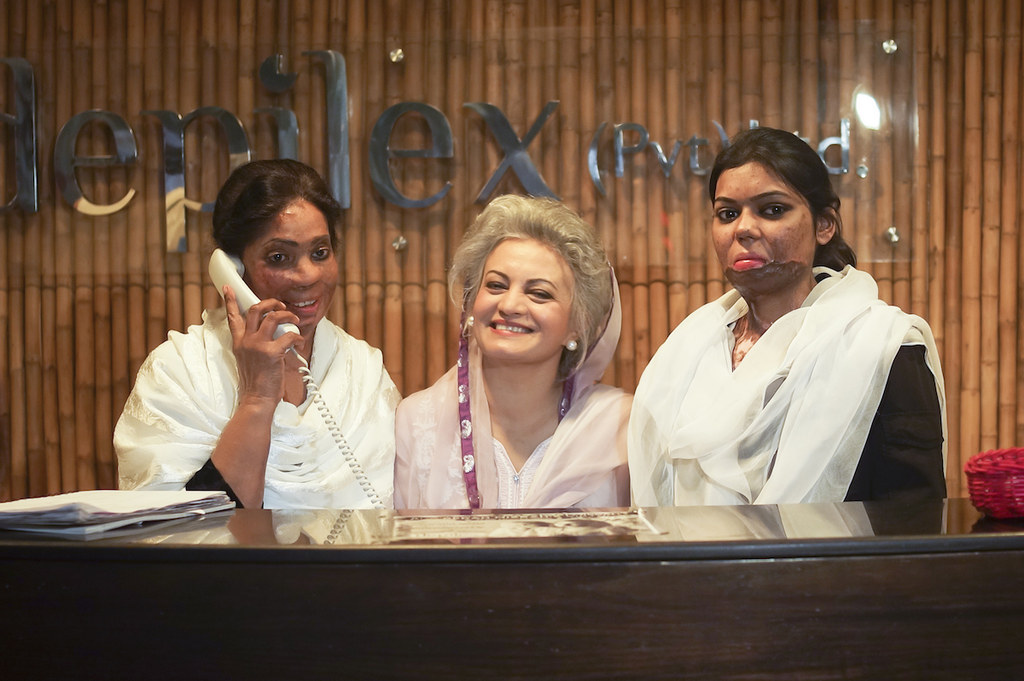 Her foundation works with acid attack survivors. It provides them with medical and psychological care, and helps them again to reintegrate into society.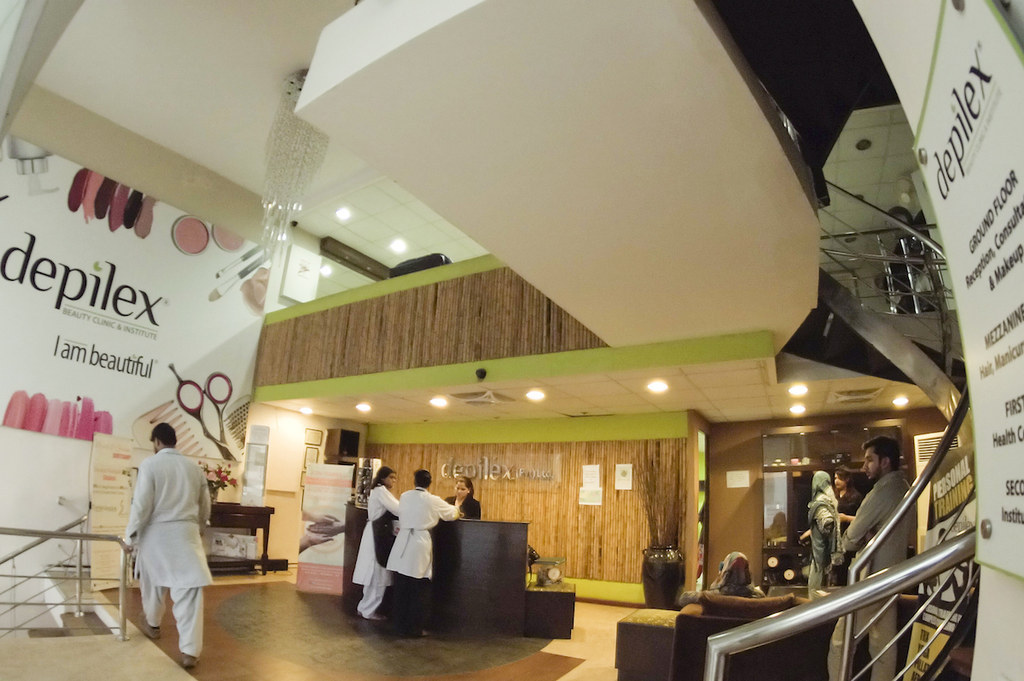 She has helped around 600 women in the last decade.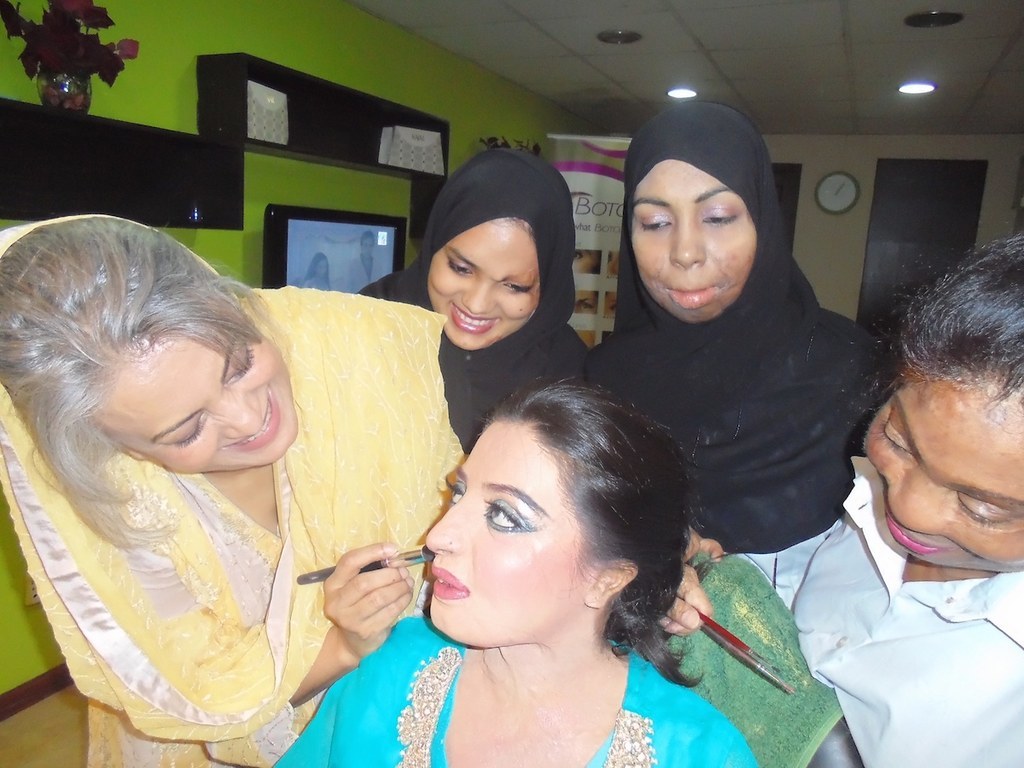 Misbah told Barcroft:
On average they need to go through 25 surgeries to make them look better and then I also realised that giving them surgeries is not helping their misery, is not helping their pain because they are left to rot in their houses like vegetables.
Aneesha Zoya and Bushra Shafi, both acid attack survivors, work in the salon.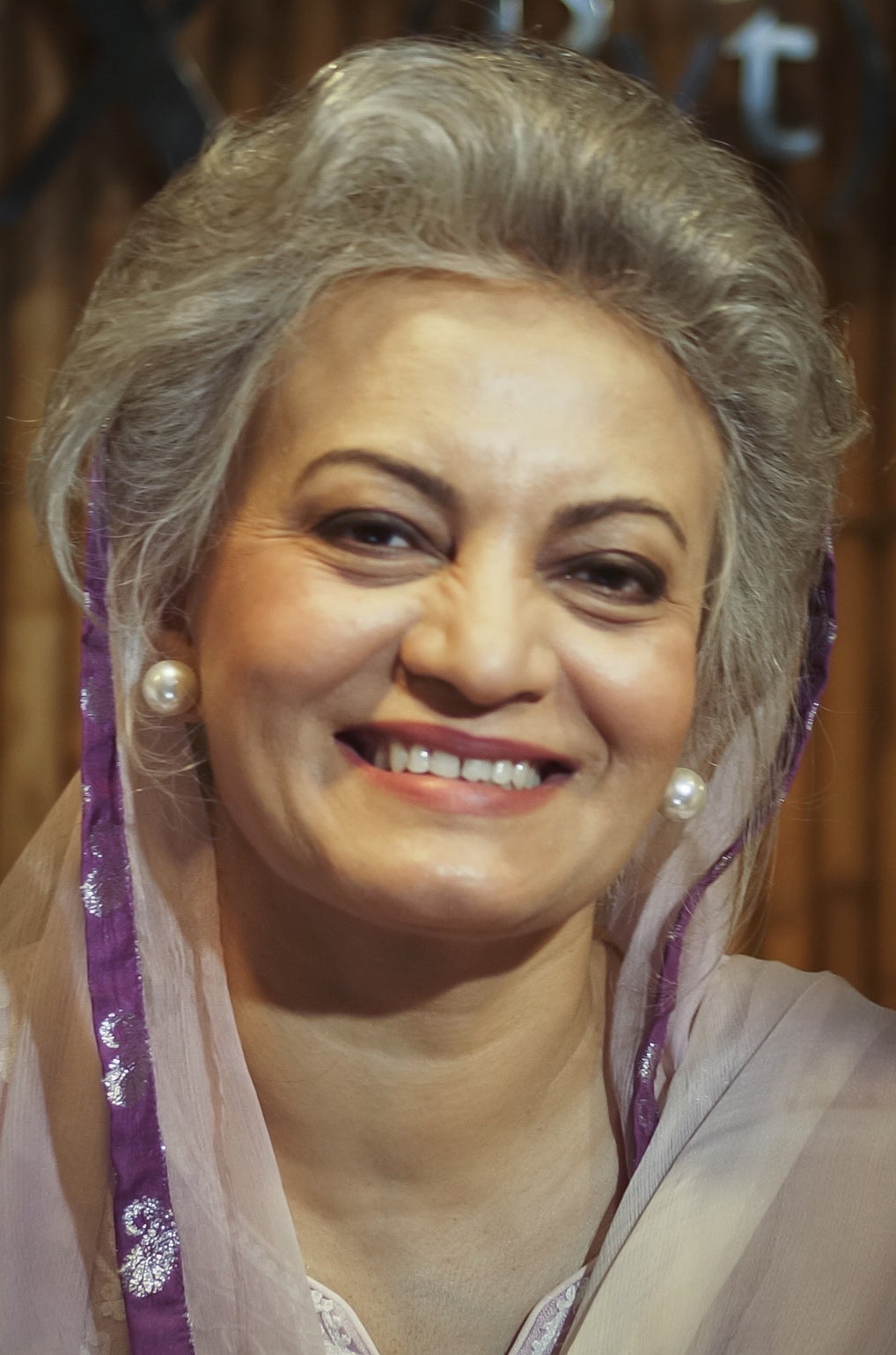 Anisha told Barcroft Media: "After this tragedy of getting burnt, I had a feeling that I am not the same person anymore. I stopped venturing out of my house."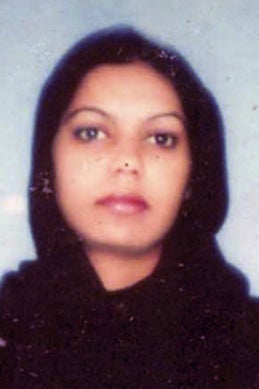 Anisha Zoya, an acid attack victim who works at the salon, poses for a photograph on November 26, 2014, in Lahore, Pakistan. (left, before the attack).
Bushra added: "After coming here, Mussarat Misbah helped me a lot. First she made me undergo surgeries for my face and then I did a course to become a beautician."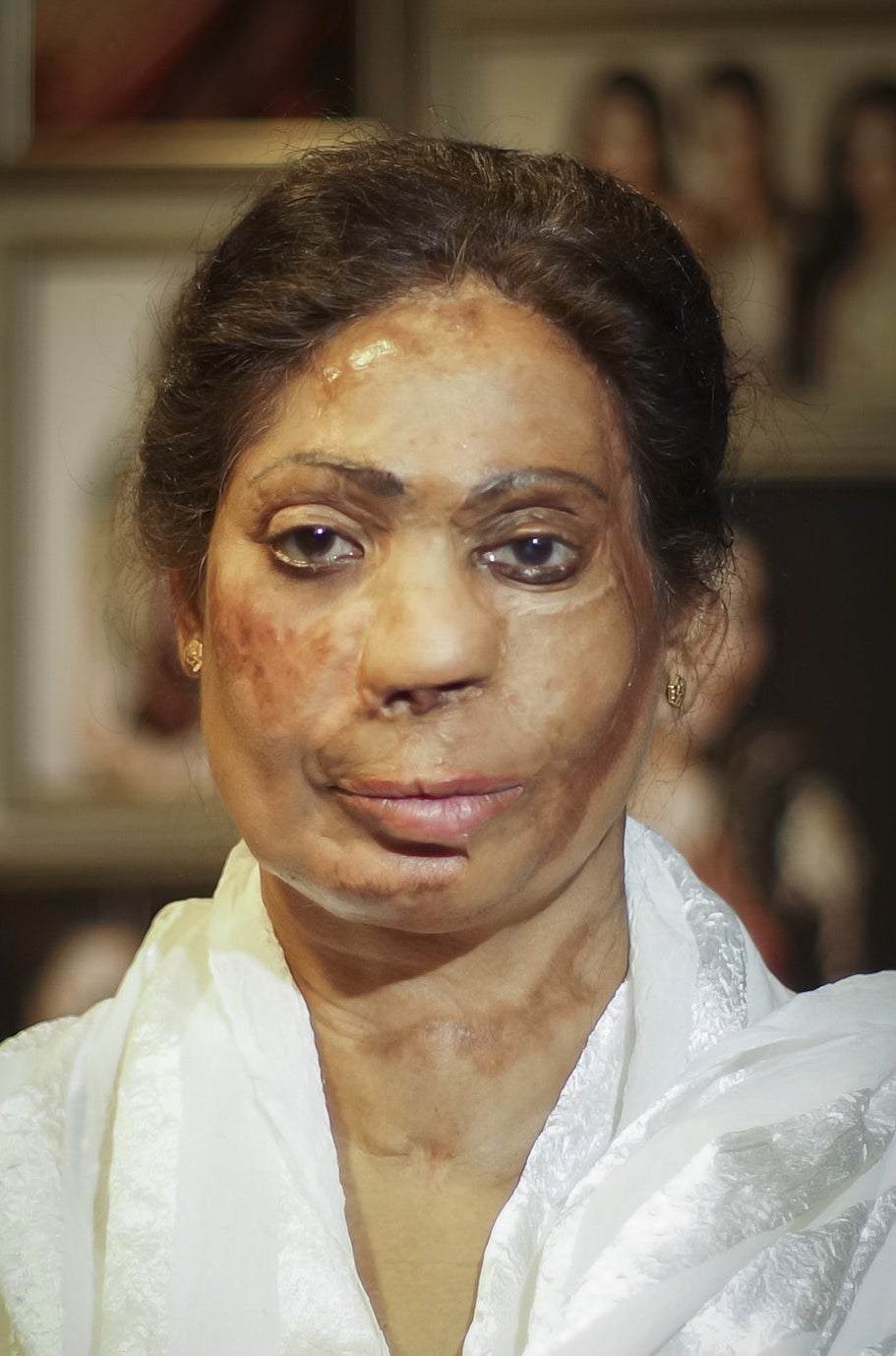 Bushra Shafi, an acid attack victim poses for a picture at the salon on November 26, 2014, in Lahore, Pakistan (right, seen on her wedding day before the attack).
"It boosted my self-confidence so that I could lead my life in a better way."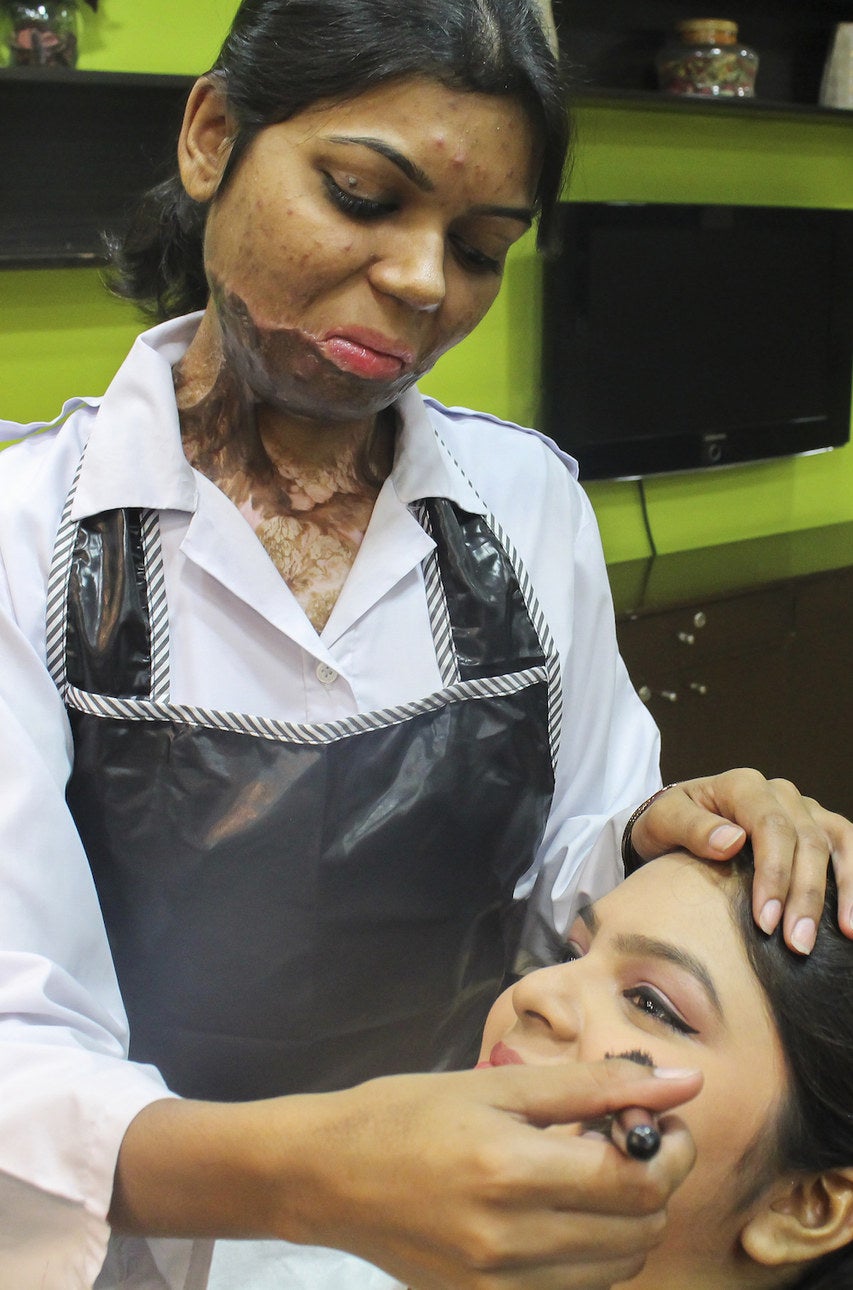 "After coming here, my life changed completely. She taught me confidence."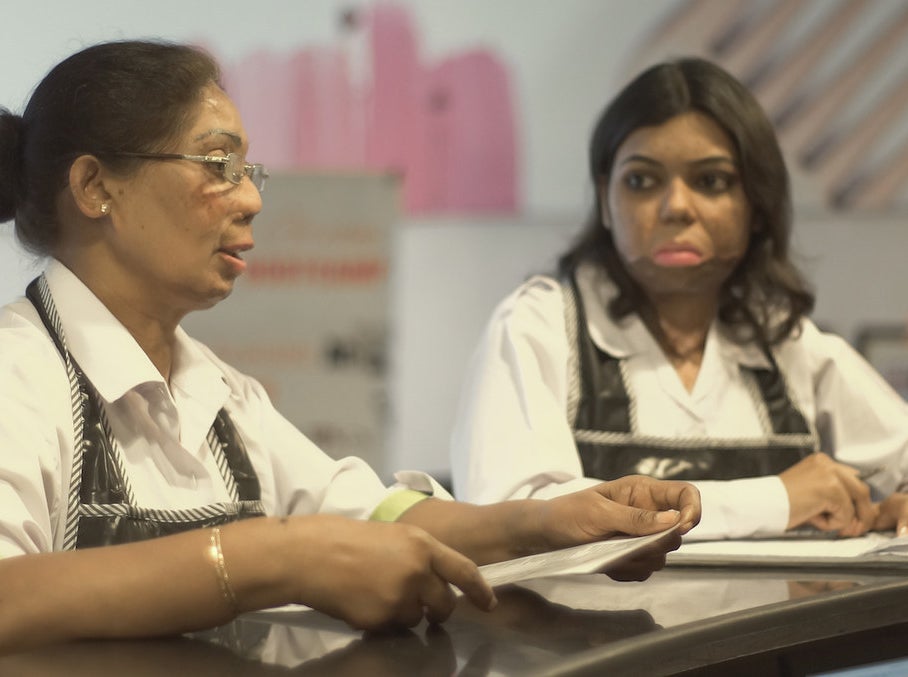 "She taught me how to face the world. She made me believe that I have the ability to cope with anything and anyone."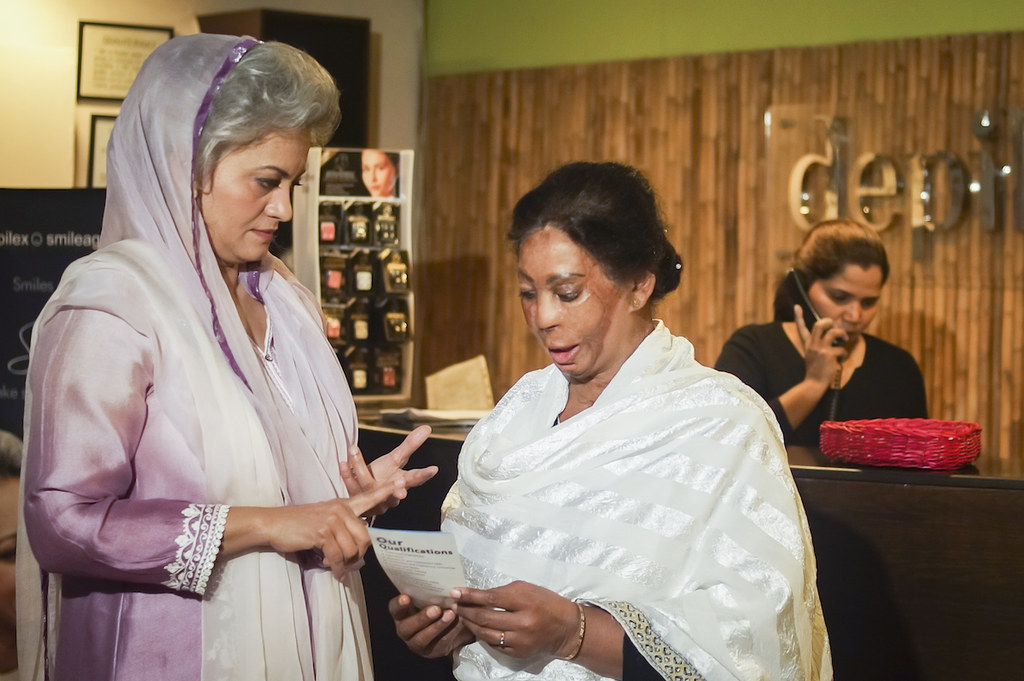 Misbah told Barcroft Media: "Making laws will never curb a crime, it will never stop a crime, it's only the implementation which is important and how do we do that?"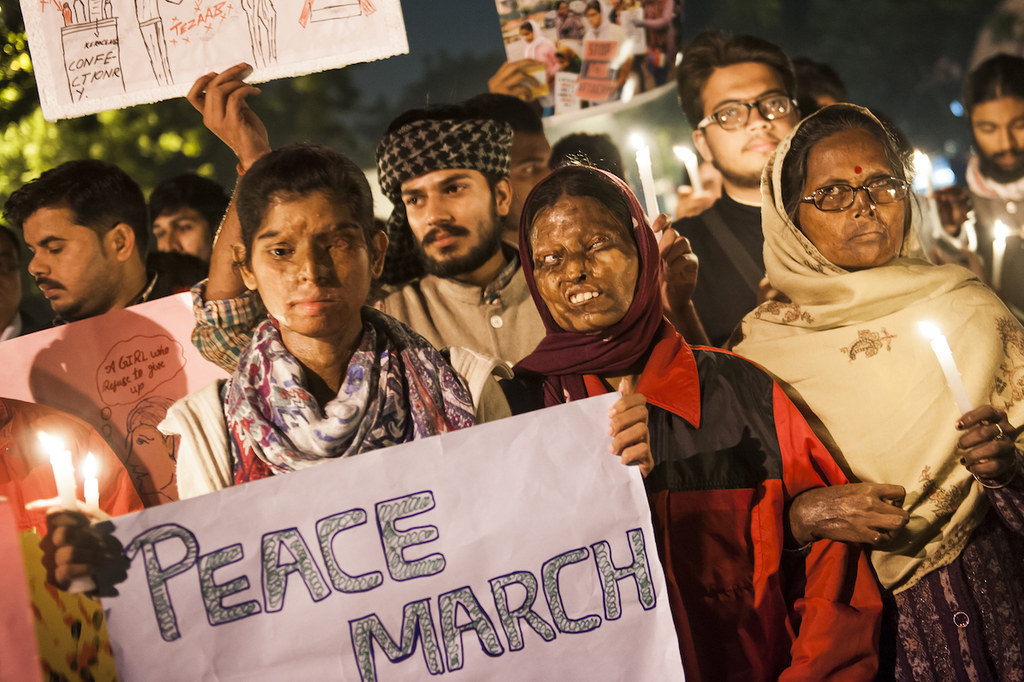 "The government has to take stern actions against these perpetrators.
 Sometimes it seems the incidents are on a decrease then all of a sudden you will see in one month there are five girls been attacked with acid."