Right. Where to start with this. Well, first of all, in case you haven't, you need to meet Tom Packer.
He's proud of his poetry.
He also describes himself as a "hopeless sarcastic romantic" who "likes reading as much as going out with friends" and "finds thunderstorms relaxing to listen to".
Anywho: Last week people started flipping out over his Indiegogo page, on which people were invited to crowdfund his dates.

And these enticing offers.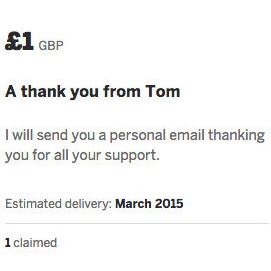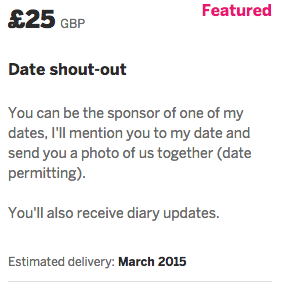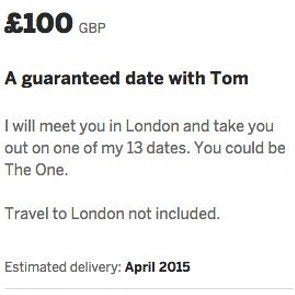 For a start, if you're paying him £100 surely he's not the one taking you out? Anyway.
Someone setting up an Indiegogo project to have him catapulted into the face of the sun...
...people digging out tweets from him like this...
...people trolling the crap out of him...
...and finally, someone creating another crowdfunded project to ruin his dates by following him around with an accordion.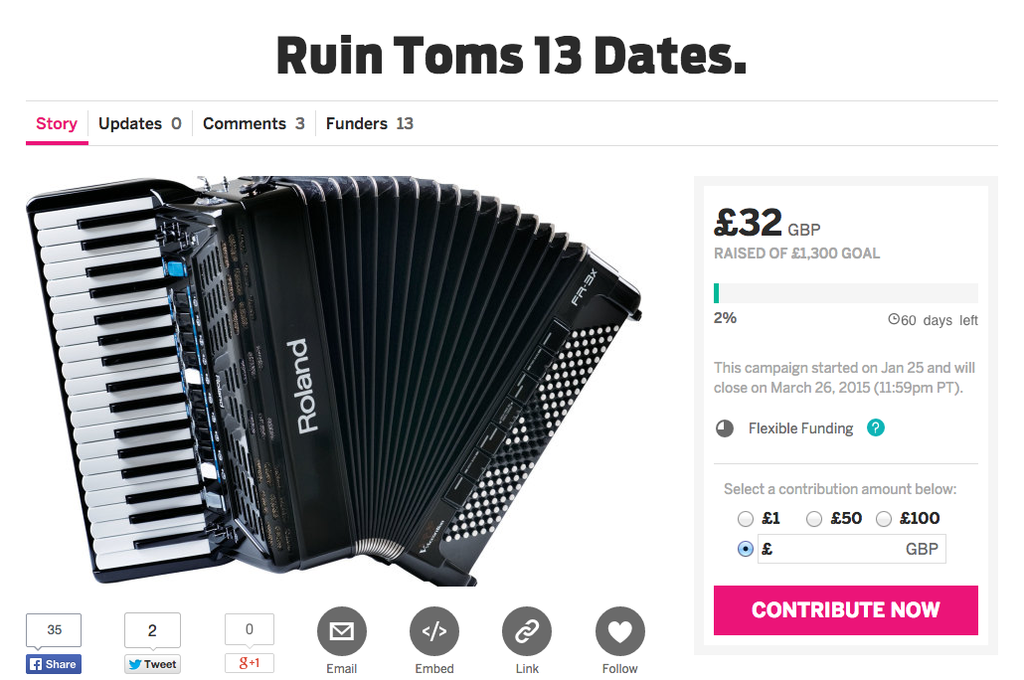 And the long and short of it is that Tom's Indiegogo has now been abandoned, and that is the story of Tom Packer, or why you should never follow your dreams.
Well now, here's an interesting development. Shortly after this story was published, Gavin Murphy from the Regular Features podcast got in touch. He wrote:
"I was one of the people who donated £100 to get a date with Tom. Soon after donating, I was contacted by a PR company who is 'working with Tom' on the campaign to say he's ended it early and wanted to give the money to charity. I replied to them to say I was happy for that to happen if I still get my date but apparently Tom wasn't up for that."
Murphy asked for the money back so his listeners – who had donated it – could choose the charity. At the time of writing he's still waiting to see it.
Anyway, the PR company in question was, according to Gavin, Dynamo PR.
One of Dynamo's clients is the social network Twoo, which got a story in the Daily Mail last year about a stunt involving a man and a woman taking to the streets of London with mistletoe strapped to their heads. And the man in this story appears to be a Mr Tom Packer, who referenced "walking the streets of London with mistletoe strapped to my head" in his Indiegogo. All of which has now been deleted, by the way.
BuzzFeed News has reached out to Dynamo PR for further comment. It also has yet to hear back from Tom Packer.
A Dynamo PR spokesman said:
"Tom is a friend of ours, we had worked with him previously on a mistletoe video campaign and got involved with him on this early on.
"It was a bit of a tongue-in-cheek crowdfunding campaign. Some of the reaction has been hilarious but as you pointed out, some of the tweets have been more aggressive, rather than funny so the page ended early. All funds are being refunded to those who pledged."