The British government has been strongly criticised by Médecins Sans Frontières (MSF, aka Doctors Without Borders) after a number of the charity's health facilities came under attack from Saudi-led airstrikes in recent months.
MSF has called on the International Humanitarian Fact-Finding Commission (IHFFC) to conduct an independent investigation into an attack on a hospital on 10 January.
In the latest attack, on 21 January, an MSF ambulance was hit by an airstrike and its driver killed.
A total of 40 casualties and five deaths have been reported, with numbers likely to rise in the coming days, Vickie Hawkins, executive director of MSF UK, told BuzzFeed News.
It is the fourth attack in recent months, prompting a "fear – backed up by months of evidence – that health facilities are a target in Yemen".
On 26 October last year, fighter jets from the Saudi-led coalition repeatedly bombed a hospital in Haydan district, Saada province.
On 2 December, an MSF mobile clinic was hit by an airstrike, wounding eight people and killing one, and in the attack on 10 January, which the MSF wants investigated, the Shiara Hospital, which it supports, was bombed. Six people were killed and seven were injured.
"Healthcare workers in Yemen must risk their lives just to attend the wounded," Hawkins said.
An alliance of Gulf Arab nations led by Saudi Arabia has been bombing Yemen's Houthi militia and allied army units loyal to the ex-president Ali Abdullah Saleh since 26 March.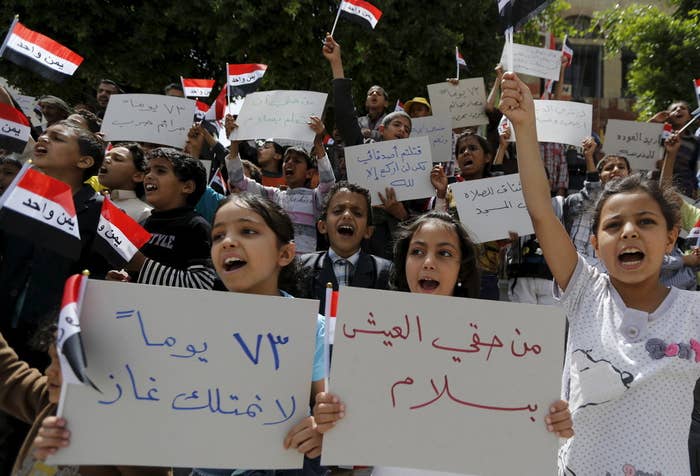 As well as supplying some of the bombs used for airstrikes, British troops are also helping to identify targets for the campaign.
Last week the UK's foreign secretary, Philip Hammond, said the government hadn't found any "deliberate" breaches of humanitarian law – implying the bombings of medical facilities were accidents.
His statement has provoked outrage within the charity.
Hawkins told BuzzFeed News: "The UK is assisting in the deliberate construction of a narrative that creates a climate of impunity by just dismissing these attacks as mistakes. MSF is calling on the UK government to reiterate its full support to international humanitarian law (IHL), including within any coalition that it supports. We are urging the UK government to support full and transparent investigations into any possible breaches of international humanitarian law."
Joanne Liu, international president of MSF, said: "Is this the new normal: an MSF hospital bombed every month? How many other hospitals are being attacked in Yemen and other conflict zones, run by medical staff who do not have the platform that MSF does to speak out?"
Raquel Ayora, MSF director of operations, said: "This implies that mistakenly bombing a protected hospital would be tolerable. This logic is offensive and irresponsible."
In December, an analysis of Britain's exports to Saudi Arabia commissioned by Amnesty International and Saferworld found Britain was breaking national, EU, and international law and policy in supplying weapons.
It is not known if British bombs were used in any of the attacks. BuzzFeed News recently reported on the fact that Britain had sold the country just over £1 billion worth of bombs between July and September in 2015.
It has overseen the sale of over £5.6 billion of military licences to Saudi Arabia since 2010.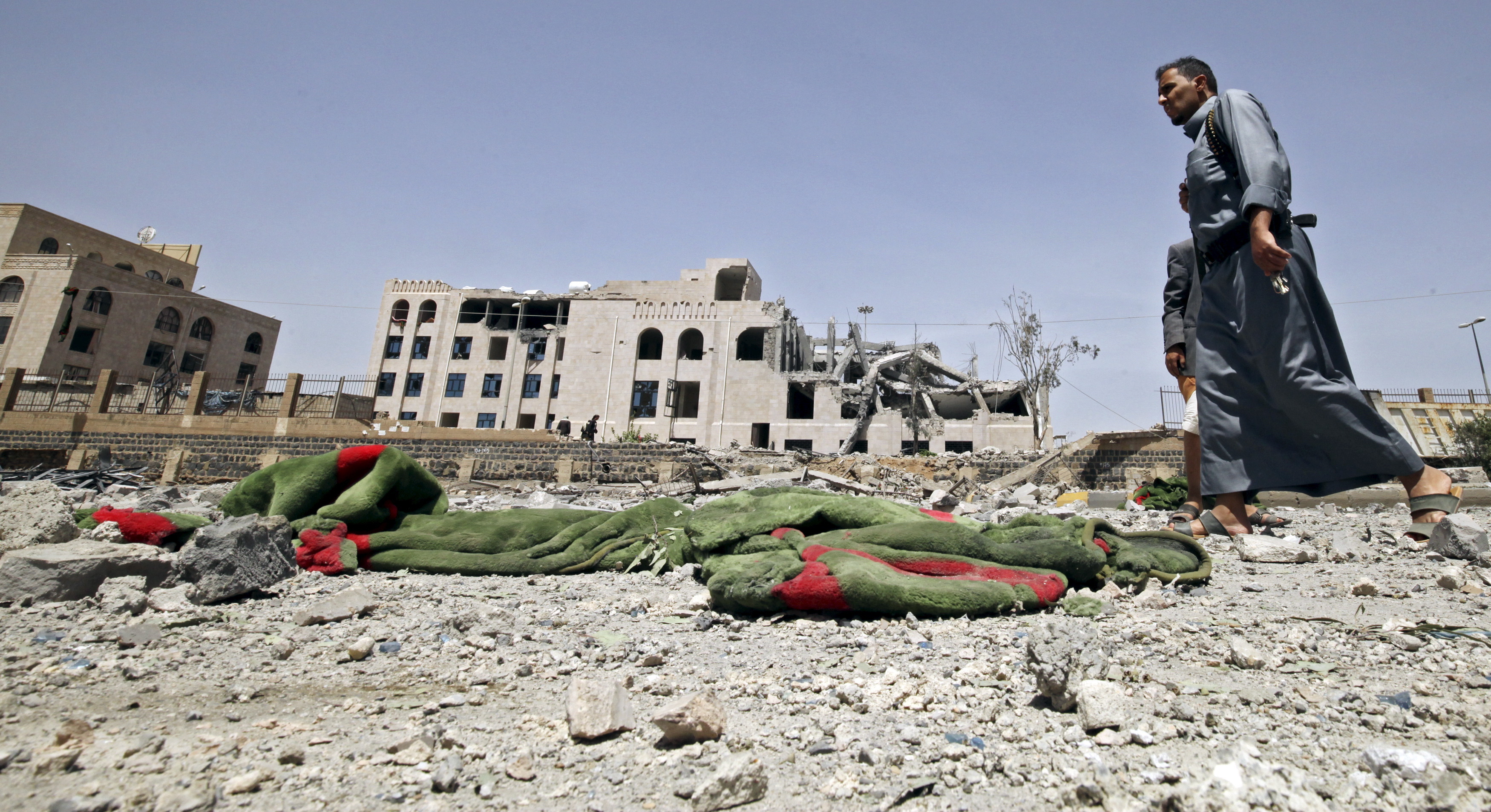 This is not the first time MSF has turned to the IHFFC. It previously asked the body to conduct an investigation after its trauma hospital in Kunduz, Afghanistan, was bombed by the US army.
MSF is still waiting from a response from the US government as to whether it will consent to the investigation. At least 42 died, including 24 patients, 14 staff, and four caretakers.
Since the start of the current crisis in March 2015, MSF teams have treated more than 20,000 war-wounded patients in Yemen.
A Foreign Office spokesperson said: "We are aware of reports of alleged violations of international humanitarian law by the Coalition in Yemen and take these very seriously.
"The government regularly raise the importance of compliance with International Humanitarian Law with the Saudi Government and other members of the military coalition and have provided guidance and advice to help the Saud Governments ensure continued compliance with IHL."
CORRECTION
MSF wants the attack on the Shiara hospital on 10 January to be investigated by the IHFFC. An earlier version of this post said it wanted the attack on an MSF ambulance on 21 January to be investigated.