This Dog Has Adopted 9 Orphan Ducklings And TBH It's Just Too Cute
A very good boy.
Meet Fred, the resident 10-year-old Labrador at Mountfitchet Castle in Essex.
Staff said they were concerned to find the ducklings waddling around on their own, and their mother was nowhere to be seen...whereupon Fred stepped in.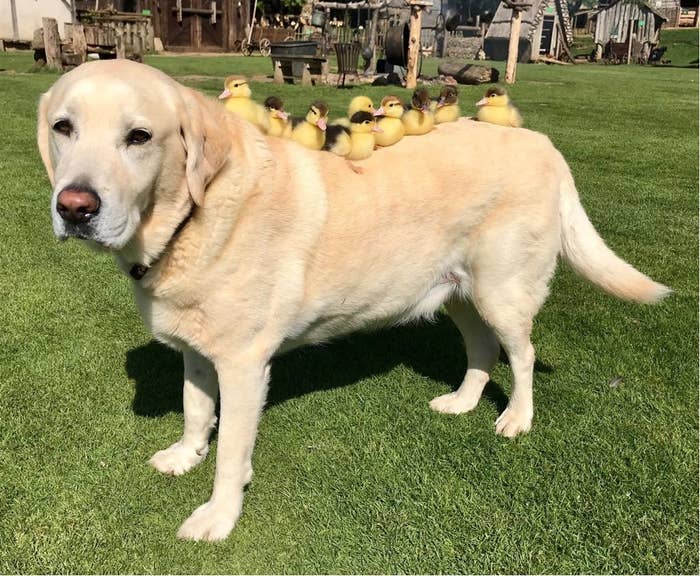 In a statement, the castle staff said: "The ducklings absolutely adore him and he has now resigned himself to being a stay-at-home dad looking after the nine baby ducklings. They are getting very mischievous, even hitching a ride on his back and following him into the water for a swim in the castle moat."
Fred's owner told the BBC he expected Fred to babysit them for a few more weeks, at which point they can leave the castle if they want.
There are a bunch of other animals – many of them rescued – at the castle, which looks like an excellent place for a day out. Also, once you've seen the castle, you could go for a drink round the corner at...the Dog and Duck.