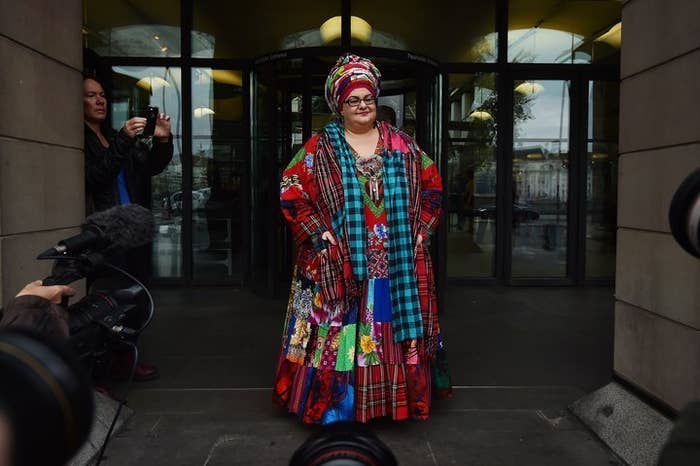 Scotland Yard detectives are pursuing 36 separate investigations into the now-closed Kids Company charity, a senior local government official has told a parliamentary committee.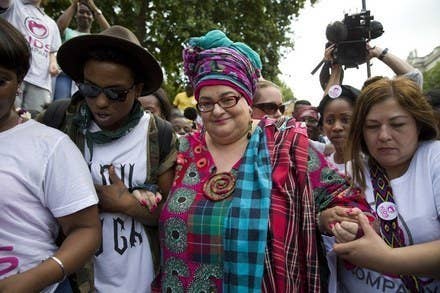 David Quirke-Thornton, director of children's and adult's services at the London Borough of Southwark, detailed the scale of the Metropolitan police inquiry for the first time in a written submission to the House of Commons public administration and constitutional affairs committee (PACAC), which published it on its website on Monday afternoon.
In the statement, Quirke-Thornton, whose local authority took the lead in dealing with the collapse of the charity in August, wrote: "I cannot disclose confidential details of the safeguarding and child protection investigations being undertaken by Police and Children's Services. However, I can advise the Committee that there are 36 investigations relating to Kids Company."
The charity is being investigated by officers from the complex case team of the Met's Sexual Offences, Exploitation, and Child Abuse Command, based on evidence from interviews conducted with four former full-time workers. They alleged that sexual abuse, violent assaults, and drug offences occurred at some of the charity's centres and were not reported to proper authorities.
The charity's former chair, Alan Yentob, and its former chief, Camila Batmanghelidjh, have made few public statements on the police investigation, but have downplayed its scale and questioned the motivations behind it. In October Yentob told the Independent that the inquiry "concerned a young couple", and that the idea the charity's management was "in any way complicit in sexual misconduct will be found to be completely untrue".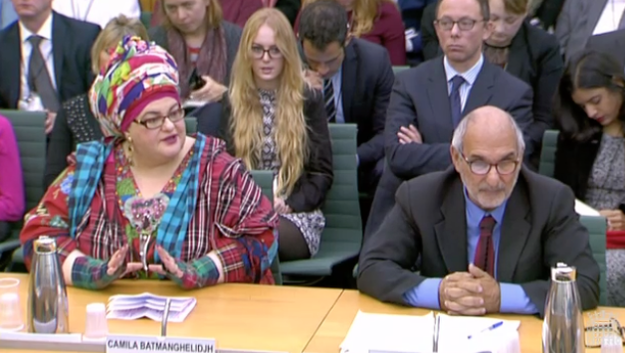 When the pair were quizzed by MPs from PACAC that month, Batmanghelidjh called the allegations "potentially malicious". She went on: "I do think it is very suspicious, the timing at which our grant arrives in our account and these allegations arrive. Only our finance person and the Cabinet Office knew that the money had hit our account and suddenly, out of the blue, we get allegations that we do not even know relate to sexual abuse."
In an email to staff at the time she was alerted of the allegations, which was subsequently leaked to BuzzFeed News and Newsnight, Batmanghelidjh had written:
We have just become aware of allegations in the media that we're being investigated by the police related to allegations of sexual offences. We do not know what these relate to and it is very extraordinary that before we even knew about them, the media have been briefed. So you can be sure that this is an organised campaign against us. Since all the media outlets have been briefed simultaneously, it is a very systemic construct.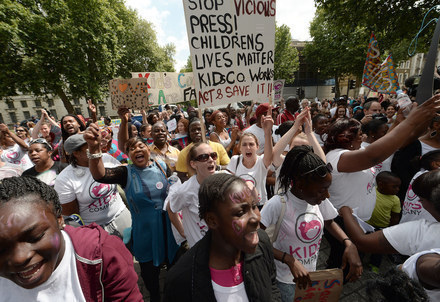 However, in his written submission, Quirke-Thornton stated: "The Police did not leak the investigation(s) as part of some conspiracy against Kids Company. The Police went public, as is standard practice in such cases, after a strategy meeting had been convened and an independent (NSPCC) helpline established."
He continued: "The investigations will run their course and I form no prejudicial view in relation to the outcomes. Suffice to say that there is a large-scale and complex investigation in progress and our focus in Local Government is on supporting the alleged victims and ensuring the protection of children and young people."
One worker who spoke to BuzzFeed News and Newsnight had described the charity's internal safeguarding team as "almost a joke", and had claimed the staff were not trained well enough to respect boundaries with their clients.
In October, the PACAC repeatedly asked Batmanghelidjh when the charity's safeguarding procedures were inspected. Eventually Yentob answered their question for her by referring to an inspection by the Centre for Social Justice, a think tank, which PACAC chair Bernard Jenkin dismissed as "not a regulator".
In his evidence, Quirke-Thornton expanded on this exchange: "Kids Company was directly providing education and therapy to children and young people. It is my professional view that organisations providing such services directly to children and young people should be regulated and inspected. Kids Company operated in a regulatory blind spot."
Quirke-Thornton also disputed the number of clients the charity claimed to be helping. He said that London local government received details of only 1,699 clients from Kids Company, with a further 210 from Bristol. He added that he "found no evidence to support the claims by Kids Company that they were working with 36,000 children and young people of whom they said 15,933 were 'high needs/high risk' clients."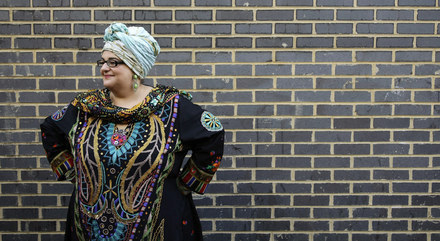 One anonymous employee's testimony to the committee had stated that the gap between the number of cases handed over to authorities and the number of clients claimed by the charity was that some numbers referred to families – but Quirke-Thornton wrote: "The 1,699 cases in London are individual cases not families."
He also denied the charity's claim that it was working with "some 19,000 children and young people in 40 schools", saying it was "not correct based on information shared by Kids Company with Local Government post-closure":
In accounting for their work in schools, Kids Company referred to the benefit to the whole class of them working with an individual child or young person, so they counted the whole class as "clients". I know of no other organisation working with children and young people in schools that accounts for their "clients" in this way due to inferred benefit(s).
Last month, officers from the investigating team reportedly spent four hours interviewing Batmanghelidjh at a police station in east London.
Quirke-Thornton, the civil servant in charge of social services in Southwark, also offered strong criticism of Kids Company's methods. "The ethics of practice within Kids Company appears to me to have been compromised by a cult of personality; a wilful blindness to the consequences and impact of their model on children, young people, and their families; and a lack of acceptance by the leadership of the organisation of their accessorial liability."
In a statement, a Kids Company spokesperson said:
In 19 years there have been no child protection failures involving Kids Company's work that we were aware of. The charity operated robust policies and procedures to ensure that clients were protected and that staff worked safely with clients at all times. This included a stringent policy of always reporting allegations of inappropriate behaviour involving Kids Company employees and clients to the police. There have been no charges to date regarding any of these 36 allegations and the former staff and trustees of Kids Company are fully co-operating with the police to ensure the safety and security of all of Kids Company's former clients.

It is untrue to say that Kids Company was operating in a 'regulatory blind spot' Kids Company was regulated by the Charity Commission and where required, Ofsted, as in the case of our Treehouse educational provision. Many children's charities providing similar services to Kids Company are not regulated by Ofsted or the Health and Care Professions Council. Kids Company was also part of Southwark's own Quality Assurance Scheme - the Southwark Guarantee and a recommended, inspected, educational provider. Over time Southwark placed some 50 children for education with Kids Company and paid for many of them.

Kids Company's clinical staff were registered or regulated by professional bodies including; the General Medical Council (GMC), The British Association for Counselling and Psychotherapy (BACP), the Health Professions Council (HPC), The British Association of Play Therapists (BAPT),The British Psychoanalytic Council (BPC), The UK Council for Psychotherapy (UKCP), Nursing and Midwifery Council (NMC).

The Deputy Official Receiver has confirmed that they are holding 87 filing cabinets holding approx 18,000 client's records. They are also holding a digital copy of Kids Company's high risk database that contains names and addresses of 15,933 clients. Some 19,000 children and young people accessed a range of Kids Company's services in schools and are included in the total of 36,000.

Registered clients within schools received therapeutic interventions, social work support and practical help. Families accessed Kids Companies services at Kids Company's centres and through outreach. A full breakdown of Kids Company's published numbers has been posted on the PACAC website and is an accurate reflection of the facts.

Mr Quirke-Thornton is entirely wrong to assume that the cases handed to him upon Kids Company's closure were the entirety of Kids Company's caseload. As has been explained to the PACAC, Kids Company was forced to close suddenly and subsequently did not have the resources or time to facilitate the transfer of all of Kids Company's high risk cases. Further limits were placed on the type of cases the local authorities would accept. They refused to accept non-status, immigration cases.

Kids Company provided support for increasing numbers of children who fell through the cracks of local authority child protection services. A recent Community Care survey of more than 1,000 social workers found that 71% of those questioned believed that the threshold for child protection had risen in the past 12 months. Social workers claim that is now more difficult for a child in need or at risk to qualify for help and protection. It therefore comes as no surprise that Southwark downgraded many of the high risk cases Kids Company were supporting. Acknowledgement of this situation was provided yesterday by Nicky Morgan, the Secretary of State for Education, who said:

"'...in too many towns and cities across the country, children in the most desperate of circumstances are being allowed to slip through the cracks. This simply isn't good enough and every single child failed is a child too many."

A group of specialist child protection barristers and lawyers wrote to the Guardian on the 6 Aug 2015 about their experiences of local authority child protection failings:


"As lawyers we have represented hundreds of children denied their basic rights to a safe and loving home. Despite the legal obligations that require local authorities to prevent child neglect and abuse, children's voices are ignored. The young people we represent are abandoned without food or shelter and sometimes turn to crime and gangs to meet their needs. Justifying inaction, authorities disbelieve these children and accuse them of "not engaging with services". The Children Act 1989 expresses the will of society that these conditions should be prevented and authorities should intervene to protect children. Despite this, local authorities ignore the law.

"Over many years, Kids Company (Editorial, 6 August) has brought hundreds of extremely vulnerable children to our offices and the courts to fight for their basic rights. Many children have long histories of abuse recorded by social workers who appear inert, merely witnessing the distress and trauma. The authorities routinely blame the downtrodden child to save money and reveal a lack of appreciation that their lives are a consequence of the harm that they have suffered. The closure of Kids Company means thousands of children will be denied access to justice. These are the children who local authorities appear unable or unwilling to support and who it is now said will provide the support now that Kids Company is closed. This is pure fantasy."

Their letter directly challenges David Quirke Thornton's assertion that 'the picture presented by Kids Company was an inaccurate representation of diagnosis and need.' David Quirke Thornton did not visit Kids Company or meet its clinical and social work staff before it closed and we do not think him well placed to comment on its clinical model.

Kids Company's clinical practice was audited by Professor Stephen Briggs of the University of East London and the model of working was reviewed by Professor Sandra Jovchelovitch of the London School of Economics. Prof Briggs found that:

"The staff group in leadership roles in Kids Company are skilled, well qualified and innovative, and the culture of reflective practice, supervision and professional development is well embedded and highly valued.' And that 'Safeguarding has an important role in managing boundaries through assessing risks and protecting the therapeutic aims of the organisation."

Prof Jovchelovitch stated in her report that:

"Kids Company makes a substantial difference in the lives of its clients; its actions have positive impact on practical knowledge to deal with financial issues and access to services, housing and accommodation, engagement with family members, criminal involvement, substance misuse, educational attainment and overall physical and emotional well-being."