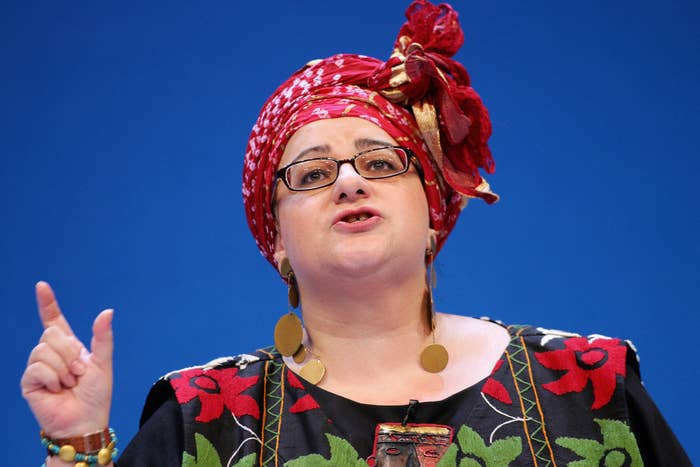 A youth work charity that has received millions of pounds in central government funding is under investigation by police after whistleblowers alleged that potentially criminal offences occurred in two of its centres and were not reported to the proper authorities.
"The Metropolitan Police Service (MPS) has today commenced an investigation into a number of allegations of crime involving a children's charity," the force said in a statement.
"The investigation is being led by officers from the Complex Case Team of the Sexual Offences, Exploitation and Child Abuse Command."
The investigation into Kids Company, a charity based in south London, was triggered by interviews BuzzFeed News and BBC Newsnight conducted with two former full-time workers. Their allegations were passed on immediately to the relevant authorities – with the whistleblowers' consent – after an independent expert advised that the claims raised active child protection concerns.
The workers said they were not questioned by police or social services about the alleged incidents until BuzzFeed News and Newsnight referred them to authorities. BuzzFeed News has not received a response from social services or police about whether either agency previously received related complaints.
Kids Company said in a statement on Thursday that it was not aware of the allegations:
Kids Company is not currently aware of the nature of any allegations concerning the staff or clients of the charity. Kids Company's first priority is the safety and security of all the children, young people and adults we support and protect. The organisation operates robust policies and procedures that ensure all Kids Company's clients are protected and that staff work safely with clients at all times. Kids Company's policies and procedures are externally reviewed regularly by an expert consultant and are governed by a risk sub-committee comprised of senior clinicians and representatives from the board of trustees. All allegations of misconduct between Kids Company employees and clients are immediately reported to the police if required. We cannot comment on specific clients or employees for reasons of client confidentiality.
The allegations, which span the years 2008 to 2012, have raised concerns among officials that there may be a large catalogue of unreported crimes and many young people in need of counselling and support. A helpline has been established by the London Borough of Southwark in partnership with the NSPCC.
Peter John, leader of Southwark council and the lead member for young people for London Councils, said: "I think it's always proportionate to properly investigate any allegations of abuse against young people. Absolutely. And investigate as completely and fully as necessary to satisfy yourself that this doesn't go wider or further.
"It's the duty of local councils and indeed the police to investigate any allegation where young people may have been abused. I think the public would expect nothing less."
The charity was founded in 1996 to help provide care to vulnerable and poor children by offering support with "health, housing, emotional wellbeing, mental health, arts, sports, youth justice, education and employment", according to the mission statement on its website. It claims to help young people – called "clients" – ranging from toddlers to 24-year-olds at its centres in London, Liverpool, and Bristol.
Most youth work charities are funded by local authorities, which have statutory duties to provide and regulate services for young people. Kids Company is unusual in that its work with young adults is almost entirely reliant on central government grants and private donations – some from celebrities. This means that it does not operate under the normal oversight for the sector.
If you are affected by any of the issues raised by this story you are advised to call the NSPCC on 0800 800 5000 to speak to professional counsellors for help, advice, and support.