This is Geoffrey Cox. He's the attorney general and also the MP for Torridge and West Devon.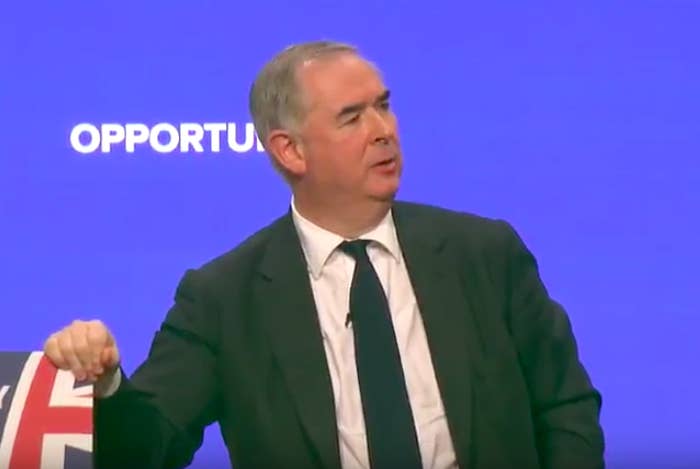 On Wednesday, just before Theresa May was due to take to the stage at the Conservative Party Conference, he was the warm-up act. Few people had heard him address an audience before. And frankly, this guy absolutely nailed it.
No one really listened to what he was saying — they just let his thunderous declarations wash over them like a warm bath.
This was some of the finest oratory seen at Tory conference. I mean, the bar was quite low, but still.
It was all rather unexpected.
People wondered where he'd been hiding.
The comparisons came thick and fast.
People wondered if maybe he was wasting his time as an MP.
All in all, it gave Theresa May a pretty tough act to follow.