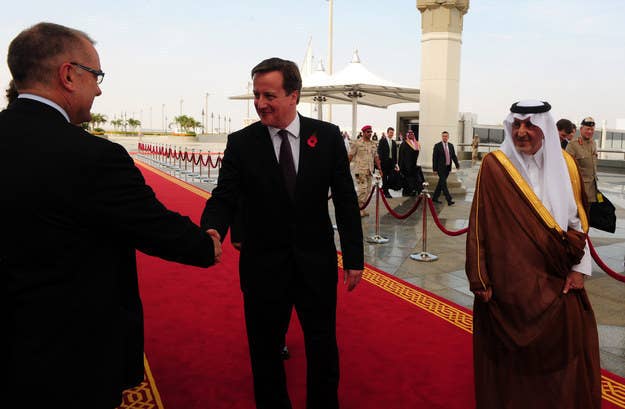 The House of Commons international development committee has written to the secretary of state for international Development, Justine Greening MP, with "serious concerns" about the UK's response to the crisis in Yemen.
The committee recommended the government suspend all sales of arms to Saudi Arabia "until evidence can be provided that the risk of such arms being used in serious violations of international humanitarian law has subsided".
The letter makes stark the paradox in the government's approach to the Middle East. On the one hand, it points out the "important leadership role which [the Department for International Development, or DFID] has played in the humanitarian response, including last week's pledge to provide an additional £10 million in assistance".
But on the other, it says that this role "is being severely undermined by the UK Government's approach to Yemen since the start of the crisis, including £3bn arms sales to Saudi Arabia". These sales, it feels, are "inconsistent with DFID's support for the humanitarian response".
The committee's chair, Stephen Twigg MP, said: "There is a clear paradox in the Government's actions on Yemen. While DFID recently announced another £10million for the humanitarian crisis in the region, the UK is a major supplier of arms to Saudi Arabia.
"The Committee heard concerning evidence from international humanitarian organisations on the ground in Yemen. Last week, a leaked report for the United Nations uncovered 'widespread and systematic' attacks which represent violations of international humanitarian law."
As a result, the committee is asking for "an independent, international fact-finding mission to uncover the truth" and the suspension of arms sales to Saudi Arabia in the interim.
"All parties to this conflict should review their obligations under international law and undertake to put civilians and humanitarian work above other interests," Twigg said.
His committee is making three recommendations:
* Withdraw UK opposition to calls for an independent international inquiry into alleged abuses of international humanitarian law in Yemen. Ministers should do all they can to ensure the creation of such an inquiry.

* Suspend all sales of arms to Saudi Arabia until evidence can be provided that the risk of such arms being used in serious violations of international humanitarian law has subsided.

* Apply pressure to all parties to the conflict and other international actors to comply with their obligations under international law and to take all possible measures to protect civilians. Humanitarian agencies must be given a safe space in which to operate.
The letter was welcomed by campaigners. "The humanitarian situation is getting worse and the UK government has been complicit in it," Andrew Smith of Campaign Against Arms Trade said. "We agree that arms sales need to stop, but they should never have been allowed in the first place. Saudi Arabia has a terrible human rights record and has been supported by governments of all political colours for far too long."
Amnesty International UK's arms control director, Oliver Sprague, said: "This is a significant intervention and we need to see the Government responding speedily to it. Thousands of Yemeni civilians have been killed in devastating Saudi coalition airstrikes and the Government must now turn off the arms sales tap to Saudi Arabia.
"It's shocking that the UK has continued to sell billions of pounds' worth of weapons to Saudi Arabia even as the civilian casualties have mounted in Yemen."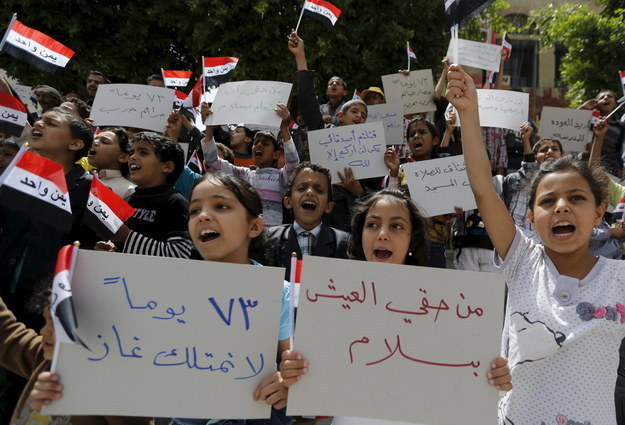 Last month, the government was strongly criticised by Médecins Sans Frontières (aka MSF, aka Doctors Without Borders) because, the charity said, a number of its health facilities came under attack from Saudi-led airstrikes in recent months.
Speaking to BuzzFeed News, Vickie Hawkins, executive director of MSF UK, said: "Healthcare workers in Yemen must risk their lives just to attend the wounded." MSF's dramatic intervention was believed to have been sparked by anger in the charity after the UK's foreign secretary, Philip Hammond, said the government hadn't found any "deliberate" breaches of humanitarian law, which seemed to imply the bombings of medical facilities had been accidents.
Late last year, an analysis of Britain's exports to Saudi Arabia commissioned by Amnesty International and Saferworld found that Britain was breaking national, EU, and international law and policy in supplying weapons to the kingdom, which is leading attacks on Yemen's Houthi militia and allied army units loyal to the ex-president Ali Abdullah Saleh.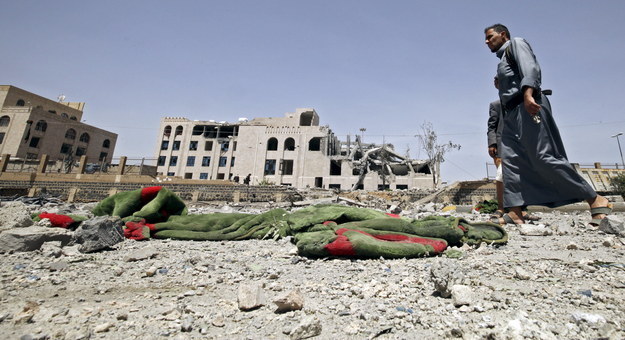 It is still not known if British bombs were used in any of the attacks. However, BuzzFeed News recently reported that Britain sold the country just over £1 billion worth of bombs between July and September in 2015 and has overseen the sale of over £5.6 billion of military licences to Saudi Arabia since 2010.
Saudi Arabia is the main market for British arms, and the UK is the largest military supplier in the world to Saudi Arabia – among other pieces of equipment, the government has sold it night sights, fighter jets, bomb components, machine guns, and tear gas.
This is only the latest controversy regarding the complex tensions within the UK government over its relationship with the kingdom: In October, justice minister Michael Gove cancelled a £5.9 million contract to provide advice to the Saudi prison system. As BuzzFeed News revealed, he had wanted to cancel the contract for some time, but other government departments, one of which is believed to have been the Foreign Office, had stopped him from doing so.
A Foreign Office spokesperson said: "We operate one of the most rigorous and transparent arms export control systems in the world with each licence application assessed on a case by case basis, taking account of all relevant information, to ensure compliance with our legal obligations. No licence is issued if it does not meet these requirements. We regularly raise with the Saudi Arabian-led coalition and the Houthis the need to comply with International Humanitarian Law in Yemen."