On the right you can see Mitchell Thomas, 19, and on the left you can see Mitchell, the baby manatee.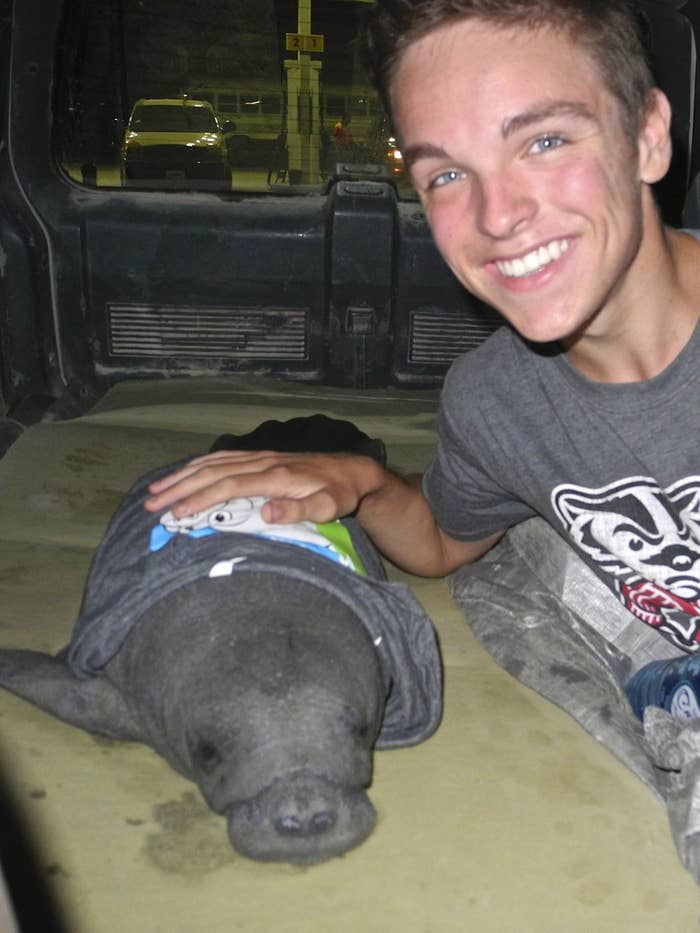 He tells BuzzFeed News:
Mitch the manatee came in on June 30th...When he first was placed in the back of the truck, I realized what awful shape he was in. His body seized and thrashed every time he tried to take a breath. Each breath was a wheezy gasp. He was in a lot of pain, probably from a bruised rib or shoulder.
Here's Mitch in the rehabilitation centre: they wrapped him in a wet T-shirt and doused him with water so his skin didn't dry out.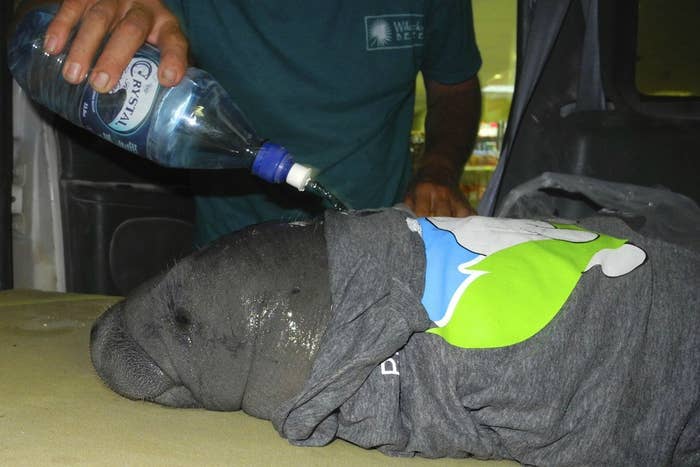 Thomas says:
I timed his breaths on the way back to Wildtracks and was the first person to hop into the intensive care pool with him. He was lowered into the water and all the volunteers huddled around to see what would happen. He immediately struggled to stay at the surface and I had to hold him up to allow him to breathe.
"It was clear he was going to need someone to support him at all hours of the day."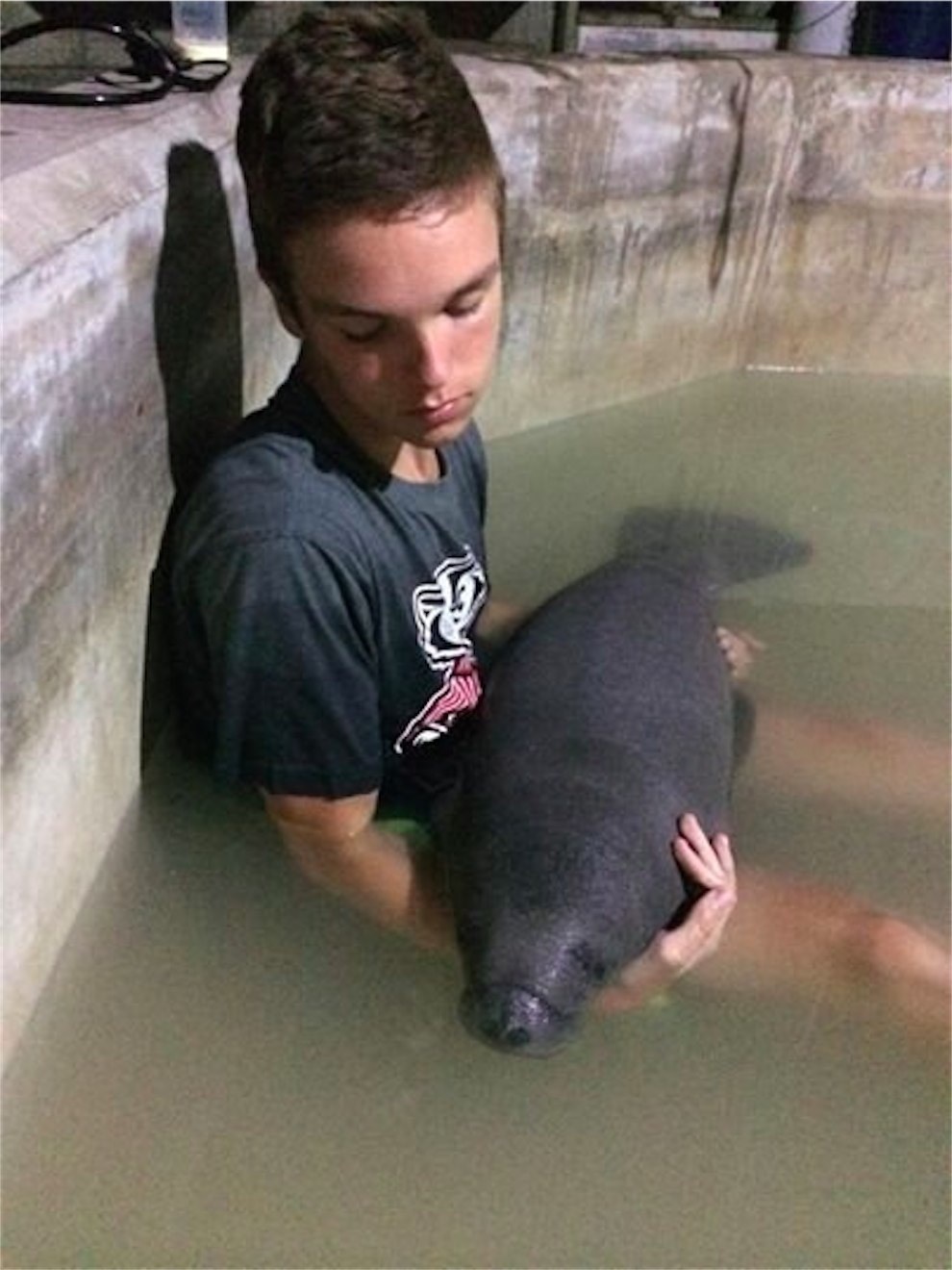 Thomas says:
It was as if every breath he was terrified he was going to take in water. We thought perhaps he had nearly drowned and was afraid it would happen again. I was very concerned he wouldn't make it through the first night. He proved to be a real fighter though!
"For the next week he had someone in the water supporting him 24 hours a day."
Thomas says:
All the volunteers took turns; one person sitting in the water and one person sitting out of the water to time his breaths and get help if needed. I remember sitting in the pool with him in the chilly water in the dark at 3am and thinking there was no where else I would rather be.
"It was concerning when he wouldn't take a bottle the next morning. He was tube fed once to get some nutrients into his body so his strength could improve."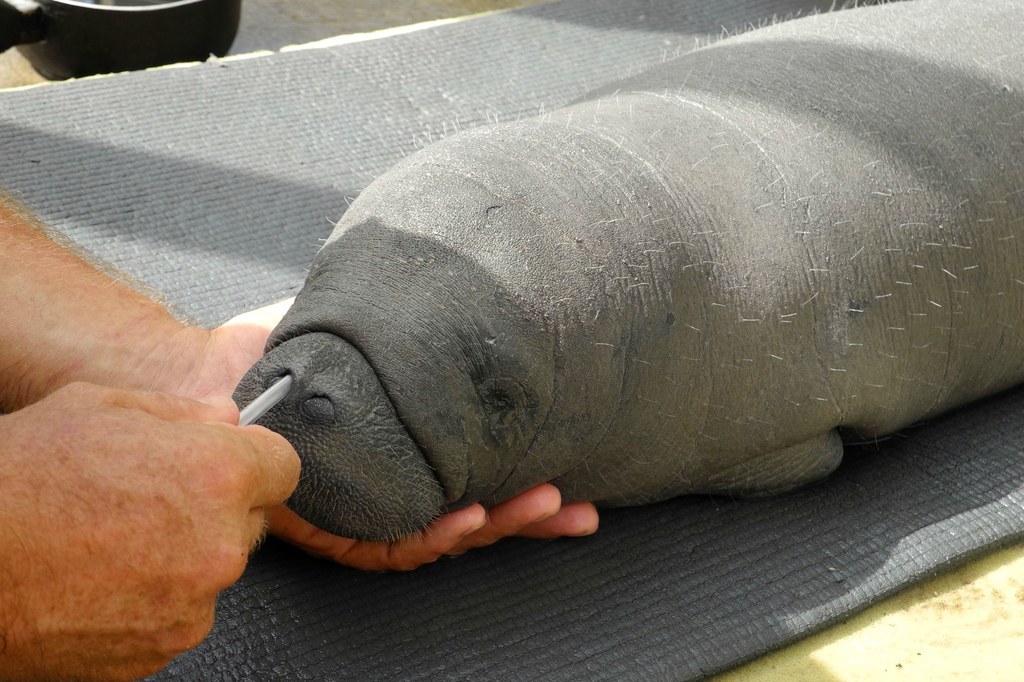 Thomas says:
He then started suckling on our fingers, so Paul tried taping a catheter tube to his middle finger and pushing milk through it with a syringe when Mitch would try to suckle. This worked really well! As his strength and health improved, his personality came out. He was very cuddly.
"He loved suckling on people's fingers or the backs of our knees. He would lay on my legs and nap with his face pressed against my stomach, or rest under the crook of my knees."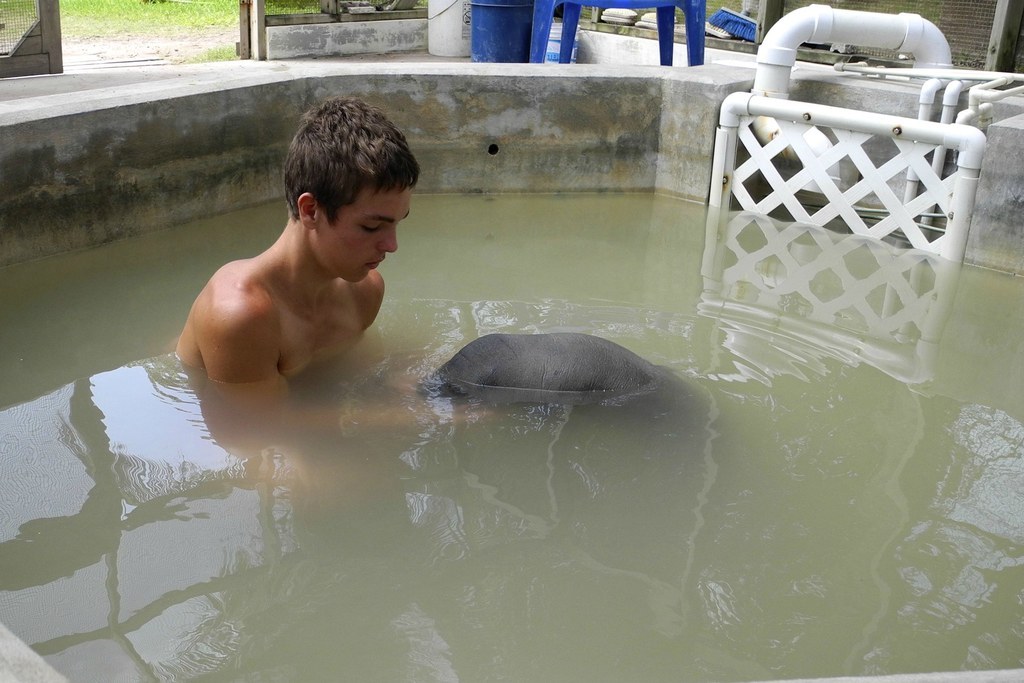 Thomas says:
Without his mother I think he was just searching for the interaction and attention he would have been receiving from her. As soon as someone entered the water he stayed right near them.
"He would maintain constant contact with you if you moved around the pool."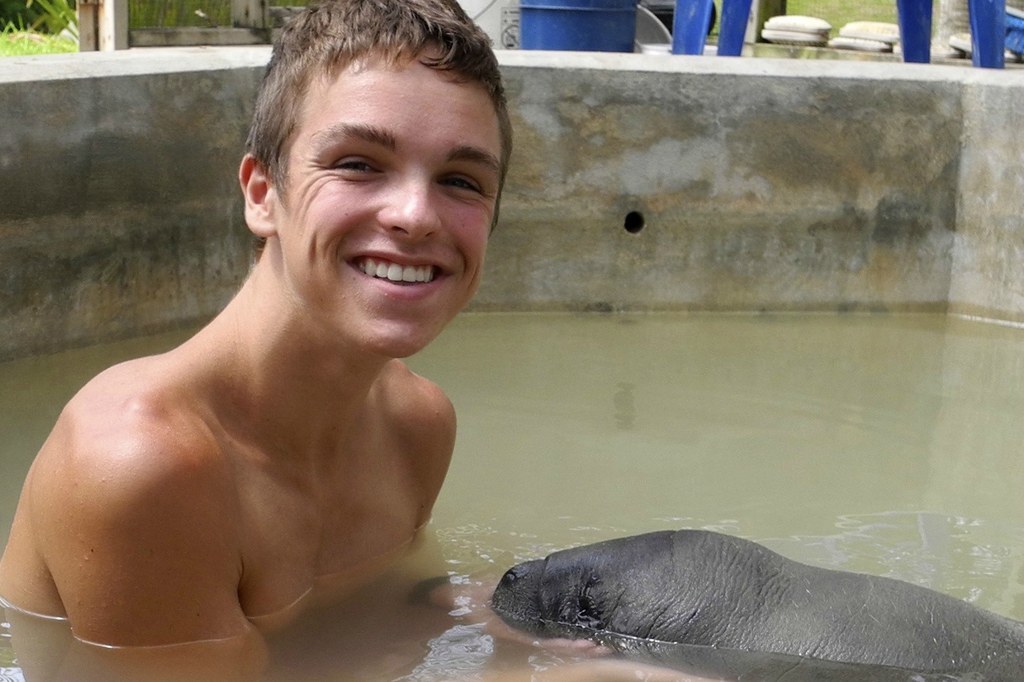 Thomas says:
A week after I left another calf came in who was very near death. He took longer to recover, but now shares a pool with Mitch. It's great that they have each other to bond to now. I'm very excited to see Mitch again when I return this summer. Working with him and being his namesake is the most incredible thing I've ever been a part of.
"It's great knowing that he will one day be returned to the wild where he belongs."