Camila Batmanghelidjh To Step Down From Kids Company Role In October
The government told the charity that it would only receive an additional £3 million of funding if its boss stepped aside.
Camila Batmanghelidjh, the renowned boss of south London charity Kids Company, will step aside in the next few months, BuzzFeed News has learned.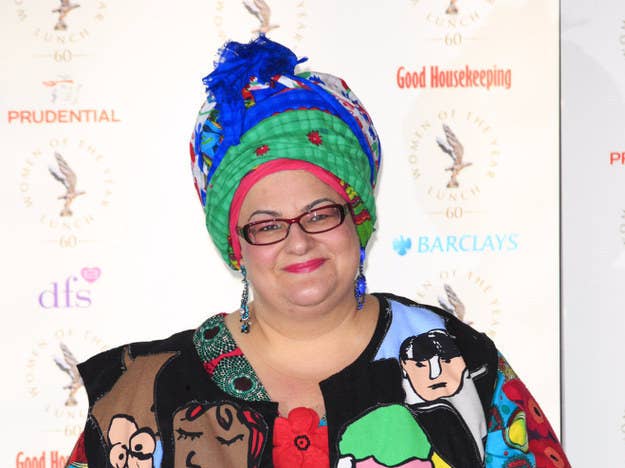 In an email to BuzzFeed News, Kids Company confirmed that it "will aim to have a new CEO in post by 31 October".
BuzzFeed News received the statement from Alan Yentob, the chair of the charity's trustees.
"Over the last 19 years Kids Company has developed a highly effective model for the delivery of practical and emotional support for vulnerable children and young people," Yentob said.
Batmanghelidjh, the "founder and inspiration" behind Kids Company's "vision and growth" will be "redefining her role" within the organisation, he said, adding: "She will be focusing on clinical innovation, which she has pioneered alongside her team and academic collaborators. This work will be disseminated internationally."
Batmanghelidjh will apparently maintain her roles in "clinical work, advocacy and fundaising". In her new role, she will be the charity's president. She had previously claimed it was "always her plan" to step down in 2016.
Yentob also announced that Stuart Roden, John Frieda, William de Winton, and Nick Lawson will be joining the board of trustees, and said it will also be appointing Colin Whipp as "interim Chief Operating Officer and interim Finance Director".
Yentob concluded: "We are grateful to all our partners for participating in the creation of an organisation that children and young people have come to trust and can self refer to. Kids Company continues to be inspired and informed by the courage of its children and young people as well as the unwavering commitment of its staff and volunteers."
Recently published government letters have revealed the background to the story, broken by BBC Newsnight and BuzzFeed News last week, that the Cabinet Office was refusing funding to Kids Company unless Batmanghelidjh stepped down.
A letter published on the government's website last night shows that the department's permanent secretary, Richard Heaton, wrote to ministers Matt Hancock and Oliver Letwin to raise his concerns about the charity.
The charity had already received a government grant of £4.265 million in April, which stipulated that it would be the last payment of the financial year and would encourage it "to move to a more financially sustainable model". Instead it had asked for an extra £3 million.
Heaton wrote:
The government has a long history of making grants to Kids Company, and I recognise the good work that the charity does with vulnerable young people.

But the fact remains that, to date, they have not met the conditions that they agreed to in April. More generally, the experience that this department [the Cabinet Office] has of the charity's management and capacity gives me limited confidence that Kids Company will successfully implement the changes they describe in their new restructuring plans while meeting the stringent conditions set out in the proposed new grant.

It is therefore my judgement that the proposed additional £3m grant does not represent value for money, in terms of delivering the outcomes for which the department is funded by parliament.
Heaton's letter was a request for ministerial direction – essentially a way of raising concerns about the charity. Such requests are relatively rare: Civil Service World reported that there has only been one other request for a letter of direction since May's election.
Three days later, Letwin and Hancock wrote back:
We ... take confidence from the changes that Kids Company has undertaken to make in terms of its leadership, management and governance, which we judge do give it a realistic prospect of long-term viability so it can continue to deliver for vulnerable young people. ...

We have therefore decided that the department should proceed with providing additional funding of £3m to the Kids Company, and direct you to proceed accordingly. We have agreed between us a set of clear conditions that will be placed on this funding, which we believe will help to protect government's additional investment.
These "clear conditions", it seems, were that Batmanghelidjh should step down.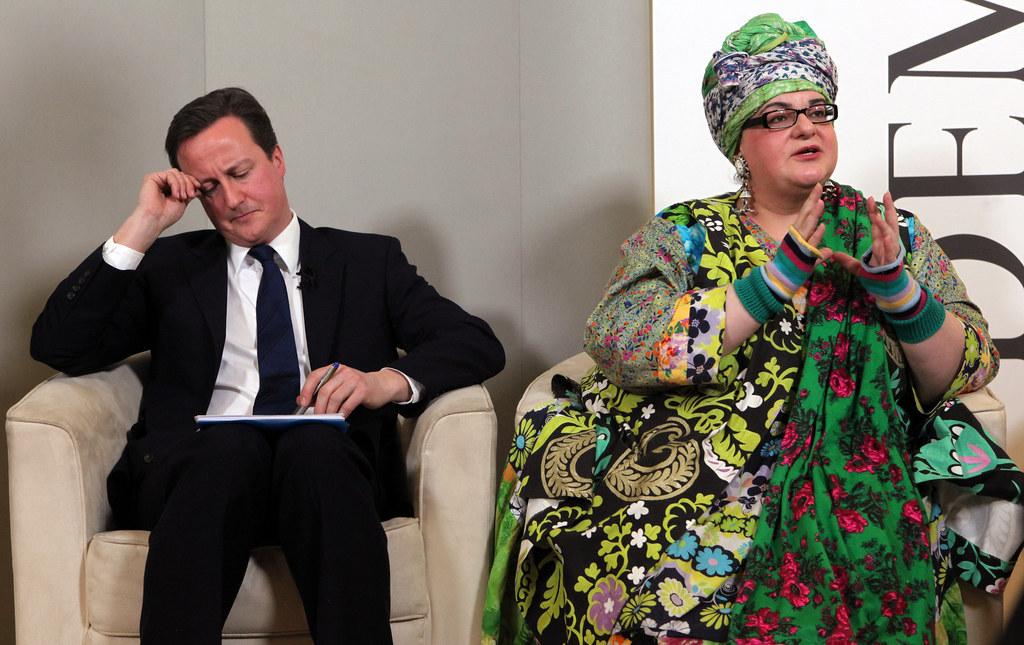 At the time the story broke, there were reports regarding the packages of cash that the charity handed out to youths on Fridays. Genevieve Maitland Hudson, a former employee who joined the charity in 2008, said there was "tension", "threats", and "fights" in the centres on those days.
In response, Batmanghelidjh told The Times that the money went to "the 10% of children who were in abject poverty". BuzzFeed News and BBC Newsnight have now been told by former employees that the charity handed out rather more than money to clients. One claimed clients were given video games consoles, tracksuits, and trainers at Christmas.
Last weekend the Mail on Sunday revealed that in 2003 the charity faced an unpaid tax bill of almost £700,000 that was waived by then chancellor Gordon Brown. The paper reported that "a total of £689,000 was taken from staff in employment taxes during a single financial year, but not passed on to HM Revenue & Customs". It described a "secret deal" to waive most of the money, with just £100,000 paid to the taxman by "an unknown donor".
BuzzFeed News and Newsnight have attempted to find out exactly how the money that was waived was spent, but the charity simply pointed to its original statement, in which it said: "The HMRC recognised that [waiving the money] made a significant contribution towards helping support some of society's most at risk and vulnerable children."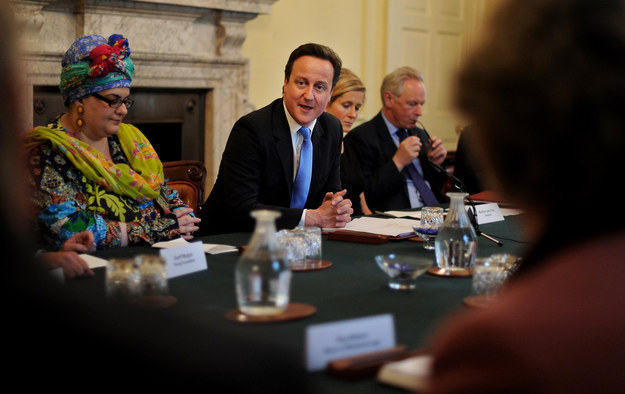 In recent days, former children's minister Tim Loughton MP asked the Department for Education a series of written questions about the charity. One answer revealed that the department had paid the charity around £4 million per year over the last 10 years. A paper placed in the House of Commons library revealed that the department also placed a senior civil servant in the charity for a year in order to "develop a strategy to raise funds from the public sector".
Loughton attempted to uncover all correspondence between Batmanghelidjh and the department, but was refused on the grounds that "commercially sensitive information and confidential discussions are not published by the Department for Education as to do so could harm the frankness and candour of negotiations". In March, Dominic Cummings, a former adviser to the department, revealed that David Cameron had overturned a decision made by ministers at the department not to give money to the charity.
In her interview with The Times, Batmanghelidjh claimed that her only "crime" has been failing to raise enough money. She denied claims the centres are overstaffed, and accused the Westminster village of "intellectual masturbation".
Whatever the truth about the charity's efficacy and use of government funds, it's clear that it still has a number of passionate supporters. Earlier this week an elderly relative of one of the sources of BuzzFeed News and Newsnight's investigation received threatening emails as a result of their part in our reporting.