The director of a youth prison at which staff are alleged to have assaulted children has quit his post following official calls for an overhaul of its management structure.
Ralph Marchant, the director of G4S-run Medway Secure Training Centre in Kent, has stepped aside after the Chief Inspector of Prisons, Nick Hardwick, called for a commissioner to "provide increased oversight, scrutiny and challenge of managerial arrangements in particular in relation to the safeguarding of young people" at the centre, the BBC reported.
The company announced on Twitter that Ben Saunders would be taking over.
However, the move has attracted controversy because Saunders was responsible for running the centre between 2007 and 2012.
Campaigners have previously cited long term historical issues with the centre to BuzzFeed News, some of which took place during his tenure.
Frances Crook, Chief Executive of the Howard League for Penal Reform, told BuzzFeed News: "In our experience the problems there are long established and so we are not convinced this appointment will mean the new broom required."
Crook went on: "While we welcome the Ministry of Justice appointing an independent improvement board to provide additional external monitoring of Medway, it's disappointing that there will be no representation of the children themselves. Every government service would benefit from listening to its own service users, and the youth justice system should be no different."
BuzzFeed News has contacted G4S for a statement on the appointment.
Earlier this month, five men were arrested following allegations of abuse that included physical violence and vile language made by the BBC. The government has announced that it is looking into whether its contract with the outsourcing firm was breached as a result.
A Kent Police spokesperson said: "Officers investigating reports of abusive behaviour alleged to have taken place at a secure training facility in Medway have arrested three men on suspicion of child neglect.
"The Kent Police investigation was launched following a referral from the Medway Local Authority Designated Officer. The men are currently in custody and will be interviewed later today."
Two more men were later arrested. All five were bailed.
The company's managing director for children's services, Paul Cook, said: "We fully support the action of Kent Police this morning and we continue to provide police officers and the local authority with full access to Medway STC and the centre's records including CCTV footage.
"There is no place in our business for the conduct shown on the BBC's Panorama programme on Monday night. This morning's arrests send a strong message that any allegations of wrongdoing will be thoroughly investigated and we are grateful to the police for their swift action in this case.
"We will work with the police and local authority to keep our own actions under review in light of today's developments.
"We will keep families and other professionals working with young people informed of developments as we are asked to do so. We are committed to a complete review of how this occurred and how we can ensure it doesn't happen again."
Four members of staff were also sacked from the centre, while three others were suspended and another "removed from operational duty pending further investigation", according to G4S.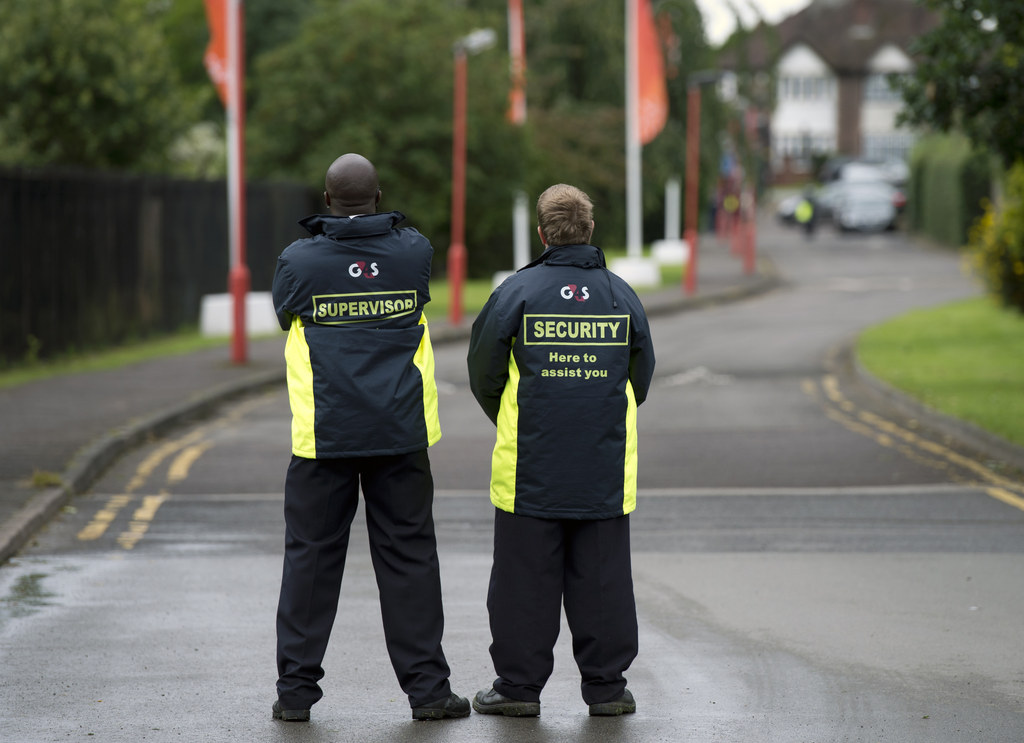 There may have been even more incidents of abuse at Medway than those alleged by the BBC, but a lack of CCTV evidence has hurt investigation of the complaints, the Howard League for Penal Reform told BuzzFeed News.
The BBC's Panorama showed scenes of guards at the private youth prison apparently slapping an inmate, using restraint techniques unnecessarily, and attempting to conceal their behaviour from CCTV cameras by standing under them. G4S initially complained about the BBC's decision to show the video but has now apologised.
A spokesperson for the Howard League for Penal Reform said that its lawyers had dealt with numerous concerns raised by or on behalf of young people at the prison "dating from at least 2008", but that "invariably complaints are not upheld, often because of a lack of CCTV evidence corroborating the child's version of events".
Among the cases the spokesperson cited:
* A "15-year-old boy, whose mother contacted the Howard League. She said that staff had taken him into his room, where no cameras were, and hit him about the head. The charity made a safeguarding referral."
* "A 14-year-old boy, who was restrained on numerous occasions, the use of force amounting to an average of more than once a fortnight over the relevant period."
* "A 16-year-old girl, who said that she was poked and called names, including foul language, by staff who forced their way into her room. She had placed a mattress against the viewing panel while on a constant watch. The Howard League made a safeguarding referral, which was investigated."
* "A 16-year-old asthmatic boy, who complained that, while he was in education, he was restrained by staff who squeezed his head and neck, causing him to fall to the floor. The Howard League made a safeguarding referral." This case is currently being investigated by the Prisons and Probation Ombudsman.
The spokesperson said the charity "submitted complaints to the secure training centre and the Youth Justice Board monitor", but "despite numerous requests, the charity was never provided with CCTV evidence of the incidents".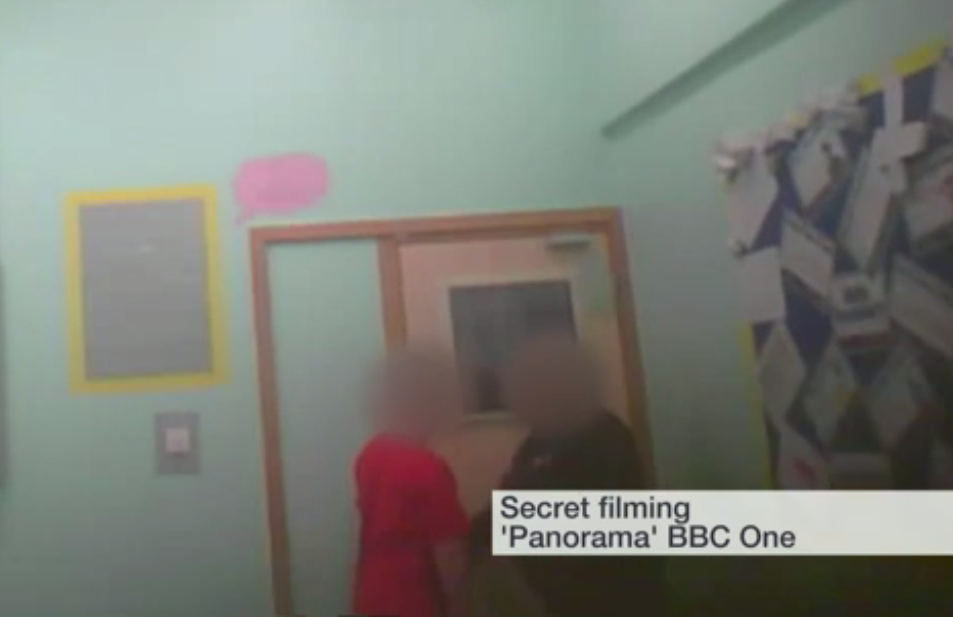 Dr Laura Janes, the Howard League's legal director, told BuzzFeed News: "In 10 years of doing complaints we've never seen the CCTV – often they'll say they've got it but it's not clear enough."
BuzzFeed News understands that Andy Slaughter, the shadow justice minister, may write to justice secretary Michael Gove following an urgent question about safety in prisons. Slaughter told BuzzFeed News: "The allegation that staff were concealing their behaviour from CCTV is particularly disturbing and should be immediately addressed by G4S."
He told Gove: "Given the concerns raised over many years and in many areas about G4S, we urge the MOJ [Ministry of Justice] to review all its contracts with that company to see whether it is fit and proper to manage major public contracts. ... To begin that process, we ask that today the government take immediate action to put all G4S-run prisons, STCs, and detention centres into special measures to assess the safety and competence of their operation."
Paul Cook, managing director of G4S children's services, said: "We are appalled by the behaviour of certain members of staff at Medway Secure Training Centre shown in the programme and I would like to apologise personally to any young people involved in these incidents."
Deborah Coles, director of the charity Inquest, has said that in any other setting the treatment "would be child abuse".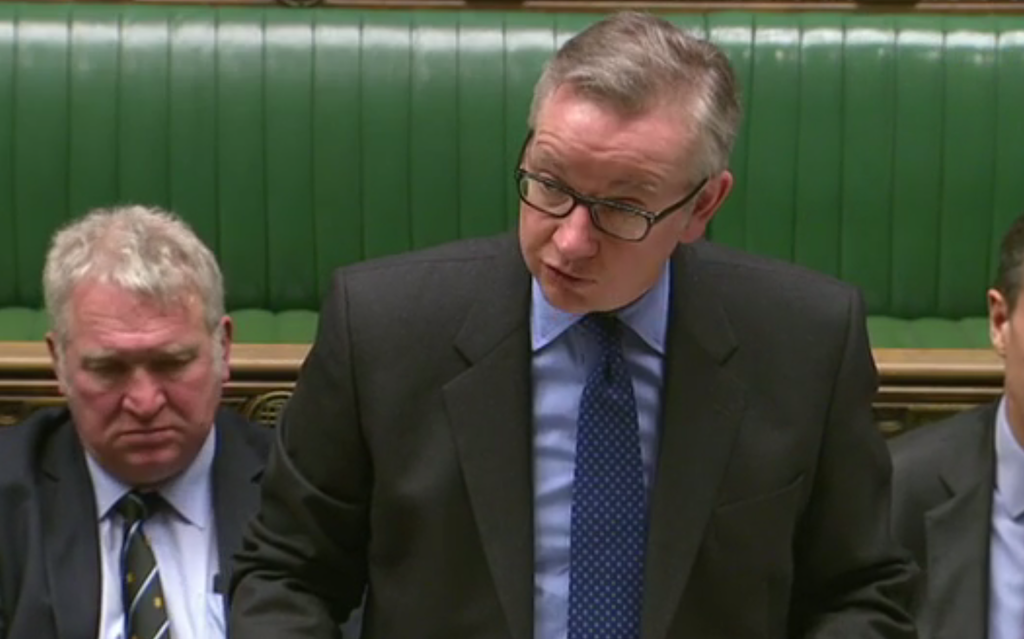 G4S's role in the youth justice sector has been controversial for many years. In April 2004, 15-year-old Gareth Myatt died from choking on his own vomit while being restrained in the company's Rainsbrook Secure Training Centre in Northamptonshire. This was followed by a ruling in 2012, when a high court judge ruled that the unlawful use of restraint had been widespread in privately run secure training centres for at least a decade, prompting a series of payouts.
Frances Crook of the Howard League said: "Watching this programme made me cry. The deliberate cruelty against children was one of the most upsetting things I have seen in this country. Shocking also was the institutionalised fraud being perpetrated to cover up that abuse.
"The children in Medway must be found other places within the next few days because this institution is rotten to the core. The contract should then be rescinded."
A G4S spokesperson said:
Anyone can make a complaint at Medway, from the children, to their parents, their case workers, Barnado's, the NHS nurses or G4S staff themselves. Last year alone, 40 complaints were referred outside of the centre for independent review by the local authority's Children's Safeguarding team, which has full access to the centre, the young people and centre records including CCTV footage. All CCTV footage is kept for 31 days unless a complaint has been made in which case it is retained until an investigation has concluded. All restraints are subject to review in a weekly meeting, attended by the the Youth Justice Board's on-site Monitor, the NHS healthcare team and G4S managers.

Of the 40 complaints referred out last year, 27 were unsubstantiated, 2 were substantiated, 1 was unfounded and 7 were referred back to us with practice and training needs identified. Three are on-going, but none of the referred complaints relate to the new evidence presented to us by the BBC.