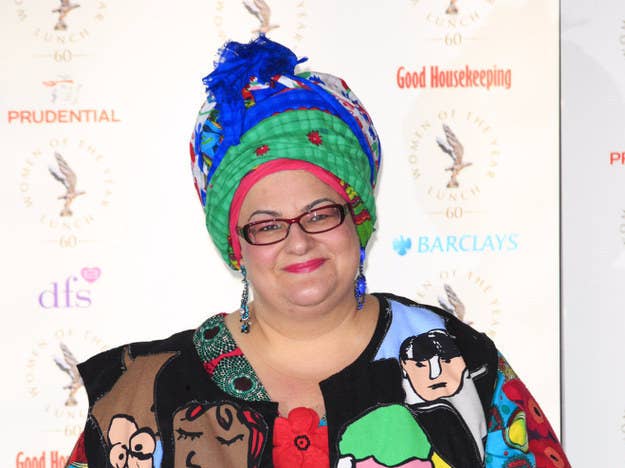 Whitehall stands to lose a significant portion of the controversial £3 million grant it gave to the now defunct south London youth charity Kids Company, a joint investigation by BBC Newsnight and BuzzFeed News has revealed.
BuzzFeed News and BBC Newsnight were told by local and national government officials that they were surprised by the low number of clients the charity appeared to be handling.
In its own literature, the organisation claimed to "intensively" help 18,000 young people and to "reach" 36,000. Earlier this month, Batmanghelidjh told Radio 4's The Report: "The most high-risk group of kids, that's what's sucking up all our money… On the latest database, it was 15,933. This is the group where there [are] keyworkers allocated [to the young people]."
Kids Company has handed over the details of only 1,692 London clients – adults and children – to the authorities, with 331 designated as high risk, while Bristol city council has been given details of a further 175 clients, sources told BuzzFeed News and BBC Newsnight.
Local authorities are now working through these young people to check on their needs.
The insolvent charity no longer has employees or spokespeople, so BBC Newsnight and BuzzFeed News approached former senior members of the charity's management for comment. One speculated that the charity's user load was higher, but local and central government sources said they felt the lower number accurately reflects the size of the charity's client base.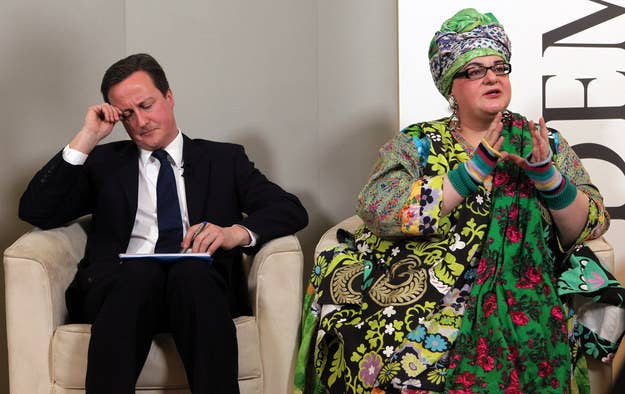 One reason for the discrepancy, one former manager told BBC Newsnight and BuzzFeed News, is that the charity's client group included people on limited visas, people without leave to remain, and undocumented young people.
Officials in local and central government have expressed concerns that the charity used public money to support illegal immigrants and told us they fear staff may not have passed on the details of these clients because they feared it might lead to their deportation. Batmanghelidjh told officials it helped 3,000 people who were ineligible for public support on account of their immigration status. They do not believe this figure is correct, but are concerned that vulnerable people who are in Britain illegally are now without support.
On Thursday, an official receiver for the charity was named after the Insolvency Service was appointed as its liquidator at a High Court hearing. Officials at the Cabinet Office also expect to lose a major part – around £1.2 million – of the contentious £3 million grant that was paid to the charity on Thursday 30 July, just four working days before the charity collapsed.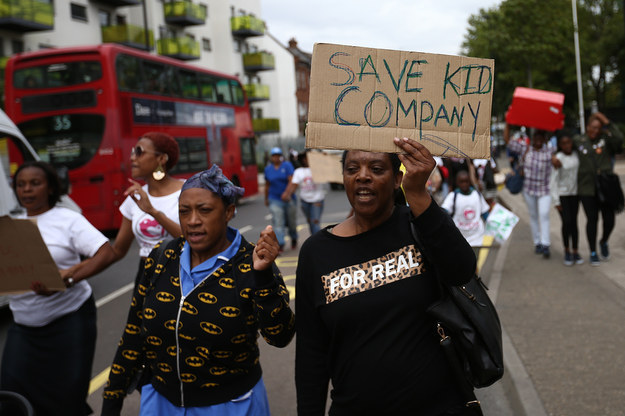 As BBC Newsnight and BuzzFeed revealed, some of this money was being used to pay staff salaries that were overdue, but the Cabinet Office claims it should have been used for restructuring. Emails sent from the charity to civil servants in the days before it shut down suggest that this £1.2 million cost to government delayed closure by only five working days. The grant was already contentious, since Richard Heaton, the permanent secretary at the Cabinet Office, advised against it.
In a letter on 26 June he wrote that an initial payment of £4.3 million had not seen the conditions attached to it met. "The experience this Department has of the charity's management and capacity gives me limited confidence that Kids Company will successfully implement the changes they describe in their new restructuring plan," he wrote. Nonetheless, a further £3 million was issued by ministers with a subsequent condition that it only be paid if Batmanghelidjh were to step down as CEO.
Further concerns have been raised about the charity's use of restricted funding. The Charity Commission has said it is "conducting a live compliance case into Kids Company. The case is examining and scrutinising various concerns about alleged financial management and governance issues in connection with the charity."
It appears that among these concerns are allegations first reported in the Mail on Sunday that the charity was bankrolling a place at a £28,000-a-year private school for the teenage daughter of Batmanghelidjh's personal driver. She told the paper that the girl's academic fees had been covered in the form of a bursary, but the Mail on Sunday reported that thousands of pounds had been paid to the school on her behalf, possibly because "extras and other costs incurred by the girl at the school" were not covered by the bursary.
The complex case team of the Metropolitan police's sexual offences, exploitation, and child abuse command is also investigating allegations that potential crimes were not reported to the authorities. It is believed this investigation opened following testimony passed to the authorities by BuzzFeed News and BBC Newsnight.
The Times reported on Friday that more than 40 former employees of the charity who lost their jobs without redundancy payments when the charity collapsed have consulted lawyers. Charities on average keep five months' worth of spending in reserve cash; in Kids Company's case this would be around £6 million, yet its annual report shows it kept only £434,282 as reserves in 2013.
Grants to Kids Company and the charity's management are expected to be looked at in significant detail in the months and perhaps years to come, with a strong chance of involvement from both the National Audit Office and the Public Accounts Committee.
Batmanghelidjh last month claimed that Oliver Letwin, head of the Cabinet Office, verbally promised her £20 million in July 2014 and that she wrote to him to thank him – however, the Cabinet Office denies receiving this letter and denies this sum was promised to her.