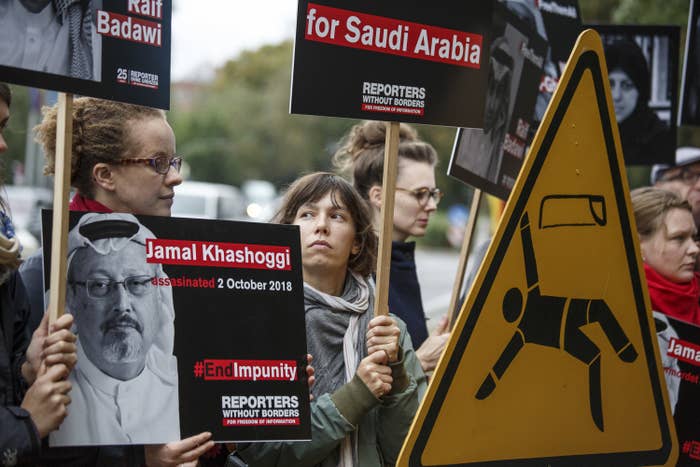 Saudi Arabia has sentenced five people to death for the murder of Jamal Khashoggi, the kingdom's public prosecutor has said.
Three people were sentenced to jail terms adding up to 24 years, according to a statement read at the public prosecutor's office in Riyadh on Monday, while three others were acquitted.
Khashoggi, a Washington Post columnist, was last seen alive entering the Saudi Embassy in Istanbul, Turkey, on Oct. 2, 2018. It would take two weeks of denials before Saudi officials finally admitted he died inside the building, initially claiming he died in a "fistfight."

In September, a Turkish newspaper published new details of a recording which reportedly captured the final moments. It was reported that he was suffocated and then dismembered by a forensic expert with a bone saw.
In November last year, the prosecutor claimed that the men accused of the murder acted without the knowledge of Saudi Crown Prince Mohammed bin Salman.

However, according to a report by the Washington Post, the CIA has concluded he personally ordered the killing. A UN expert has concluded that it was an "extrajudicial execution".

In October, Prince Mohammed, the de facto leader of Saudi Arabia, said he took "full responsibility" for the killing, but he continues to deny his involvement.
In a statement, the Washington Post publisher Fred Ryan said: "The complete lack of transparency and the Saudi government's refusal to cooperate with independent investigators suggests that this was merely a sham trial."
He went on: "Those ultimately responsible, at the highest level of the Saudi government, continue to escape responsibility for the brutal murder of Jamal Khashoggi."