Good morning. Here is a tweet by the Tory MP Andrew Bridgen, who apparently likes to spend parliamentary recess in his office working on his computer with a framed slogan about freedom propped up on an open drawer behind him and a big bunch of keys on his desk.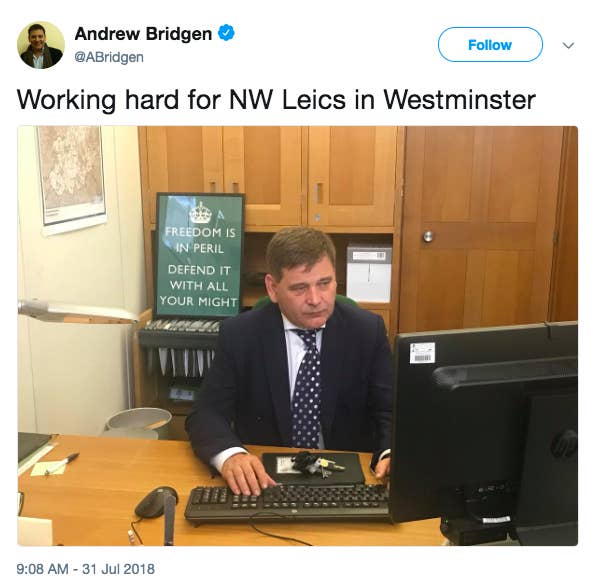 You will never guess what happened next. Except you will.
Within about three seconds, people started saying this.
And within about 10 seconds, they had.
Maybe he just thought becoming a meme would be fun or something.
Still, good to see there was lots of support from his own party.
They were all right behind him.