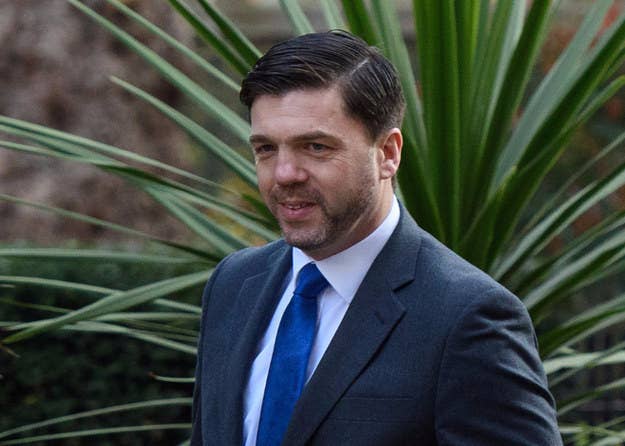 Labour is set to ask a series of questions in the House of Commons after newly released government documents drawn up during the creation of the universal credit benefit raised concerns of organisational failure at the Department for Work and Pensions, the threat of cyberattacks, and a risk of fraud.
The high number of potential issues with the new benefit, and the actions being taken to resolve them, are detailed in a DWP "risk register". It was finally disclosed this month by the department after a freedom of information request by John Slater, a former IT project manager, and Tony Collins, an investigative journalist, following a four-year legal battle.
Labour's shadow work and pensions secretary, Owen Smith, told BuzzFeed News: "It's no wonder the Tories went to great lengths and spent thousands of pounds in legal costs trying to stop these documents from being published."
The universal credit (UC) scheme aims to merge six benefits into one monthly payment, but has been beset by problems since its inception. There have been fears that the online system will preclude people from using it, but the biggest concerns have been over the delays surrounding the project.
The DWP had claimed in 2011 that 12 million benefits claimants would be using UC by 2017, but according to the Commons public accounts committee the project will not be finished until 2021. The documents appear to cast a light on some of the issues that have caused this delay.
The documents, which date from 2012, contain a line in which parts of the project are described as "pushing above the programme funding envelope". They also raise concerns that the programme lacks a "robust framework of assurances", which means "rework" may be needed if elements of the project are "not fit for purpose". Fears over staffing are described, with concerns over "skilled staff resources not in the right place at the right time".
There are concerns over fraud. Another line describes how "customers may be given access to UC resources to which they are not entitled leading to an increased risk of fraudulent activity". The documents also warn that, without "prevention and detection and technical controls", fraud "may be successfully perpetrated... leading to significant financial losses".
Months after these risks were recorded, the then-shadow work and pensions secretary, Liam Byrne, described UC as "a car crash waiting to happen". A DWP spokesperson told the BBC: "Universal credit is on track and on budget. To suggest anything else is incorrect."
Smith told BuzzFeed News the documents "expose the government's worthless claims that universal credit was 'on track and on budget' and they reveal it was DWP incompetence that held back its roll-out".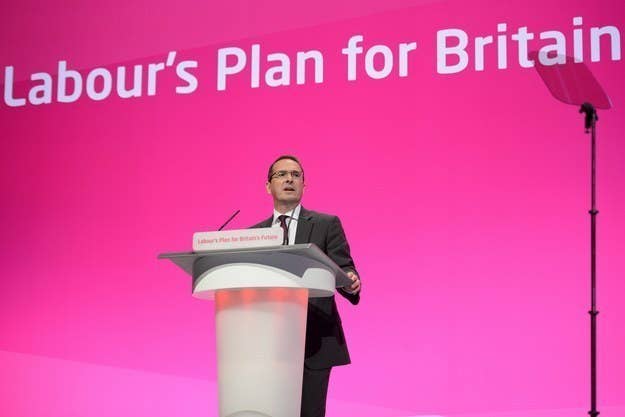 The documents also describe how there is a "high risk of cyber attacks against the underlying service", because UC is "a high-value asset".
John Slater, the former IT project manager who filed the FOI request, told BuzzFeed News that it was "shocking" to see "essential considerations" like fraud and cyber security not being "at the core of [UC]" from the start.
He said: "It seems from the disclosed information that they were seen as 'things' to be added on later once they had been thought about. Given that the IT was driving the programme (and the production of the regulations) that was clearly a recipe for disaster as such key areas need to be at the core of IT development."
In 2013, a year after the documents were drawn up, major projects experts were brought in to review UC. The project was reset, and Whitehall sources have told BuzzFeed News that security and counter-fraud defences have now been "fully integrated" into the service.
However, new statistics for the roll-out of universal credit were released on Wednesday, and showed the number of new people using it has fallen back compared with the previous month.
However, Smith said: "Since Stephen Crabb took office, the pace of [universal credit's] roll-out has fallen back even further. He now has a duty to be honest to those already on universal credit as to exactly why that is.
"If it's for the same reasons as before – organisational failure at the DWP, the threat of cyberattacks, and greater risk of fraudulent activity. He must come clean about those risks.
"Stephen Crabb's cut-back version of universal credit is already hitting working families hard. It'd be totally unacceptable if they're also asked to put their personal details at risk."
A DWP spokesperson said: "Universal credit is revolutionising the welfare system and this type of planning is normal and sensible for a project of this scale.
"These documents are nearly five years old and out of date. The reality is UC will be available in every jobcentre across the country by the end of the month and claimants are moving into work quicker and earning more than under the old system."