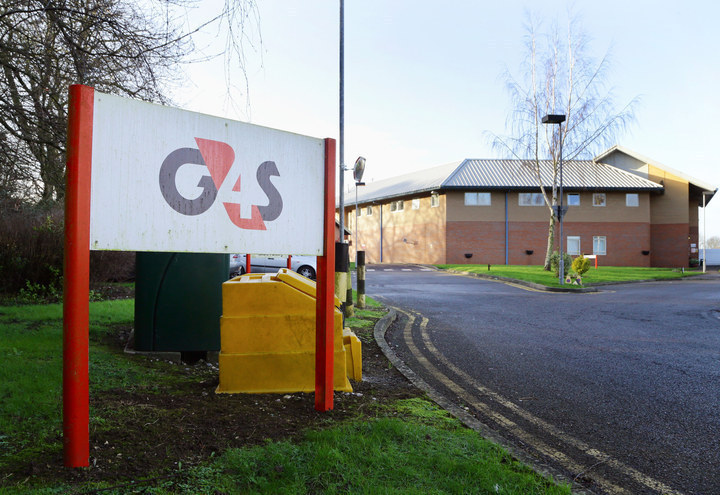 G4S has been fined a total of just £707 since 2010 for security breaches at a youth prison at the centre of allegations that prisoners were abused by staff.
The penalties were for two breaches at Medway Secure Training Centre, where a BBC Panorama investigation appeared to show guards at the private youth prison slapping an inmate, using unnecessary restraint techniques, and attempting to conceal their behaviour from CCTV cameras by standing under them.
The fines – contained in data supplied by the Ministry of Justice to Labour's shadow minister for government transparency, Louise Haigh – are understood to be for incidents unrelated to the Panorama investigation. But the data reveals how small the penalties are likely to be in those cases too.
In February, Paul Cook, the company's director of children's services, told BuzzFeed News that the company would probably face small financial penalties over the alleged abuse.
By contrast, G4S has been fined more than £1 million in total for breaches at Rye Hill prison, where there has been an escape, a hostage situation, and an apparent suicide. The prison, which is solely used for sex offenders, was fined £1,049,114 for 38 separate contract breaches over the last five years.
The vast difference in the penalties highlights the variations in the contracts that govern each privately run prison. These set out the threshold for receiving fines and the size of fine each prison can face.
The data suggests breaches in youth prisons attract much smaller penalties than those in adult jails. No youth prison has been fined more than £350 for a breach, but at HMP Birmingham, an adult prison, eight fines totalled £314,730.
In total, G4S-run prisons have received fines totalling £2.7 million since 2010 – but the company's revenues on the contracts run into billions.
It took three months for Haigh to obtain the data, and justice secretary Michael Gove was forced to give her an apology in the House of Commons. The department is now subject to an inquiry by the all-party procedure committee.
Haigh said: "The taxpayer forks out billions to private contractors like G4S, yet the Ministry of Justice had to be dragged kicking and screaming to reveal repeated and serious failings at some of our most high-profile prisons.
"At HMP Rye Hill, which houses serious sex offenders, there were serious breaches on no fewer than 38 separate occasions and yet the public was utterly oblivious.
"It is a scandal that G4S are happy to take our money, repeatedly fail, and then hide it from us."
But Jerry Petherick, managing director for G4S Custodial and Detention Services, said: "Contracts we manage on behalf of the Ministry of Justice are very tightly monitored and we are rightly held to account by on-site government controllers in addition to the various statutory inspecting arrangements.
"We are incentivised to report operational breaches, such as a dip in staffing levels, security incidents or seizures of contraband because the penalties for not reporting are considerably more punitive.
"This kind of structure is a powerful motivator to improve our service and therefore the results for prisoners and the taxpayers and communities we ultimately serve. In the case of Rye Hill, financial penalties peaked two years ago and in the prison's most recent independent review, inspectors found that the prison is performing 'very well' with offender management processes among the best they have seen."
A Ministry of Justice spokesperson said: "Private providers play an important role in managing offenders, but poor performance is not tolerated. As these fines demonstrate, we take tough action where providers fail to meet rigorous contractual obligations and standards.
"Performance is closely monitored and providers can have their contracts terminated for consistent poor performance."