During debate night, Bernie Sanders decided to let everyone know he was tuning in.
He probably didn't expect everyone to get all the feels as a result.
Pretty soon people said it reminded them of other harrowing moments.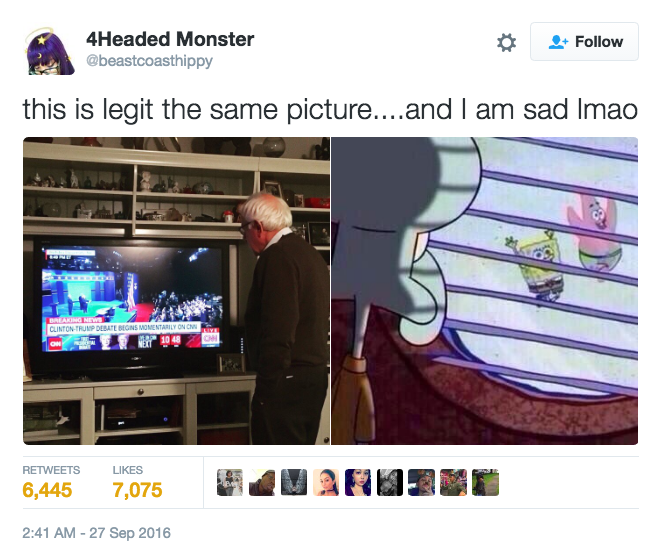 Including another famously moving viral Twitter picture.
And then people just started memeing like mad.
Let's hope he got to watch the good stuff afterwards.