The mother of the boy who wrote this answer recently uploaded a picture of it to Imgur with the caption, "This is why my kid is going places."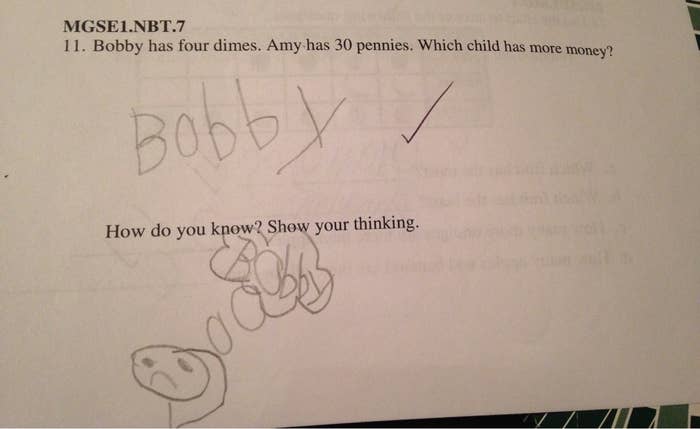 It's now been viewed four million times on that site alone.
BuzzFeed got in touch with the woman, who asked to remain anonymous. She's from Georgia, and her son is 6 years old and in first grade.
"His dad and I picked him up from school and saw this test and just died laughing," she said. "He initially didn't know what was so funny because he just answered the question. We explained it to him and he said 'Oh! I see now why you laughed!' I told him yesterday over 3 million people saw his answer and he's over the moon with excitement."
And best of all, she tells us, her son aced the test.