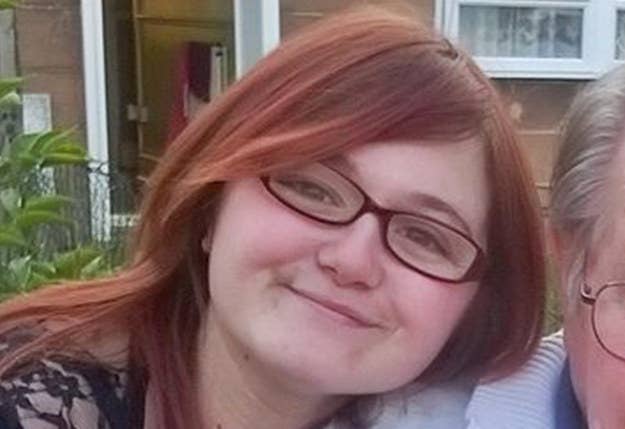 A babysitter who had sex with an 11-year-old boy has been spared jail after his father, who had formerly been a sexual partner of hers, told the court that his son had regarded it as "a notch on his belt".
The Swindon Advertiser reported that Jade Hatt, 21, "climbed astride" him last November, removed her clothes and then took off the boy's.
The judge gave Hatt a suspended sentence on the grounds that while she was "immature", her victim was "unusually mature", which in his view narrowed "the arithmetic age gap", according to the Daily Mail.
Hannah Squire, prosecuting, told the court that: "The defendant was friends with the boy's father, with whom she had had a brief sexual relationship."
She said that on one of the occasions on which she was babysitting the boy, he was lying down, at which point: "Jade Hatt sat on top of him, sat astride him, took off her clothes and removed his.
"In his words she started bouncing on his private parts. Sexual intercourse took place. According to him it was fairly brief: about 45 seconds. She told him she enjoyed it, he said he had not as it was wrong," she said.
According to the Swindon Advertiser, the boy's father called police after he found a love bite on the boy's neck and texts on his phone.
The father told the court: "I know he told her he was 15. He looks older than his years. He is sex mad.
"He would have been fully up for this experience and in many ways sees it as a notch on his belt and is totally unaffected by it."
Hatt's lawyer, Rob Ross, said his client was "small", "immature", and "clearly doesn't operate at the level of a 20-year-old".
The judge, Tim Mousley QC, accepted this argument, telling the court that the case was so exceptional he could go beyond usual sentencing guidelines. He told the defendant: "Having read everything before me, it was quite clear he was a mature 11-year-old and you were an immature 20-year-old so that narrows the arithmetic age gap between you."
He added: "I have read the comments of the boy's father to the police where he doesn't consider you a typical 20-year-old. I have also read what he has said about the effect on the victim."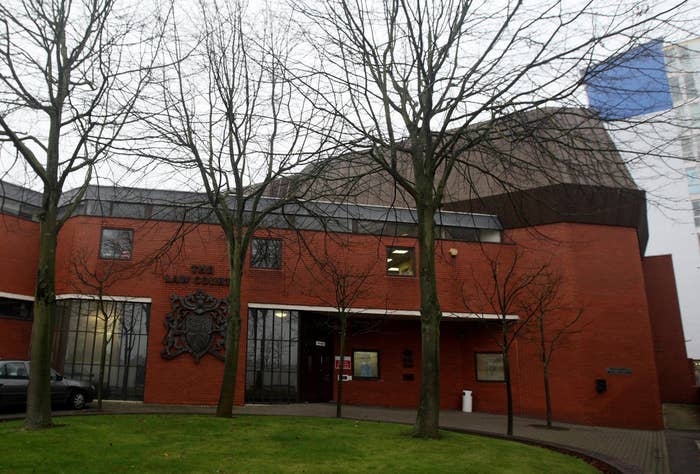 The judge sentenced Hatt to a six-month jail term suspended for two years with supervision and told her she had to register as a sex offender for seven years. He also issued an order banning her from having unsupervised contact with young boys for two years.
Julian Young, a solicitor based in central London, told BuzzFeed News it was an unusual decision: "Unless it was something very transitory – and even then – a case involving an adult and a child with a 10-year-gap between them would normally result in an immediate custodial sentence. However, there may have been other factors in the background which would lead to the judge thinking that immediate custody shouldn't have been imposed," he said.
Lyndon Harris, an editor on the UK Criminal Law Blog, told BuzzFeed News that if the guidelines were applied "mechanistically", a custodial sentence would probably have been handed down, "but the guidelines give judges quite a degree of discretion". He said: "By the sounds of it, if the 21-year-old is immature - if the judge decided she's like a 15 or 16 year old mentally, and the 11-year-old is more like a 15-year-old - what benefit to her or society comes out of [a custodial sentence]?
He said: "The best thing to do is keep her out of prison - it's cheaper, better for her long term prospects, and you can get her on a community course and have time to explore why she did it, whether she knew if it was inappropriate case and so on. This seems to be the sort of case where if you've got a sensible judge you look to rehabilitate rather than punish – though she certainly needs to be punished, it's not acceptable behaviour."
UPDATE
The Telegraph reported that the boy's mother, who is estranged from the father and can't be named for legal reasons, has vowed to appeal Hatt's sentence.
She told the paper: "He [the boy] is not sex mad. He is 11 years old. Of course he is interested in girls, but that is how it is in the playground. It is girls his own age.
"This should be looked at the same as if this was a 21-year-old man having sex with a little girl. It is no different in my eyes, and she got away with it way too lightly. He is just a normal boy. He would rather be playing his computer games," she added.
The Telegraph added that the woman "said she felt utterly violated and blamed her ex for helping their son's abuser avoid a prison sentence."
She told the paper: "It is just lucky for [the mother] I can't take the law into my own hands, and I won't. I have been left disgusted with his dad and the justice system.
"Jade is only a few years younger than me, and just because someone is immature for their age does not make it okay," she said.