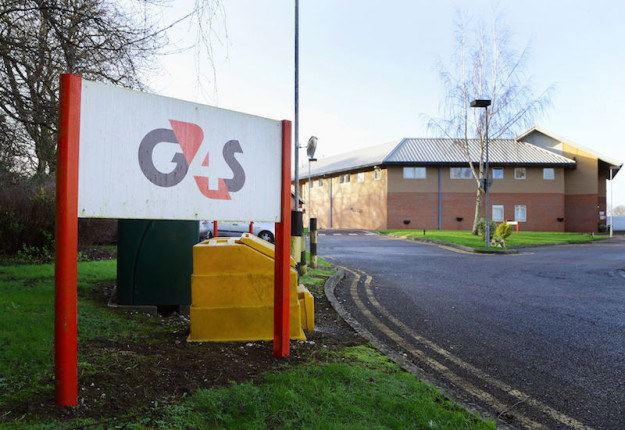 The High Court on Friday issued a blow to campaigners who were seeking a judicial review of the decision to award a helpline for victims of discrimination to the controversial outsourcing corporation G4S.

The Equality Advisory and Support Service (EASS), currently run by the Government Equalities Office, based in the Department of Education, provides support and advice to people who have faced discrimination at work on the grounds of sex, sexuality, race or disability.

Earlier this month, BuzzFeed News revealed the government allowed only six companies – none of which had any background in human rights work – to bid for the contract to run it.
The claim was brought by the charity Law Centres Network (LCN), backed by a crowdfunding campaign.

The judge in Friday's judgement, Mrs Justice Simler, recognised "serious public concerns" about G4S' record had been raised by "respected organisations" including LCN, Liberty, and others, which had provided a dossier of cases that they said brought the contract into question, including allegations of abuse by staff at Medway youth prison, and the death of an asylum seeker being deported by the firm in 2010.
However, Simler said she was not satisfied that further inquiries into G4S would have led government to choose differently.
Bella Sankey, director of policy at Liberty, said: "While this decision is disappointing, the Government can still show it is genuinely committed to tackling inequality and injustice by returning this vital service to a provider with the necessary expertise to help those who face discrimination.
"Liberty and many others – both inside and outside Parliament – have demanded an inquiry into how our national discrimination helpline was handed to a company responsible for appalling human rights violations. We urge MPs to demand the contract be suspended while that investigation takes place."
The judgement is unlikely to be the last that's heard of the issue – 48 Labour MPs have signed a letter written by Kate Osamor, Labour's shadow secretary for international development, calling for a parliamentary inquiry into the decision.
Daniel Carey, the solicitor acting for LCN, said: "It is disappointing that the Court has allowed the decision to appoint G4S to provide the equalities and human rights helpline to stand – even when the Judge accepted that it had been made in private and without any analysis of the equalities impact relating to the company's track record. We will consider with the Law Centres Network the steps now to be taken in light of this decision."
The company's managing director for G4S employment support services, Neil Malpas, said: "Today's ruling offers reassurance to users of the helpline, the Government Equalities Office and our team of advisers that as of tomorrow morning this important service will remain available.
"Transferring a facility like this requires a significant level of preparation, and I am grateful to all our partners for the training and support they have provided to our advisers as part of that process.
"The team appreciate they are under scrutiny, but we are determined to meet expectations, continue to build partnerships and further develop this service to deliver a valuable resource to vulnerable people."