Saudi Arabia's planned crucifixion of a young activist has exposed a split in the British government over a multimillion pound contract with the Gulf regime's prison system.
According to Amnesty International, Ali Mohammed Baqir al-Nimr was sentenced to death on 27 May 2014 after confessing to offences that took place when he was 17 years old.
The charity wrote:
Ali al-Nimr was sentenced to death on 27 May 2014 by the SCC in Jeddah, for offences that included taking part in demonstrations against the government, attacking the security forces, possessing a machine-gun and armed robbery. The court seems to have based its decision on "confessions" which Ali al-Nimr has said were extracted under torture and other ill-treatment and has refused to look into this allegation.
Amnesty said Nimr's sentence has now been upheld by appeal judges at the Specialised Criminal Court (SCC) and by the Supreme Court – and that he is liable to be executed "as soon as the King has ratified the sentence".
The charity claimed he was not allowed to see his lawyer and that officers tortured him to make him sign a confession.
Nimr is the nephew of prominent Shiite cleric Sheikh Nimr Baqir al-Nimr, from eastern Saudi Arabia, who was himself sentenced to death by the Specialised Criminal Court on 15 October 2014.
The cleric's offences included "disobeying and breaking allegiance to the ruler", "calling to overthrow the regime", "calling for demonstrations", "inciting sectarian strife", "questioning the integrity of the judiciary", and "interfering in a neighbouring state's affairs". Amnesty said his trial was also "deeply flawed".
The case has piled pressure on the UK Ministry of Justice, which campaigners accuse of providing support to the Saudi Arabian prison system.
The controversy centres around Just Solutions International (JSI), the controversial commercial arm of the Ministry of Justice.
It was set up by former justice secretary Chris Grayling and was supposed to be a trading arm through which the National Offender Management Service (NOMS) could sell its expertise around the world.
Seven days ago, Grayling's successor, Michael Gove – said by insiders to strongly oppose the notion that Britain should enter into such commercial contracts with despotic regmes – announced that JSI would be wound up.
However, a £5.9 million contract to advise Saudi Arabian prison system on training needs will still be delivered.
BuzzFeed News understands that Gove wanted to terminate the entire contract but this was blocked by other government departments who feared that it would damage relations with the Saudis.
The original reason given for continuing with the delivery of the contract was that UK taxpayers would be liable for penalties if it was withdrawn. Justice minister Andrew Selous said in a written parliamentary answer that "NOMS is now liable for financial penalties should the bid be withdrawn".
However, Selous has now admitted that this information was incorrect and that he misinformed parliament. In a letter sent to the Conservative MP Nigel Huddlestone, seen by BuzzFeed News, the minister said NOMS wouldn't be subject to financial penalties.
He wrote: "I have asked officials for a full explanation as to why incorrect information was provided first to ministers and then to parliament through a written answer. It is clearly unacceptable for incorrect information to be given to parliament and I apologise unresevedly for this error."
As a result, he wrote, the parliamentary record has been corrected.
A Ministry of Justice spokesperson told BuzzFeed News: "JSI is being wound up. Once the current bid to supply training advice is completed, MoJ will not enter into similar ventures."
However, they confirmed that the Saudi Arabia work would still be going ahead. "The government has decided halting all work with Saudi Arabia at this late stage would be detrimental to [the government's] wider interests," the spokesperson said.
The department declined to elaborate on what these "wider interests" could be, and the current JSI brochure makes no mention of its relationship with other government departments.
The decision to continue with the training contract has attracted criticism from campaigners, and the deal is facing a legal challenge brought by the Gulf Center for Human Rights, which is crowdfunding the campaign.
The organisation claims that far from improving human rights standards, "The UK is more likely to be simply improving the efficiency of the systems within which these notorious abuses are being carried out."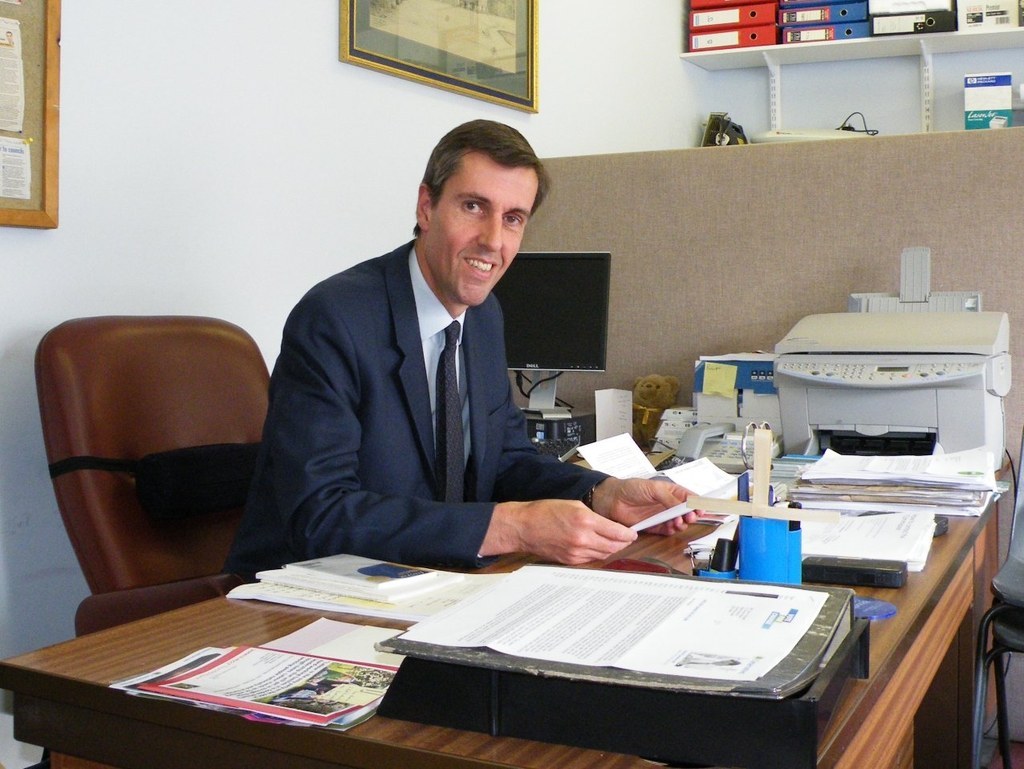 The Financial Times blogger David Allen Green has compiled a timeline of JSI that shows the venture was originally intended to be a cross-departmental initiative: In 2013 the then justice minister Chris Grayling described how it would work "in liaison with UK Trade and Investments, the Department for International Developments and the Foreign and Commonwealth Office". It is unclear whether – or at what stage – these relationships ceased to exist.