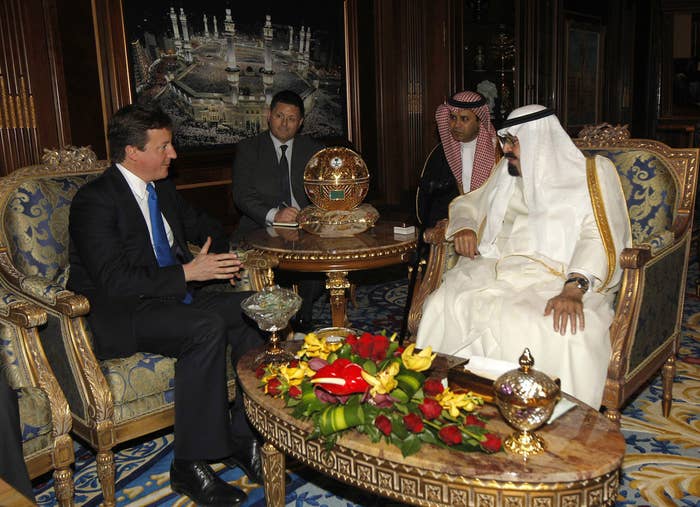 David Cameron's governments have overseen the sale of over £5.6 billion of military licences to Saudi Arabia since 2010, according to new research published by Campaign Against Arms Trade.
The kingdom is by far the largest buyer of arms from the UK, and the UK is the largest military supplier in the world to the Saudis, selling them equipment including night sights, fighter jets, bomb components, machine guns, and tear gas. Some of these weapons have been used by the Saudi-led coalition in bombing raids in Yemen that have raised war crime concerns.
The revelation of the scale of the UK's arms sales to the kingdom comes amid growing international criticism of the Saudi regime following the execution on 2 January of prominent Shiite cleric Nimr Baqer al-Nimr and 46 other individuals accused of terrorism. The decision to execute has ignited a new crisis in the region as governments sever diplomatic ties.
It also coincided with the end of the ceasefire in Yemen and the Saudi-led coalition restarting its bombing campaign.
The UK has been accused by lawyers of breaking international law by selling arms to Saudi Arabia while the latter continues to conduct​ strikes in Yemen. In October, Medecins Sans Frontieres said one of its hospitals in northern Yemen had been destroyed by several airstrikes. And an Amnesty International report claimed that a UK missile was used in an unlawful airstrike on a civilian target.
Britain has a history of providing arms to Saudi Arabia that dates back to 1965. In 2008, former prime minister Tony Blair was criticised for having cancelled a Serious Fraud Office investigation of a multibillion-pound arms deal between Saudi Arabia and BAE Systems.
Under Blair's successor as PM, Gordon Brown, the UK licensed £1.6 billion of arms to Saudi Arabia between January 2008 and May 2010. Since 2009 Saudi Arabia has appeared on the "priority markets" list for UKTI DSO (the British civil service body that exists to promote arms sales).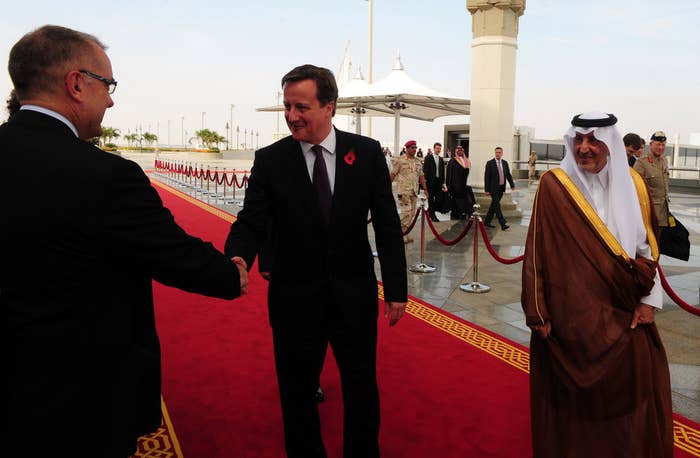 The British Foreign Office condemned the recent mass executions, but the UK has been criticised for the extent of its relationship with Saudi Arabia.
In October, justice minister Michael Gove cancelled a £5.9 million contract to advise the Saudi Arabian prison system. As BuzzFeed News revealed, he had wanted to cancel the contract for some time, but other government departments had stopped him from doing so. One of the departments blocking him was believed to be the Foreign Office.
Despite recent controversies, it appears sales to Saudi Arabia are only set to continue. There are reports in the Gulf press that the UK government will be making visits to the kingdom in the next few months to seal "multi-billion-pound defence contracts".
There is a high level of integration between the UK and Saudi defence programmes, with around 240 UK Ministry of Defence civil servants and military personnel working in the UK and Saudi Arabia to support the contracts through programmes paid for by the Saudi government.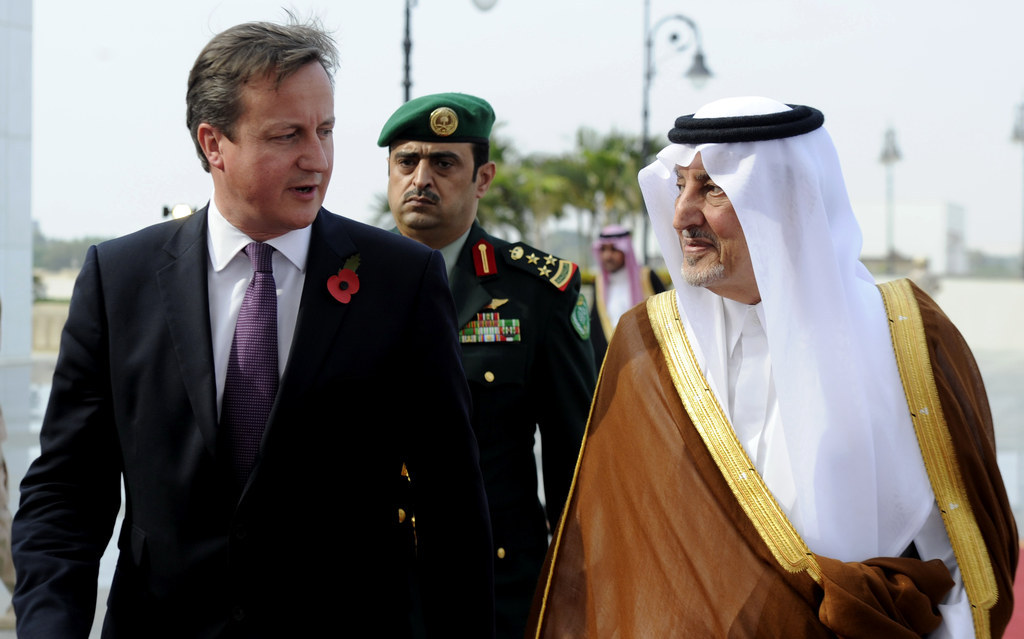 On 12 November 2015, law firm Leigh Day wrote on behalf of CAAT to Sajid Javid, the secretary of state for business, innovation, and skills, saying that in light of alleged breaches of international humanitarian law it was concerned about arms sales to Saudi Arabia.
The Department for Business, Innovation and Skills (BIS) replied on 10 December 2015, but according to a statement from CAAT it "failed to reassure Leigh Day or CAAT that the UK government was following its own rules when assessing the risk that the goods exported might be used in contravention" of international humanitarian law.
Andrew Smith of CAAT said: "The Saudi regime has a history of locking up bloggers, executing critics and cracking down on dissent. Despite this they can always rely on getting almost uncritical support from countries like the UK that prioritise arms company profits over human rights."
He added: "UK bombs and fighter jets have been central to the destruction of Yemen. As long as Saudi enjoys the political and military support of the most powerful Western nations, then it will continue oppressing its own population and those of neighbouring states."
A government spokesperson told BuzzFeed News:
"The Government is satisfied that extant licences for Saudi Arabia are compliant with the UK's export licensing criteria. No aspect of our commercial relationship with Saudi Arabia prevents us from speaking frankly and openly to them about human rights. We will not pursue trade to the exclusion of human rights: they can and should be complementary.
"Ministers frequently discuss human rights and raise concerns with the Saudi Arabia government. We also make our views clear in the FCO's annual Human Rights and Democracy Report. In addition, we have a regular dialogue about a range of human rights concerns via our Embassies in each country or via EU representatives."