Another far-right activist has been refused entry to Britain, following the recent banning of internet personalities Martin Sellner, Lauren Southern, and Brittany Pettibone.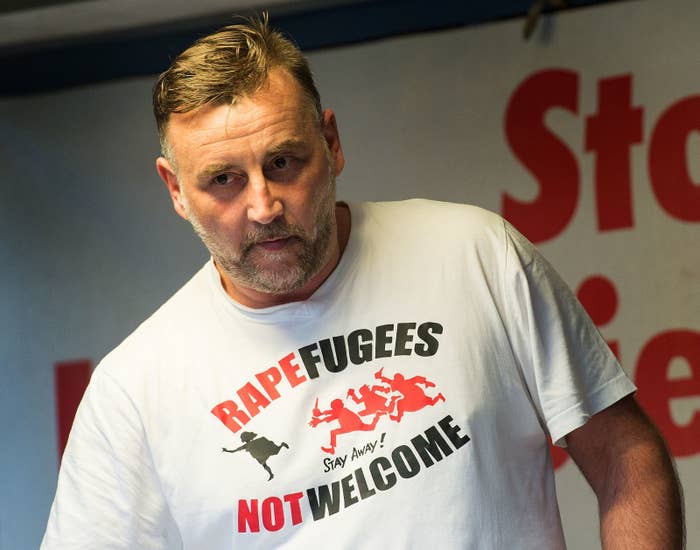 Lutz Bachmann, the founder of the far-right Patriotic Europeans against Islamisation of the West ("Pediga") movement, was banned ahead of a mass meeting at Speakers' Corner in Hyde Park, where the activist Tommy Robinson was due to address a large crowd.
Bachmann founded Pediga in 2014 in protest at plans for refugee centres to open in Dresden. The 45-year-old, who has a number of criminal convictions including drug dealing, theft, and assault, stepped down as leader in 2015, following an outcry over a Facebook photo which appeared to show him dressed as Hitler – but was later reinstated.
A Home Office source confirmed he was refused admission at Stansted Airport on 17 March, on policy grounds that his presence in the UK was not conducive to the public good.
He was detained and subsequently removed from the UK the next day – the morning of the event.
Right-wing commentators, including Katie Hopkins, tweeted pictures of the notice of refusal he had received.
The event at Speakers' Corner went ahead, with Robinson delivering a speech on behalf of Sellner. The event passed without major incident.
Robinson pledged to make Speakers' Corner "the battleground for free speech in the UK" and said he would return in seven days' time.
A Home Office official said: "Border Force has the power to refuse entry to an individual if it is considered that his or her presence in the UK is not conducive to the public good."