A Mysterious Stranger Bought This Young Mum A Drink On A Train Because She's "A Credit To Her Generation"
In "people are actually lovely" news...
Here's Sammie Welch, 23, with her 3-year-old son, Rylan.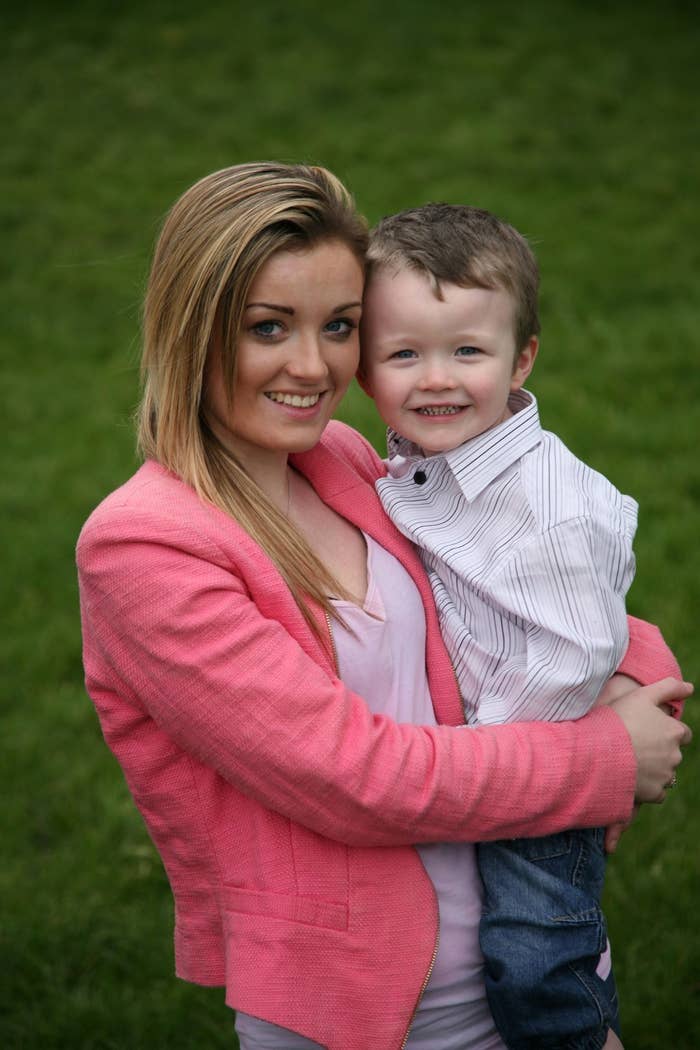 It reads:
Have a drink on me.

You are a credit to your generation, polite & teaching the little boy good manners.

Man on train at table with glasses & hat.

Have a lovely evening.

P.S: I have a daughter your age. Someone did the same for her once! Hope when she has children she is as good a mother as you!
Welch posted about it on Facebook, and as you can imagine, it got shared pretty quickly.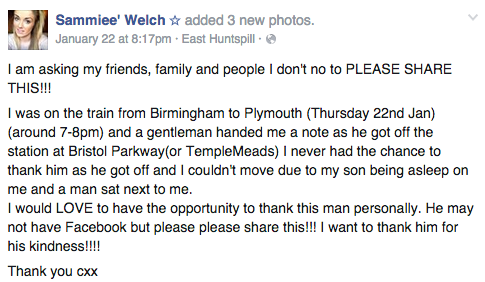 The trip from Birmingham to Plymouth usually takes over three hours.