So over at the Bolt blog, they've pulled apart a pair of Beats by Dre headphones, which they say sell for $199 (about £126).
They made a bunch of interesting discoveries. Like the fact that 30% of the weight comes from these four metal parts.

And what do those metal parts do? According to the engineer, nothing: They're just there to add weight and make the headphones feel more substantial – though this has been disputed by commenters on the Gizmodo blog, who say they do serve a purpose.
They noticed that there was minimal use of screws.
They wrote: "Screws are cheap but are tedious to install, hence nearly every part on this product is snapped or glued together."
Then they tried to estimate the cost of all the different parts. And it came to...$16.892, without labour or shipping.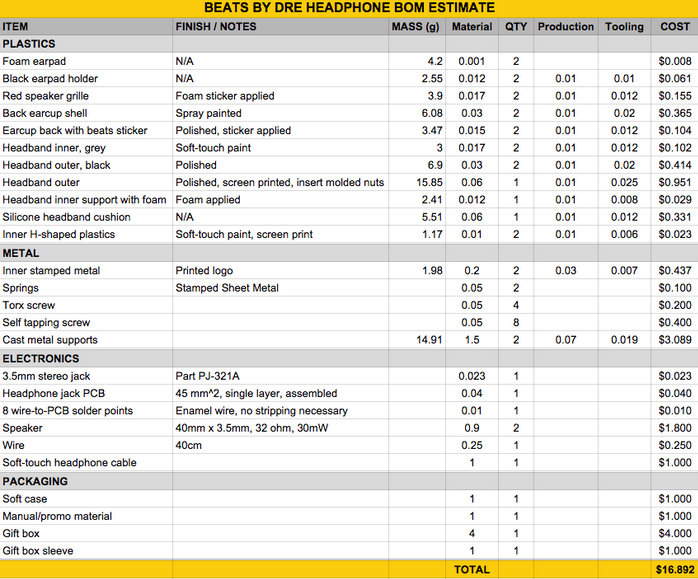 As they conclude: "This is the power of brand; Dr. Dre and Jimmy Iovine have leveraged their personal backgrounds and a sleek design to launch a remarkable brand that's become fundamental to music pop culture."
You can read the full blog here.
BuzzFeed News has reached out to Beats By Dre for comment and will update in due course.