This Facebook post has now been shared nearly 80,000 times.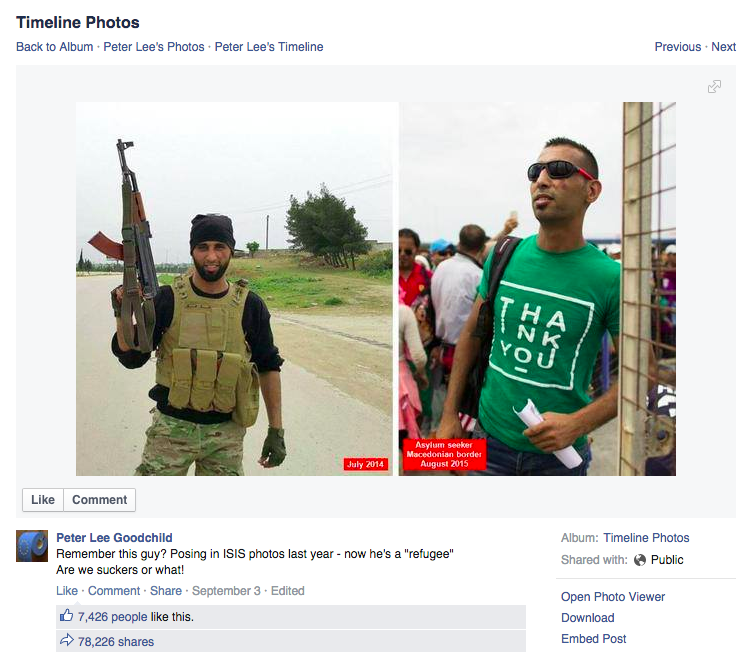 The caption reads:
Remember this guy? Posing in ISIS photos last year – now he's a 'refugee'. Are we suckers or what?
And far from being a former member of ISIS, he used to be a member of the Free Syrian Army – he actually used to fight against ISIS.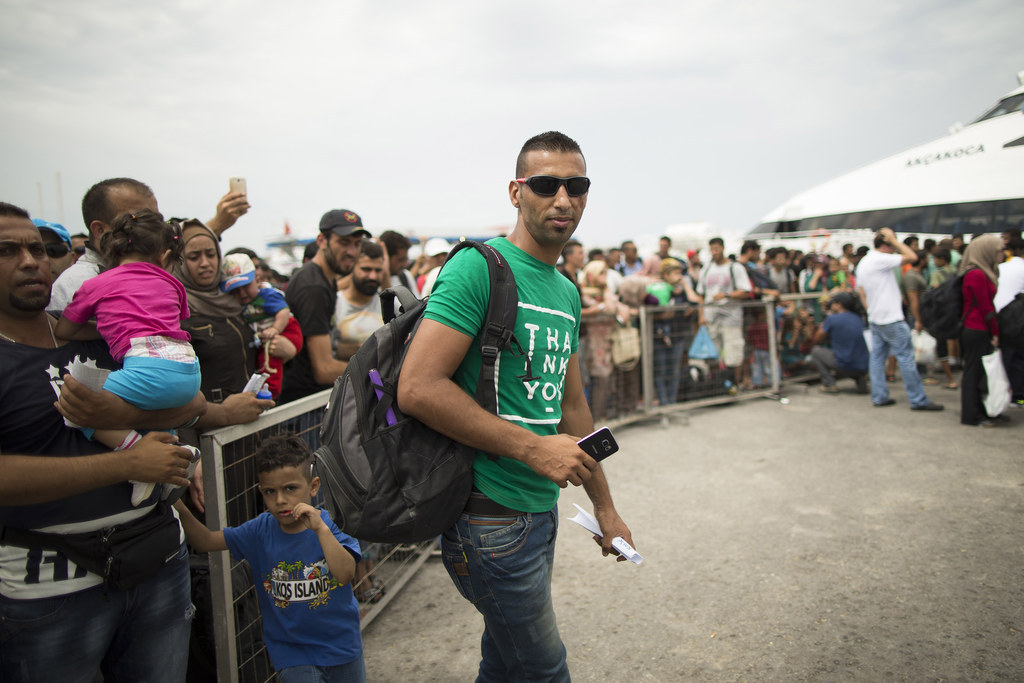 About 70 percent of the city is destroyed ... In Syria, Al Qaeda want me, Daesh (Islamic State), the government – I fought them all. I don't care. Some people are afraid. I'm not.
He was interviewed by the agency on the Greek island of Kos. He was trying to get to the Netherlands.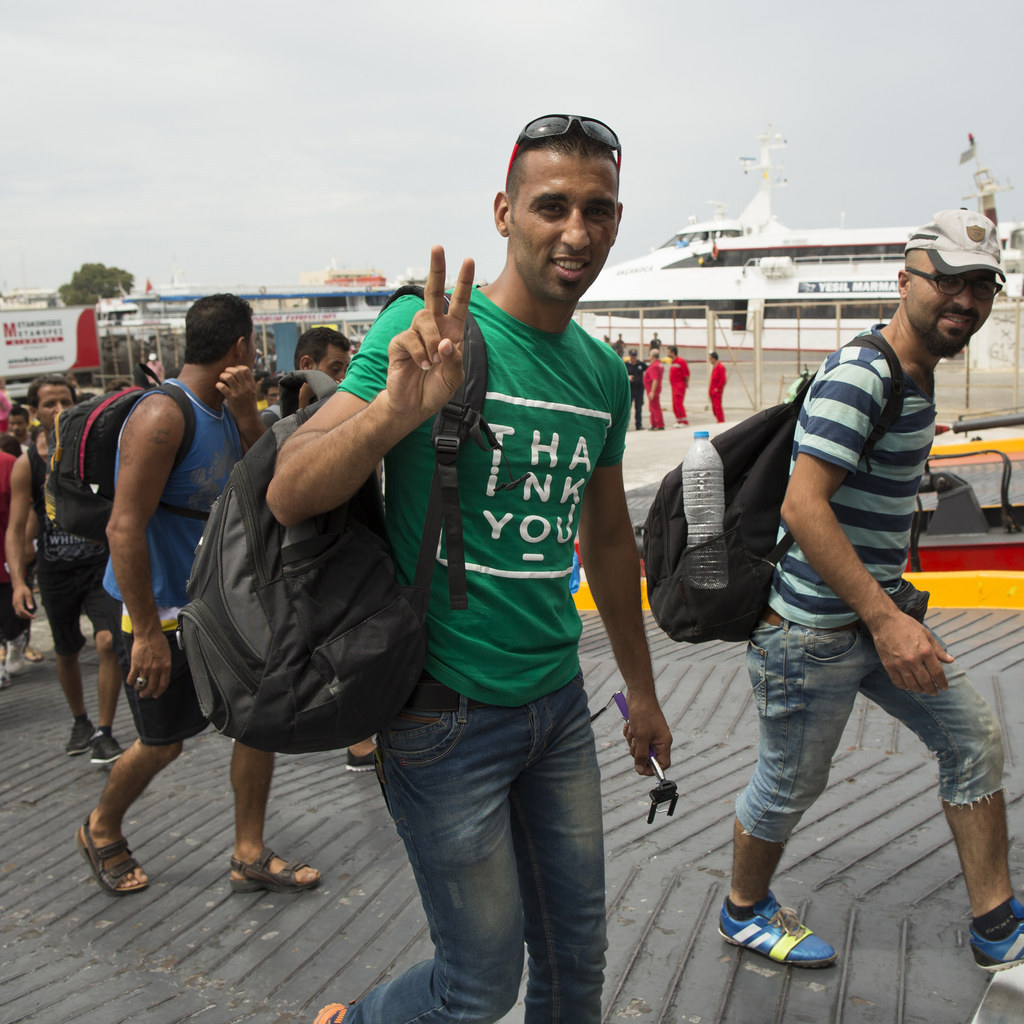 Al Saleh told the AP he had got to Kos by crossing the Syrian border with Turkey, taking a bus to Bodrum, and then getting on a cramped boat operated by people-smugglers, which cost him $1,000.
He also said that the people on Kos "hate us". "I don't know why. We come here on our way, not to stay here... We slept on the ground in the parks, in the stadium, nobody helped us to get a place to sleep, water or food," he added.
The man who uploaded the picture apologised for the mistake to the BBC. However, he said he had been locked out of his account. At the time of writing, the mega-viral post remains live.
Looks like there are no comments yet.
Be the first to comment!