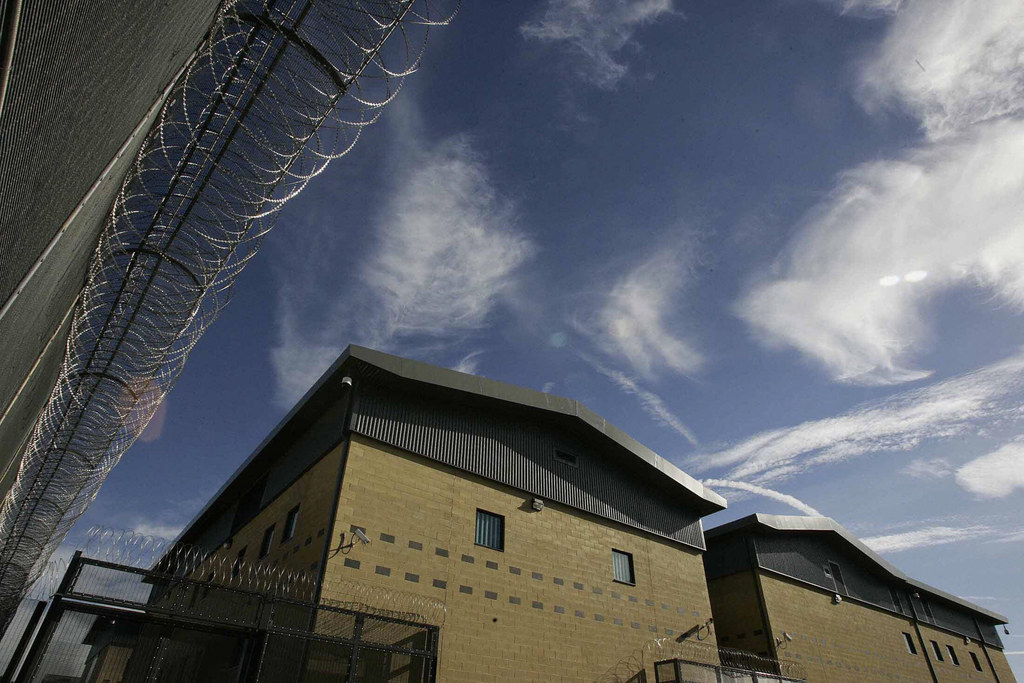 A detainee has died inside Colnbrook immigration removal centre.
The centre, which houses 400 detainees, was run by outsourcing firm Serco until 2014, when it was taken over by Mitie. Its most recent inspection showed it was improving and that violence and use of force was declining.
A Home Office spokesperson told BuzzFeed News:
"We can confirm that a detainee at Colnbrook immigration removal centre died in the early hours of this morning. It would be inappropriate to comment further whilst the police, coroner and Prisons and Probation Ombudsman conduct their enquiries."
A recent review of Britain's immigration detention system found that the government drastically needed to reduce the use of the centres. Stephen Shaw, the former prisons and probation ombudsman, found that there was no correlation between the number of people detained and the number of people who ended up being lawfully deported.
There have previously been two critical inquest verdicts into detainee deaths at the centre, both of which occurred when it was under different management.
In 2014, a jury looking into the death of 35-year-old Brian Dalrymple, an American holidaying in England who suffered from schizophrenia and high blood pressure, concluded that his death was a result of natural causes contributed by neglect. Dalrymple had been detained in Harmondsworth Immigration Removal Centre (IRC) but was moved to Colnbrook shortly before he died. However, his medical records were not forwarded on: The jury found that Harmondsworth's record keeping was "shambolic".
In 2012, an inquest jury found that Colnbrook's staff contributed to the death of Muhammad Shukat, a 47-year-old Pakistani asylum-seeker who suffered a heart attack.
Speaking about today's news, Paul Dillane, executive director of the UK Lesbian & Gay Immigration Group, told Politics.co.uk: "The government has had the Shaw review for several months. They promised transformative reform and yet we see another death today. We need to see the consequences of this reform – and hopefully it's genuine reform – very, very quickly."