This is Débora Adorno from Belo Horizonte in Brazil.
She said she had been walking through a particularly crowded street when "things got out of hand". The street was "crowded, jammed, and I had to slow down and hear all those things, receiving these awful pervert stares from those guys". She said she felt "powerless" and "trapped".
Adorno felt that screaming back at the men or calling them names wouldn't help.
"There was nothing I could do because there was no way to stop them," she wrote. "I wasn't going to yell at all those men and I wasn't going to call them names out of fear of being assaulted, threatened, abused, a hundred different things... I simply couldn't."
Instead, she decided to respond with her "trademark"...
Behold: her toothy face!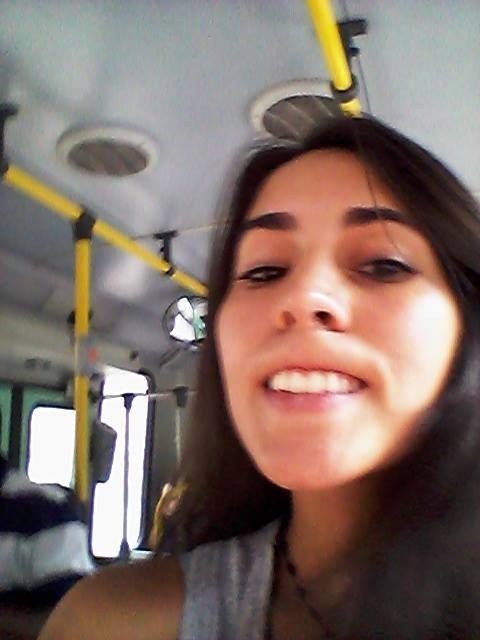 Yup. The "toothy face" is now a Brazilian meme.
So if you've seen any Brazilian women on the internet doing this, now you know why.