These images of Muna Adan, 18, asking for hugs in central London have been retweeted tens of thousands of times since she ventured out on Saturday.
Adan told BuzzFeed News that she got "loads" of hugs and didn't have a single negative reaction.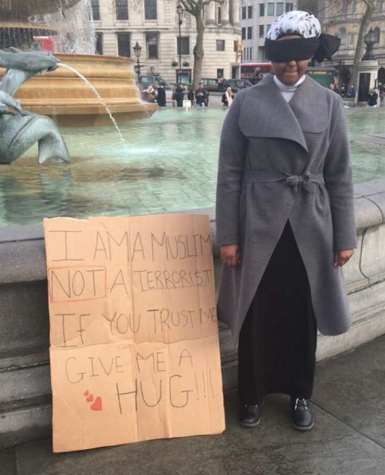 She said: "You always see negative stories about Muslims, so I wanted to do something about it."
She said she was approached by "Orthodox Christians, French people, Brazilians, Germans ... all saying, 'I love you'."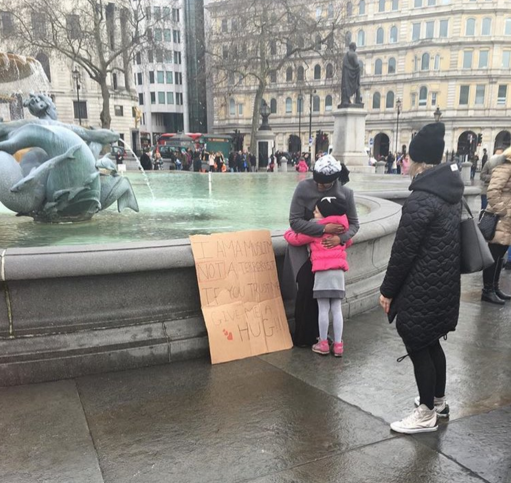 She said that she'd met a Canadian couple who'd recently helped a refugee family: "They were really hoping I got positive feedback."
She had seen some negative tweets from Muslims who disliked her hugging random strangers, she said, but "So many people came up saying how it amazing it was... that was what I was thinking about – how amazing it would be."