This Man Knit A 17-Mile-Long Rope
It's three miles longer than the next longest knitted rope.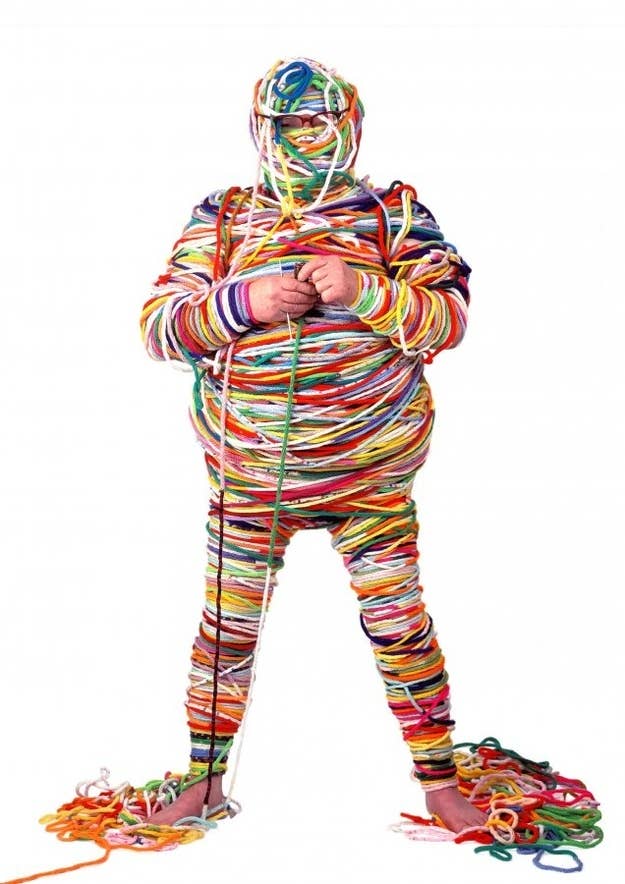 Hannaford, who lives in Sittingbourne, Kent in the UK with his wife Rita, is currently fighting to keep his World Record title — for a rope he started French-knitting in 1989 — from Australian knitter Leon Milich. He remains about three miles ahead of his rival. For those who are curious, French knitting differs from other types because it doesn't involve needles; instead, knitters use a spool to create the fabric.
Every single line of the Kent Online article about Hannaford's quest is delightful, but notable quotes include:
"I told Ted he should knit and first of all he said 'men don't knit', but he gave in eventually," said his wife, Rita. "I've lost my dining room as there are two 6ft high boxes in there with the knitting. We now eat our dinners on our laps, but it's worth it."